Prepare to be dazzled...astounded even. This is one of the most awe-inspiring landscapes you're ever likely to see. The English novelist Rudyard Kippling travelled here in the 1890's (now that would have been an adventure!) and declared it the 'eighth wonder of the world'. It has been wowing visitors ever since. And that's why I highly recommend you take is slow in Milford Sound. Don't rush it. Plan to spend a couple of days here at least. You won't regret it.
But first, a quick but important lesson. It's a Fiordland, not a Sound. The vast waterways and towering cliffs of Milford Sound were carved by massive glaciers during the last Ice Age, some 10,000 years ago, making it geologically different to a Sound. Early explorers did not fully investigate the area and didn't have the insight into the lifecycle of the earth at that stage, so they stuck with what they knew; hence the 'Sound' tag.
Now that you are schooled up on the geography, here's the best way to see Milford Sound and the greater Fiordland National Park on New Zealand's South Island.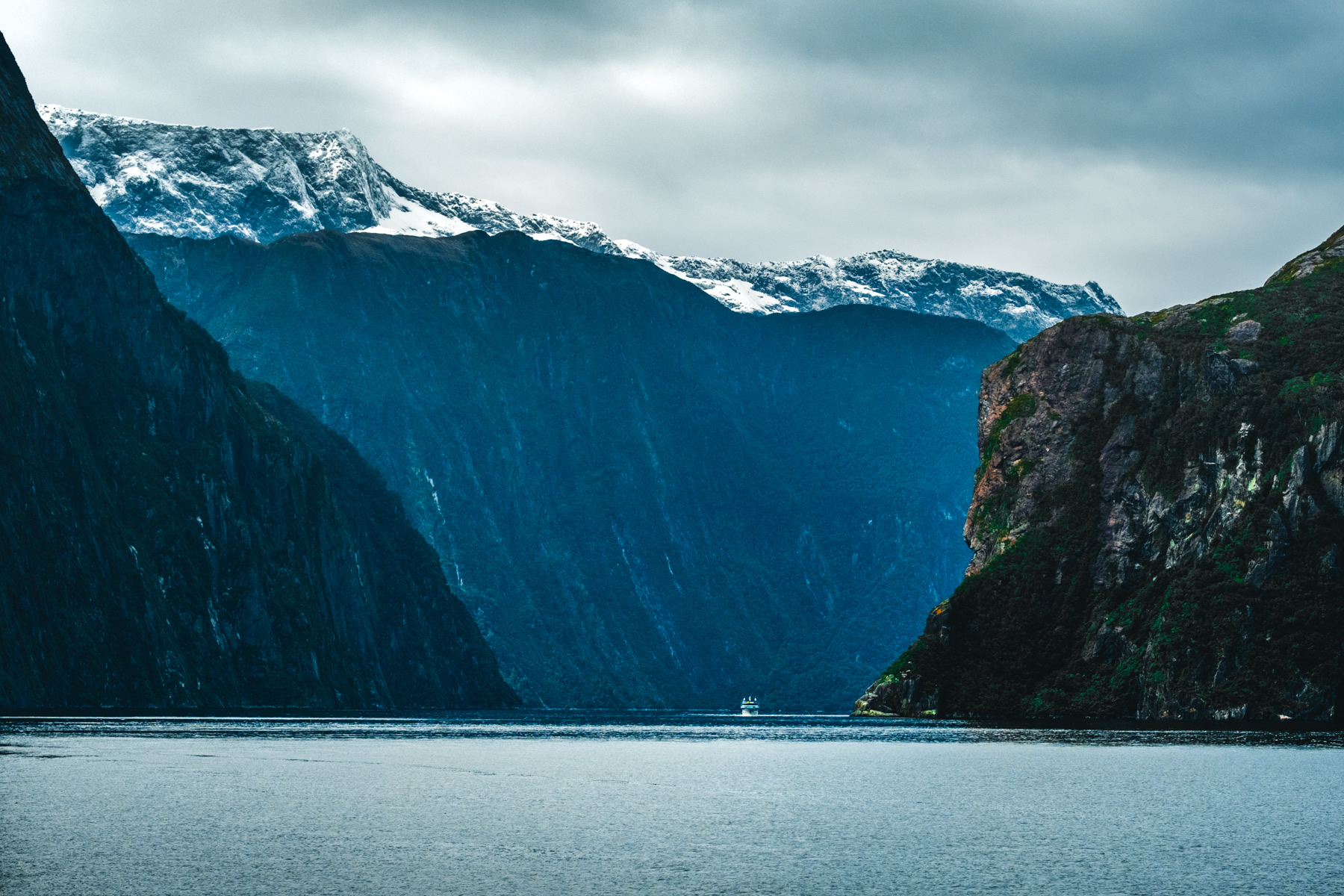 Take a close look....that's a three level, 200 passenger cruise boat in the centre. While the mountains are huge, the channel is also up to 500 metres deep! Now picture the size of the glacier that made it.
Your journey starts 120km away in the sleepy little lakeside town of Te Anau. This place is worthy of exploration as well - hikers and fisherman take note. Perched on the expansive Lake Te Anau, the town is the gateway to the Fiordland National Park. We were lucky enough to arrive in town early, giving us a chance to explore, choose the best van park for the night, snap some photos and roll into the local pub for a sensational roast dinner.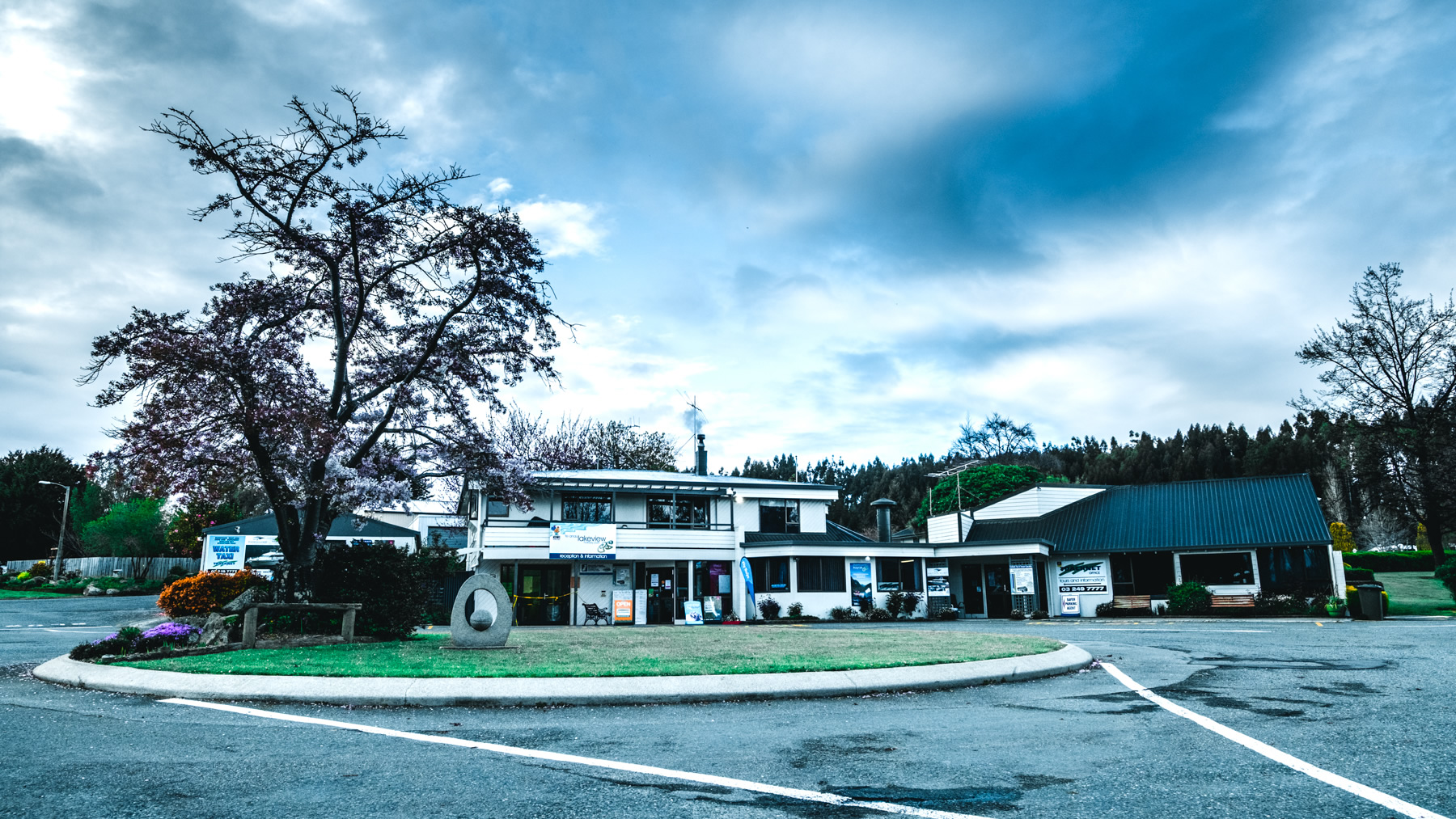 The Te Anau Lakeview Holiday Park. Whether you need to park up your campervan or want to book a cabin, this is the perfect place. It's clean, quiet and directly opposite the lake. Most importantly (especially for the ladies) the showers and toilets are warm and clean!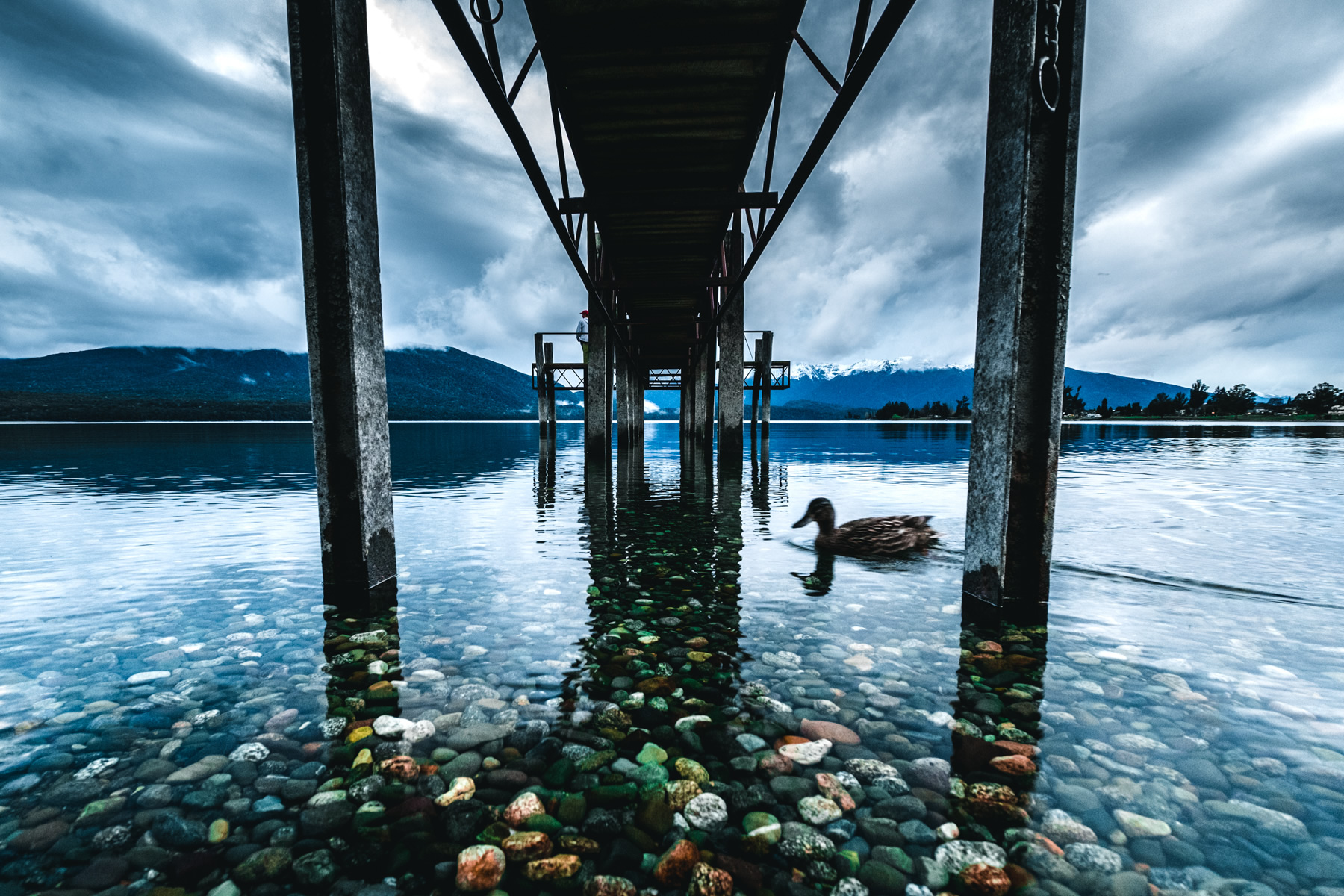 Once you are settled in to Te Anau Lakeview Holiday Park, you'll want to pop over the road for a few photos of Lake Te Anau...it's a little bit pretty!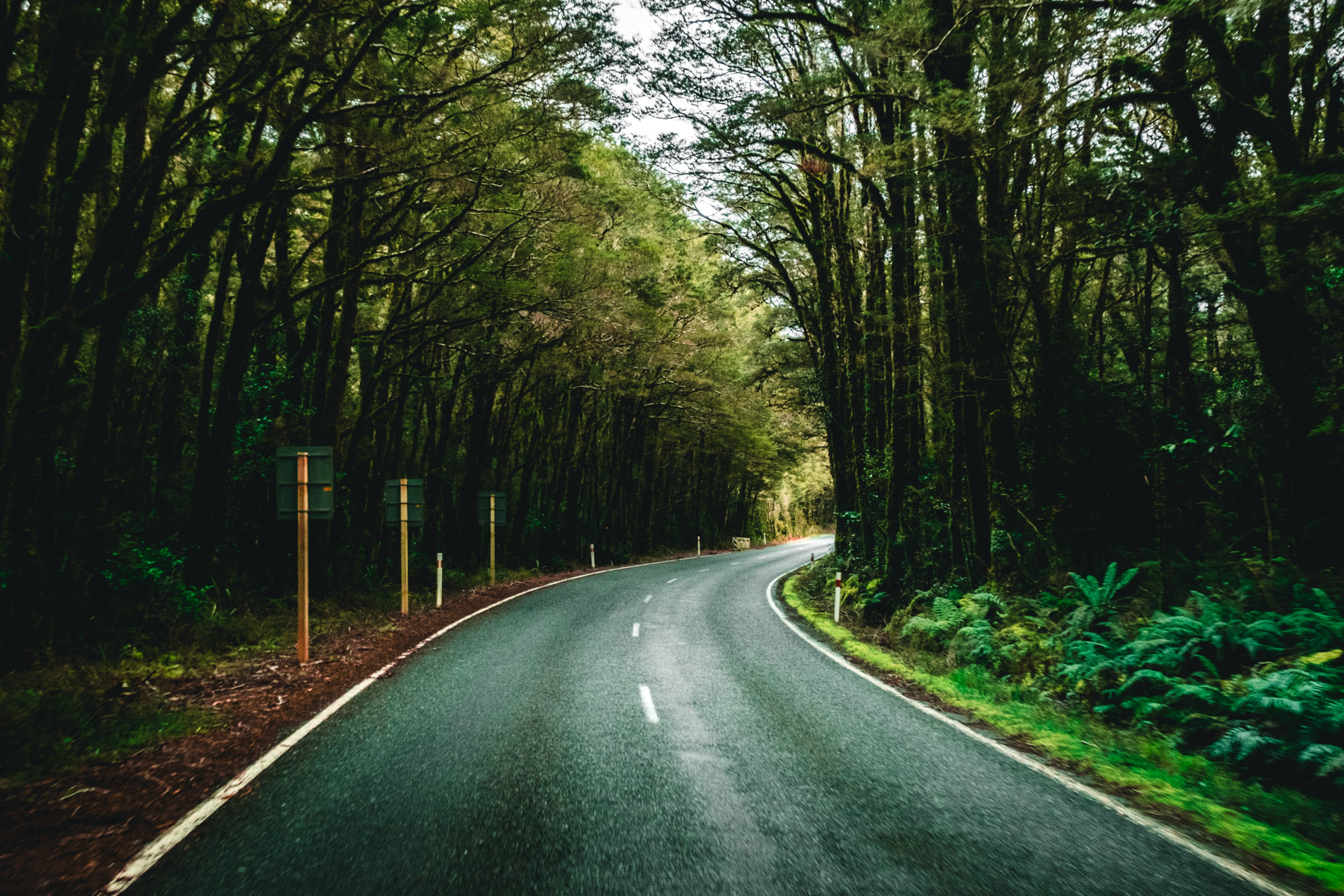 The drive along the Te Anau - Milford Highway is beautiful....
Your sat-nav device and Google Maps will tell you the drive from Te Anau to Milford Sound is 1hr and 40 minutes (120km). Don't base your trip on these numbers, especially if you are driving in for a scheduled boat trip. Firstly, this time doesn't factor in wait time at the Homer Tunnel. It's one way and controlled by a traffic light. You can wait up to 20 minutes there. Then you need to factor in road condtions. As one of the wettest places on Earth there's every chance you'll need to slow down for wet and slippery conditions. Then, if you're in a campervan, you're going to be the slowest vehicle on the road...those things just don't corner well! Finally, you need to factor in photo stops. And there are lots. As an indication, our drive in the Britz Frontier van, with photo stops & short walks, took us almost six hours.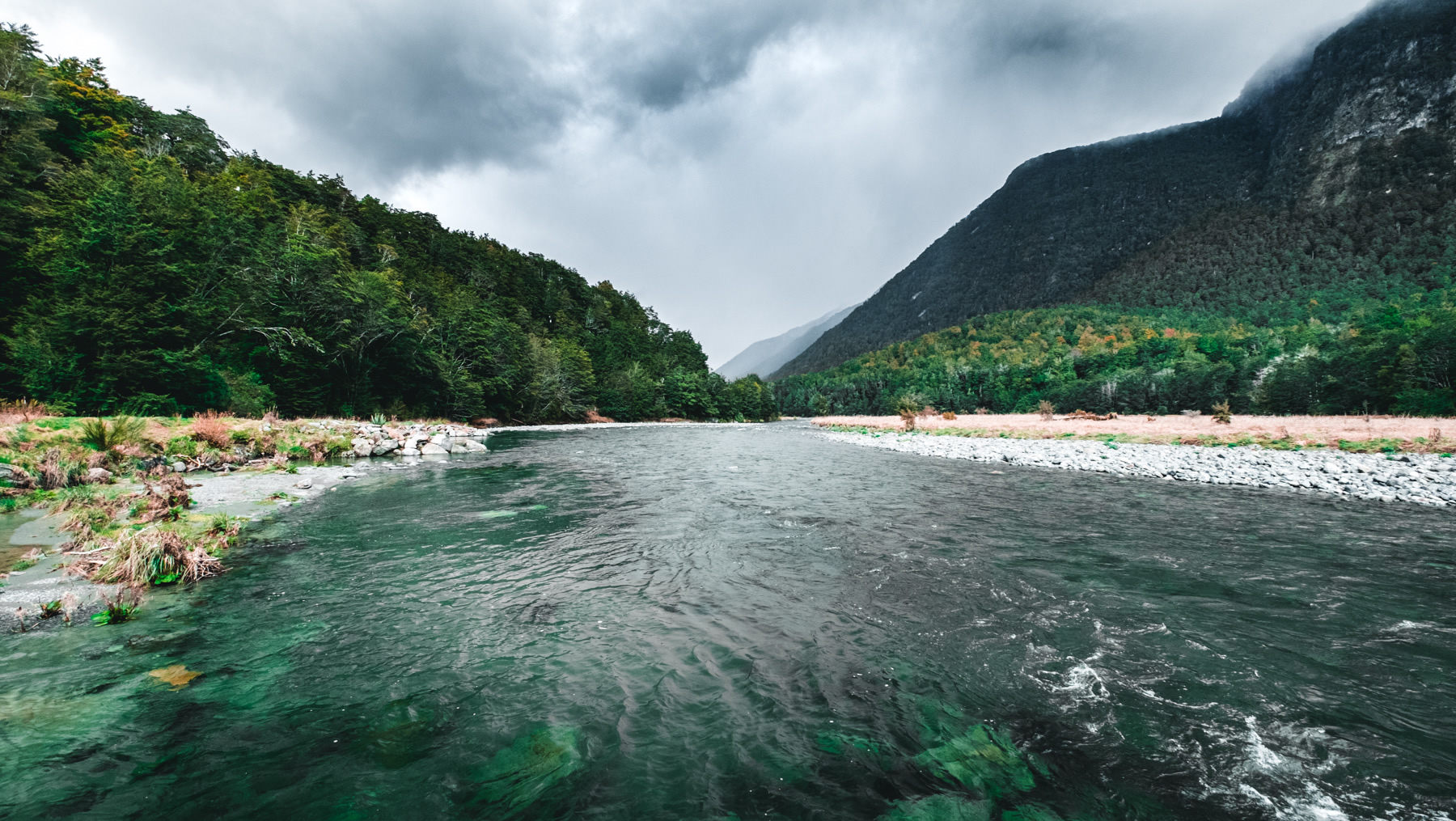 The magnificent, emerald waters of the Eglington River. Lord of the Rings fans are sure to see a few familiar scenes along this part of the drive. There are several 'Freedom Camping' signs along the way. Turn into one of these for amazing, crowd free views of the river and surrounding mountians.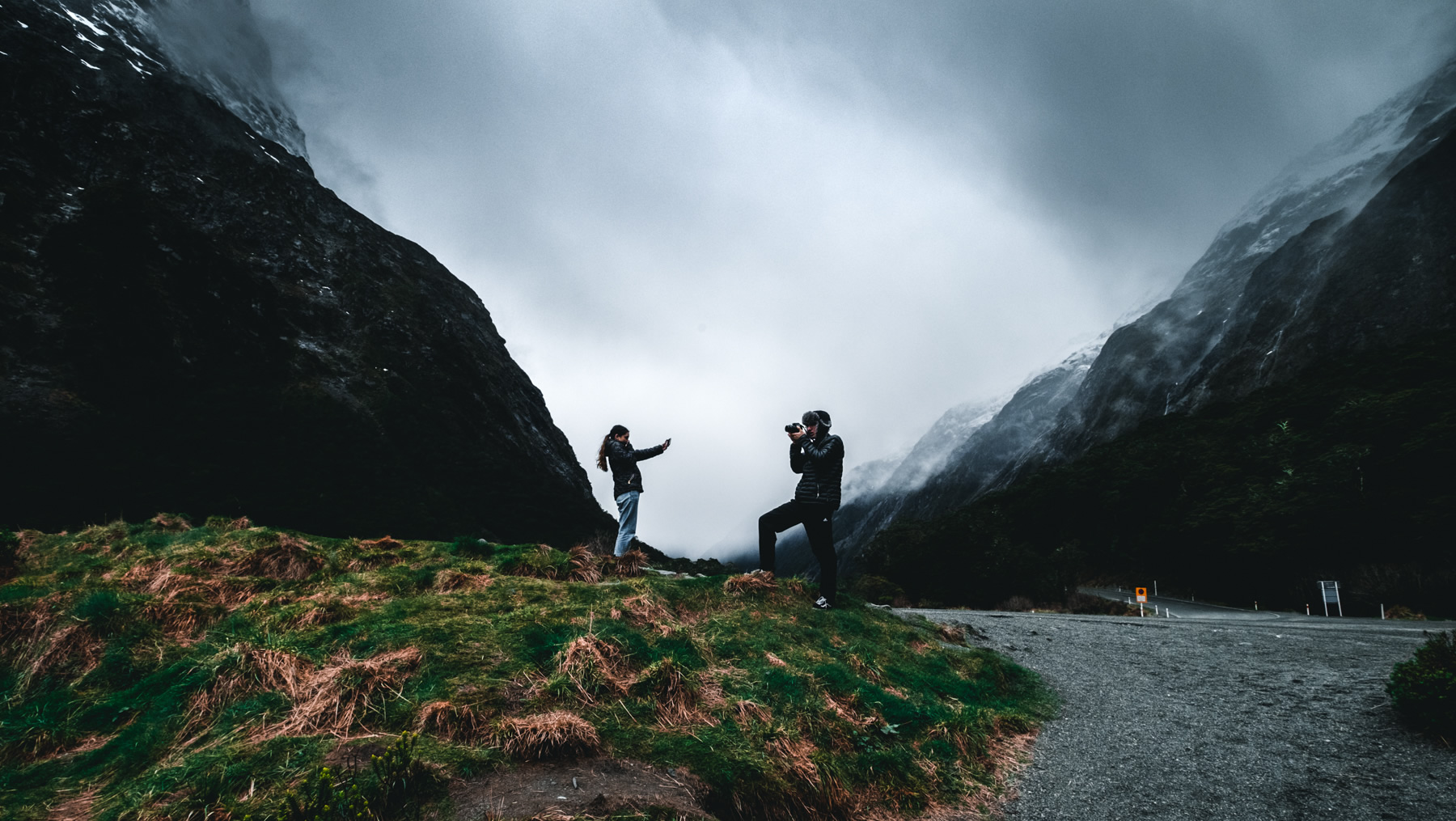 Selfie time! One stop you can't miss is Monkey Creek, with it's glacier-fed creek and towering, snow-capped mountains.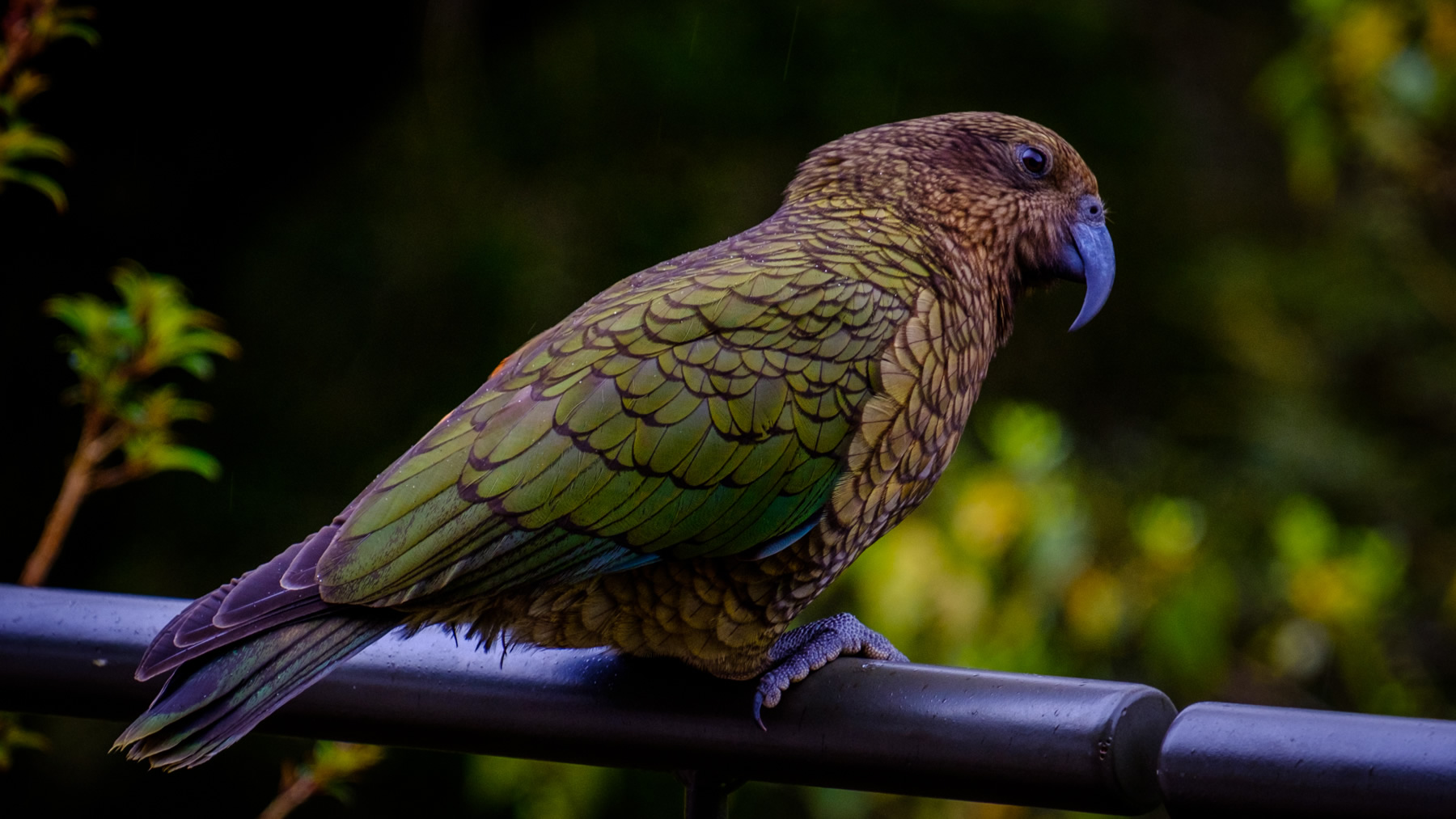 One of the Monkey Creek residents, New Zealand's iconic alpine parrot, the Kea.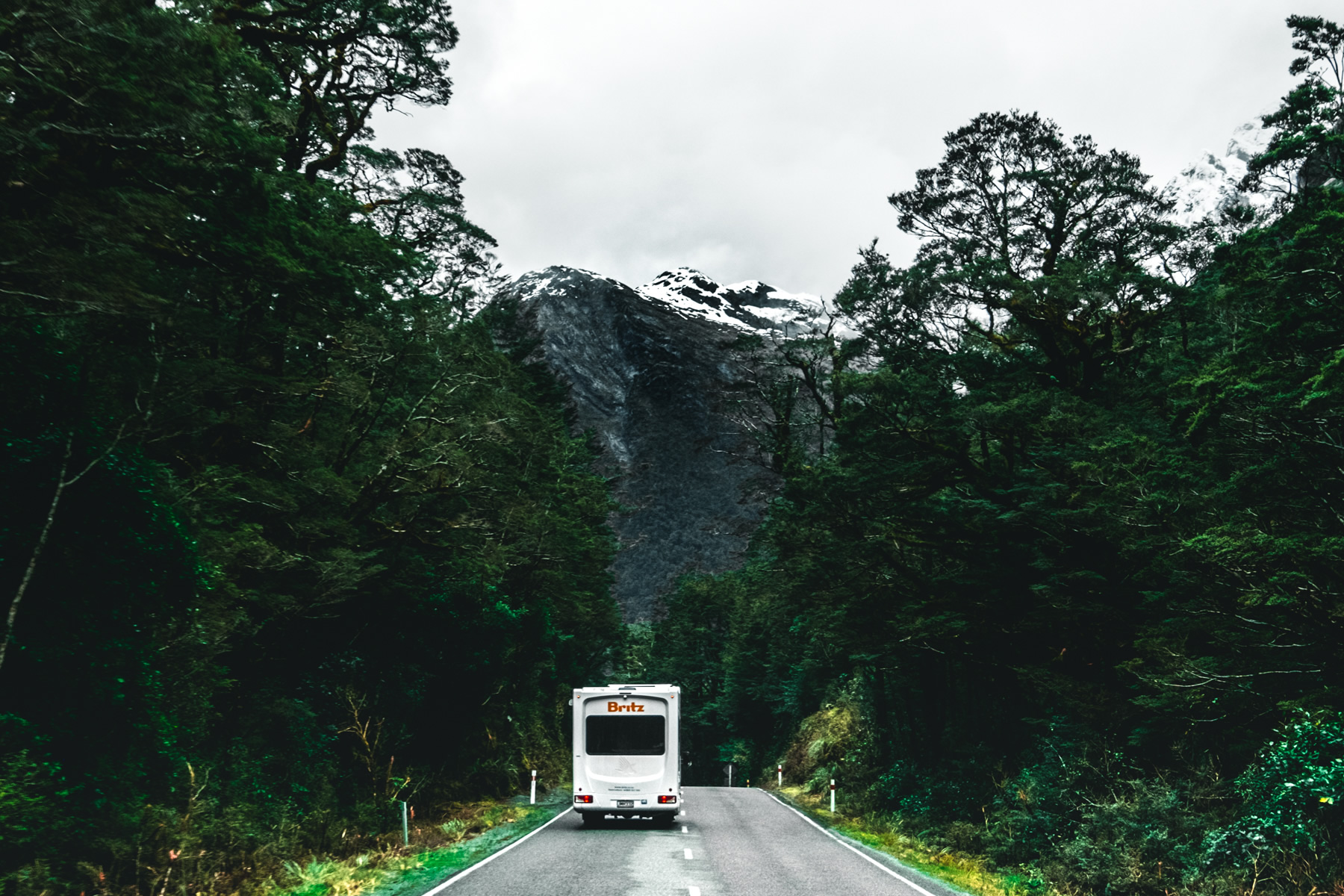 Once you are through the Homer Tunnel it's all downhill to Milford Sound...but the spectacular views don't stop.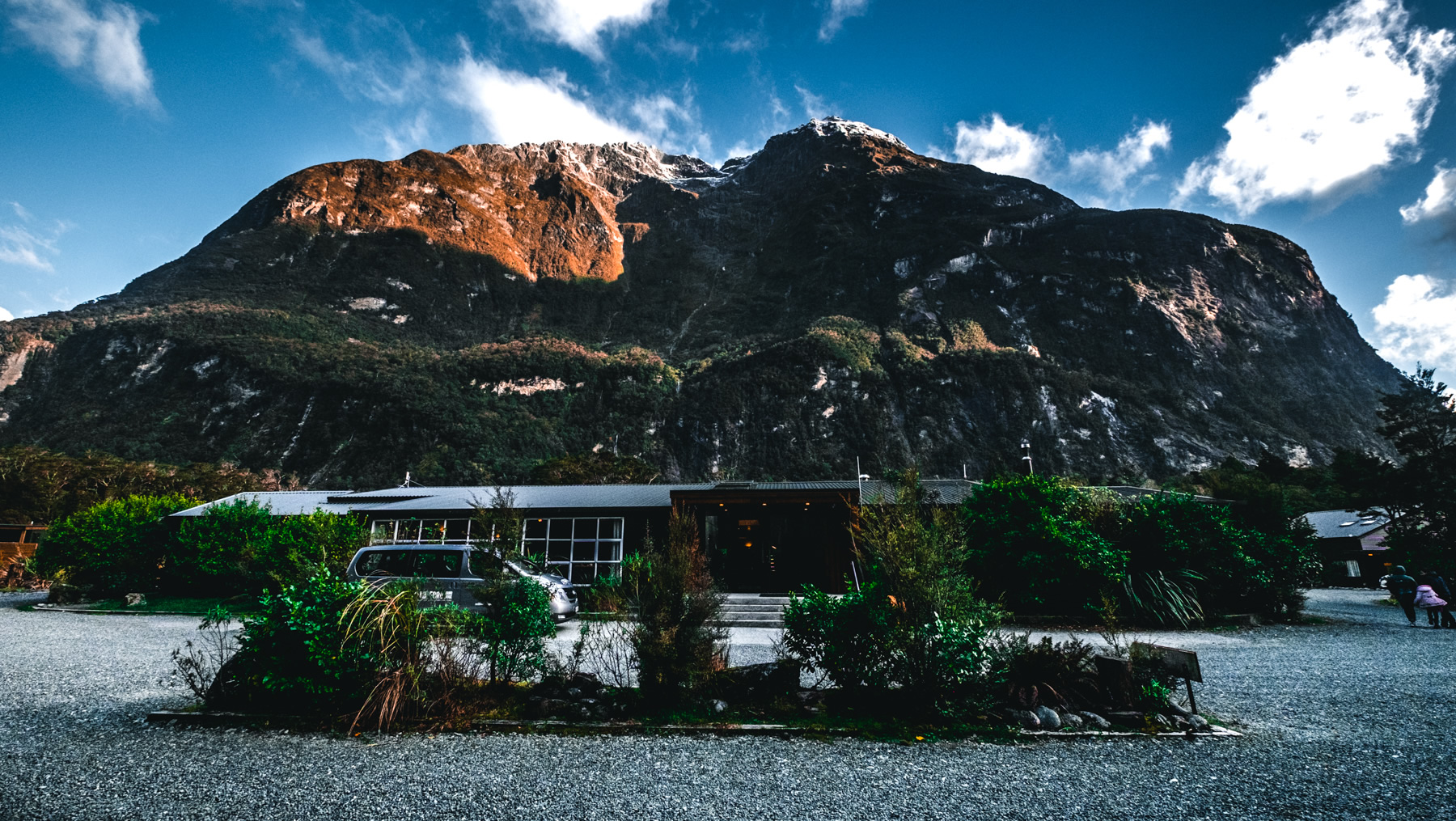 As the sun starts to slide down behind the mountains you should be pulling into Milford Sound Lodge. Go say hello, and grab your spot before everyone else arrives.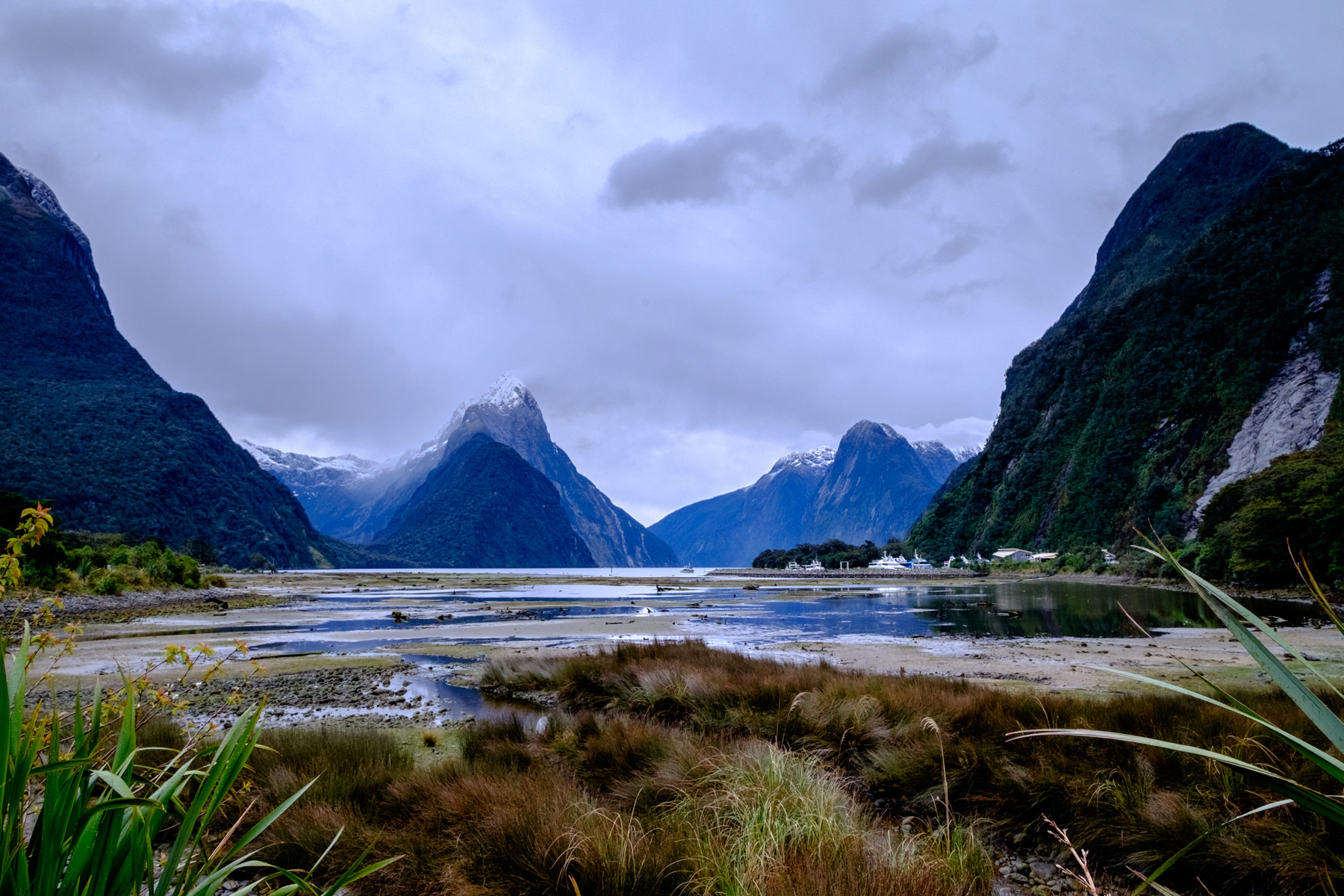 Your first look at Milford Sound. Only five minutes from the lodge, it's worth driving in late in the afternoon to check out the carpark, see where the boat departs from and take in this amazing, crowd-free view.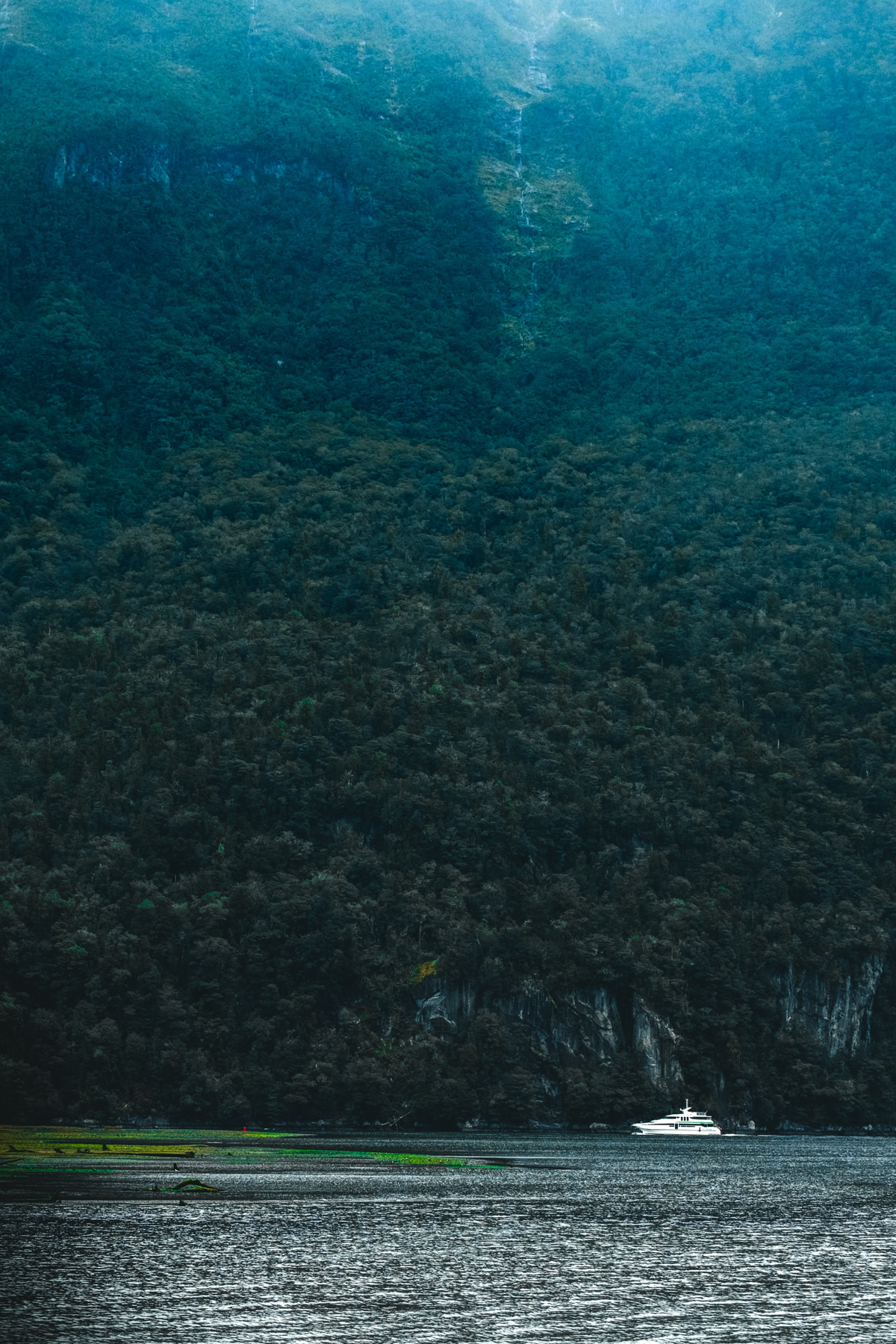 The mountains are BIG! And then a cruise boat goes past and puts everything in perspective.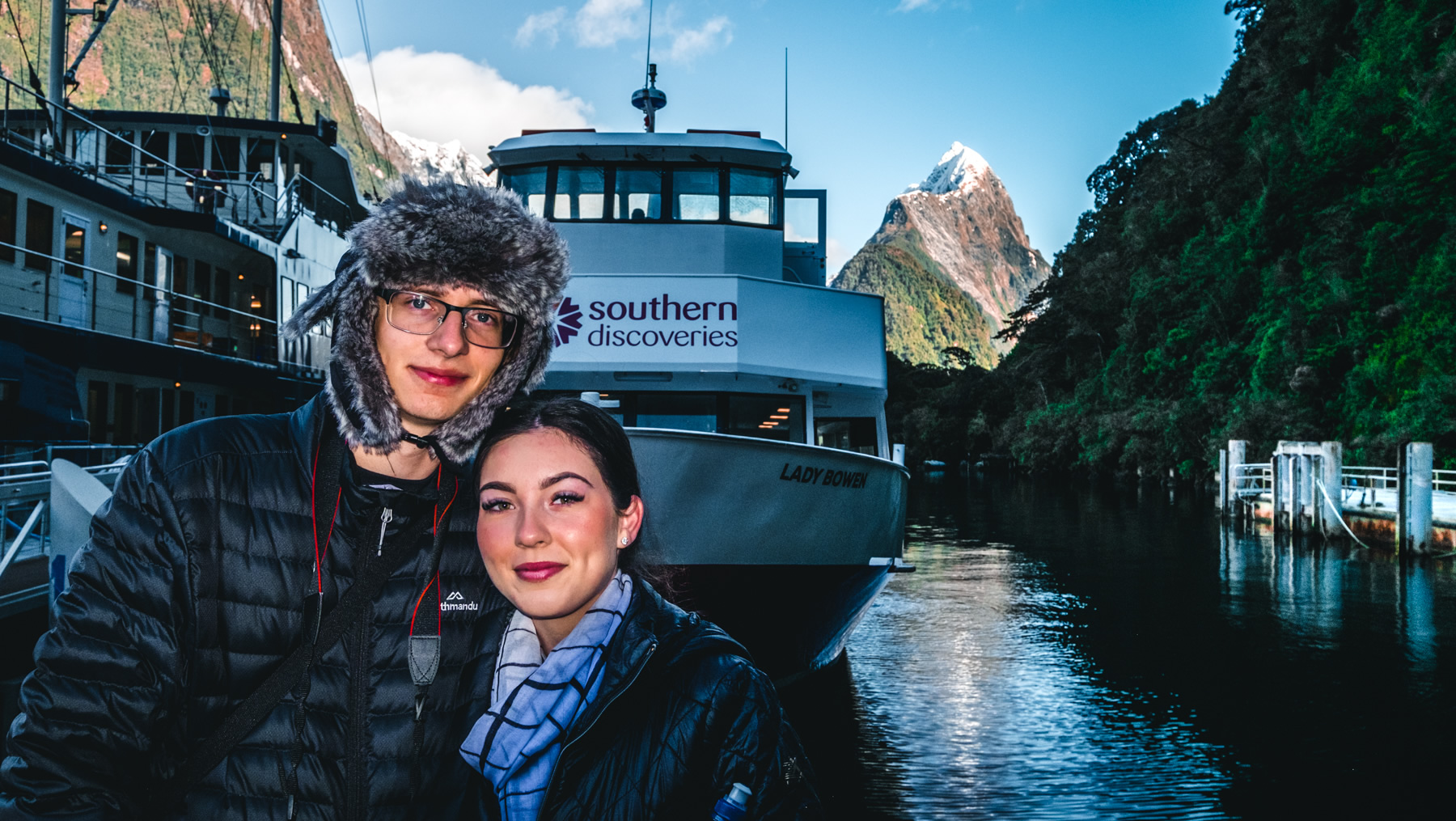 Southern Discoveries - the best tour on Milford Sound.
Day two can start at a little bit more of a relaxed pace. Your Southern Discoveries, Discover More cruise (the longest and most intimate cruise available) doesn't depart until 9:30am so you have time for a lazy breakfast and a hot shower. Then, once you're done, take the short drive in and stalk the boat captain until the cruise boards and gets underway.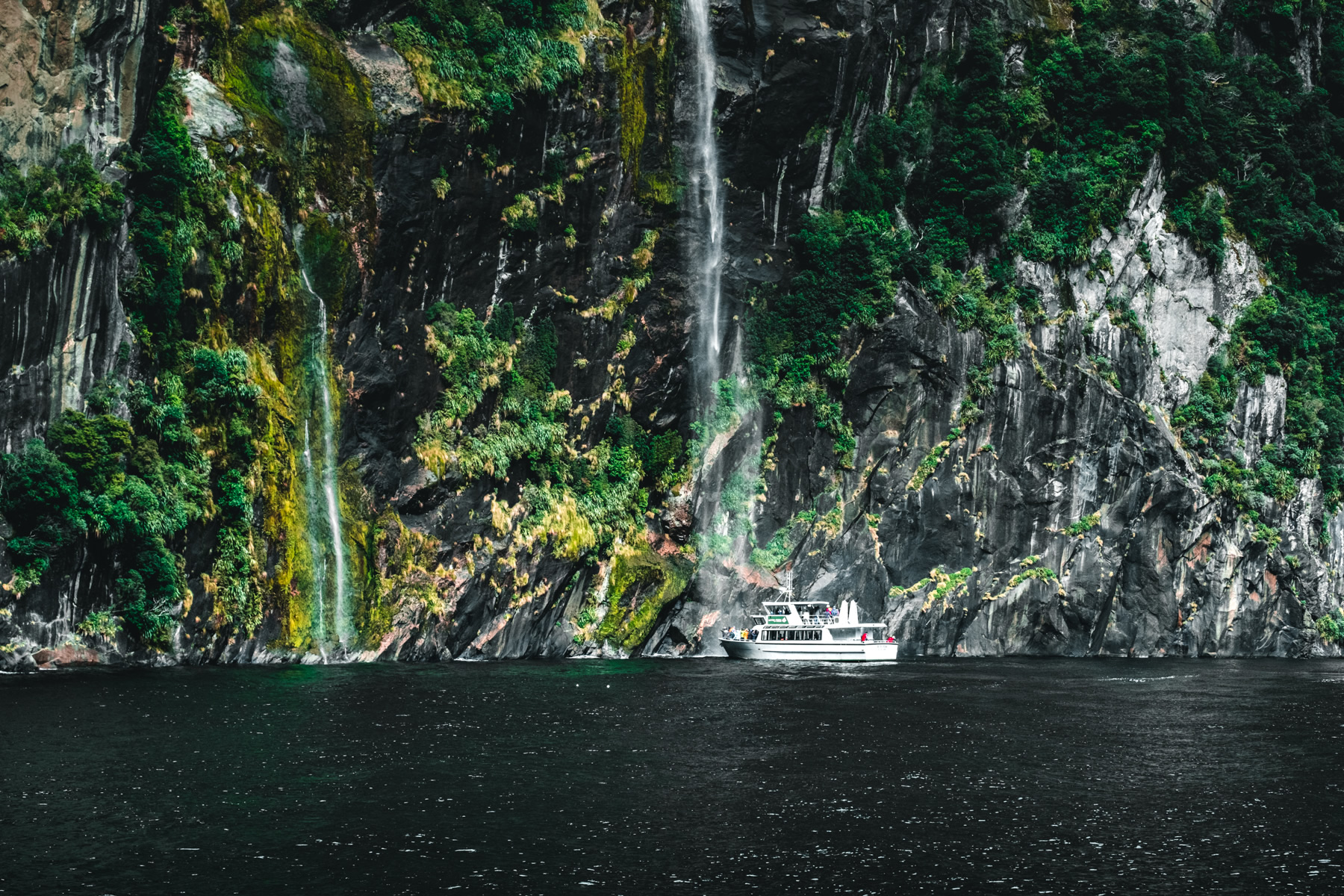 Fairy Falls - one of the few waterfalls that fall directly into the water. The captain will manoeuvre the boat under the waterfall to catch a glassfull of pure glacier water for taste testing.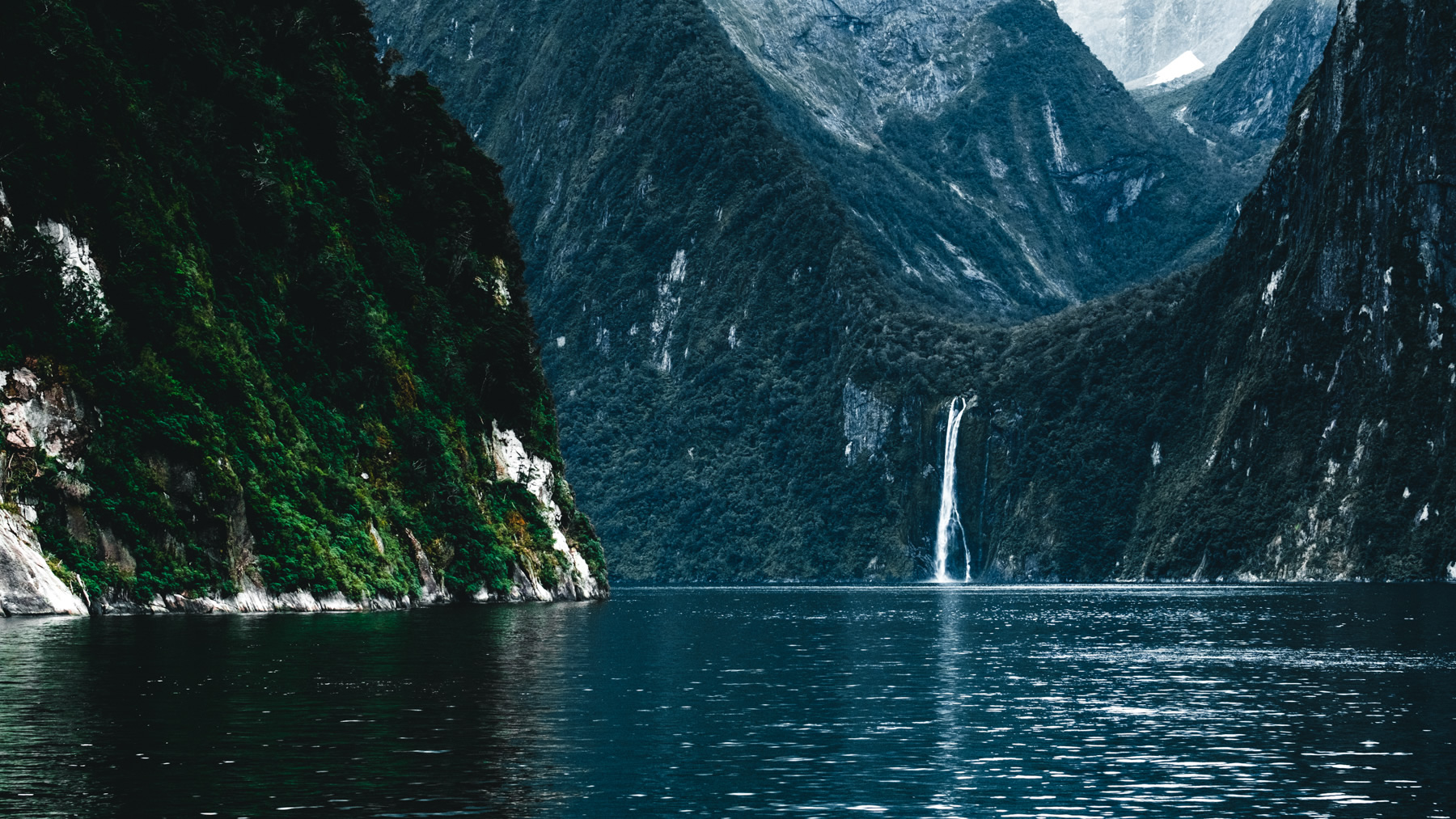 It was at about this point I realised I need a bigger camera....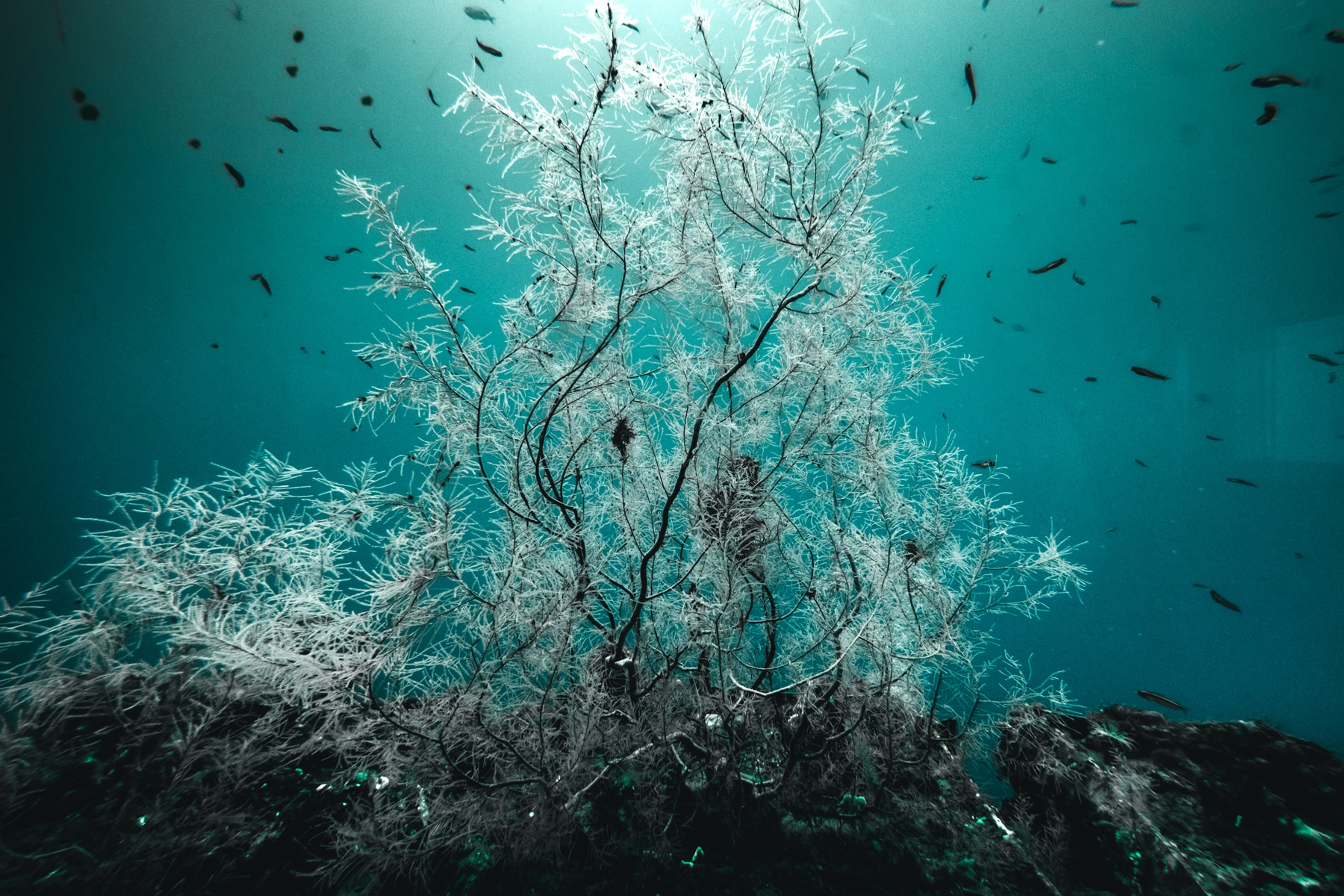 Black coral...no, really! You'll learn about it at the Milford Sound Underwater Observatory as part of your Southern Discoveries tour.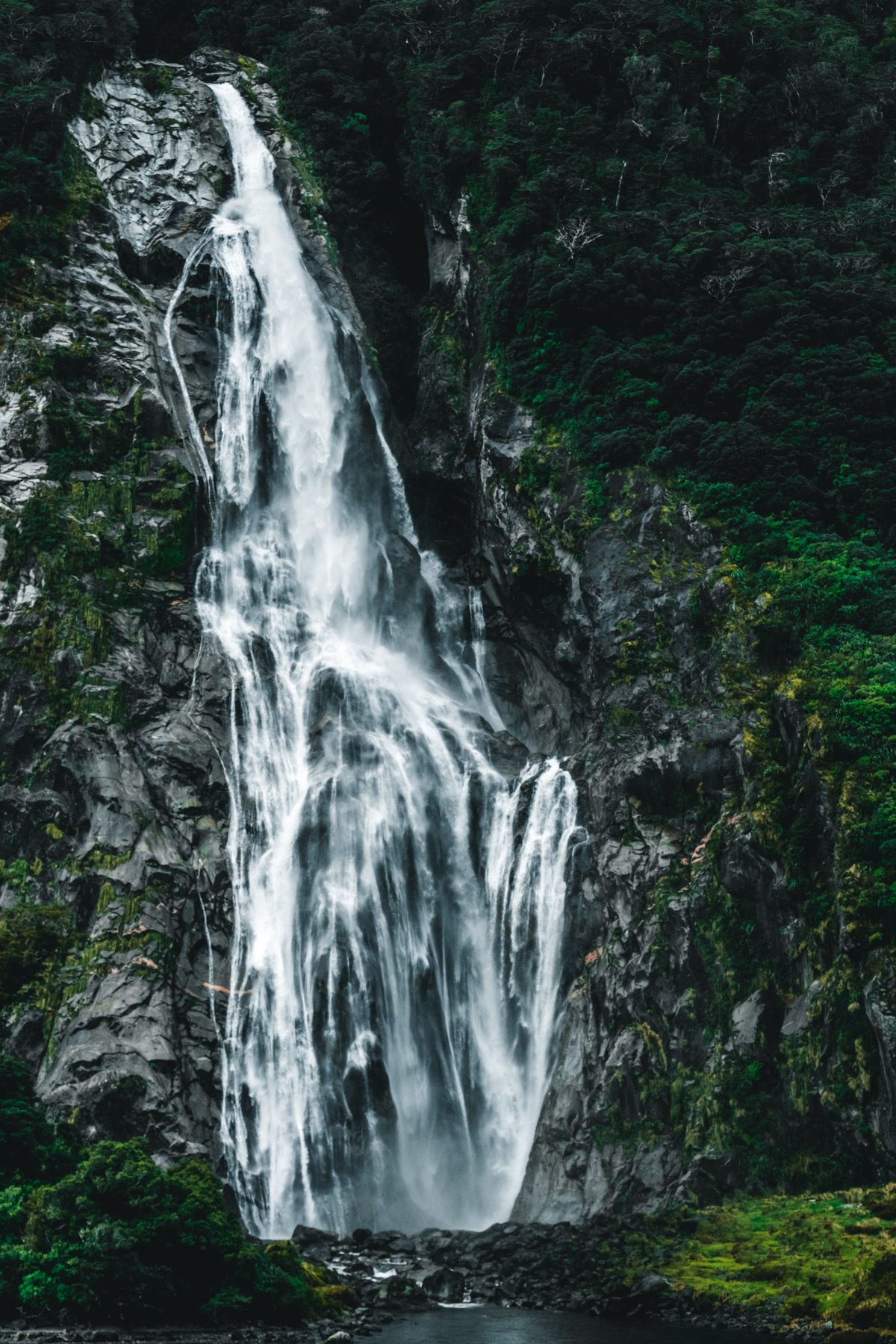 The spectacular Bowen Falls. One of only two permanent waterfalls in Milford Sound, it cascades 160m from a valley high above in the Darren Mountain Range.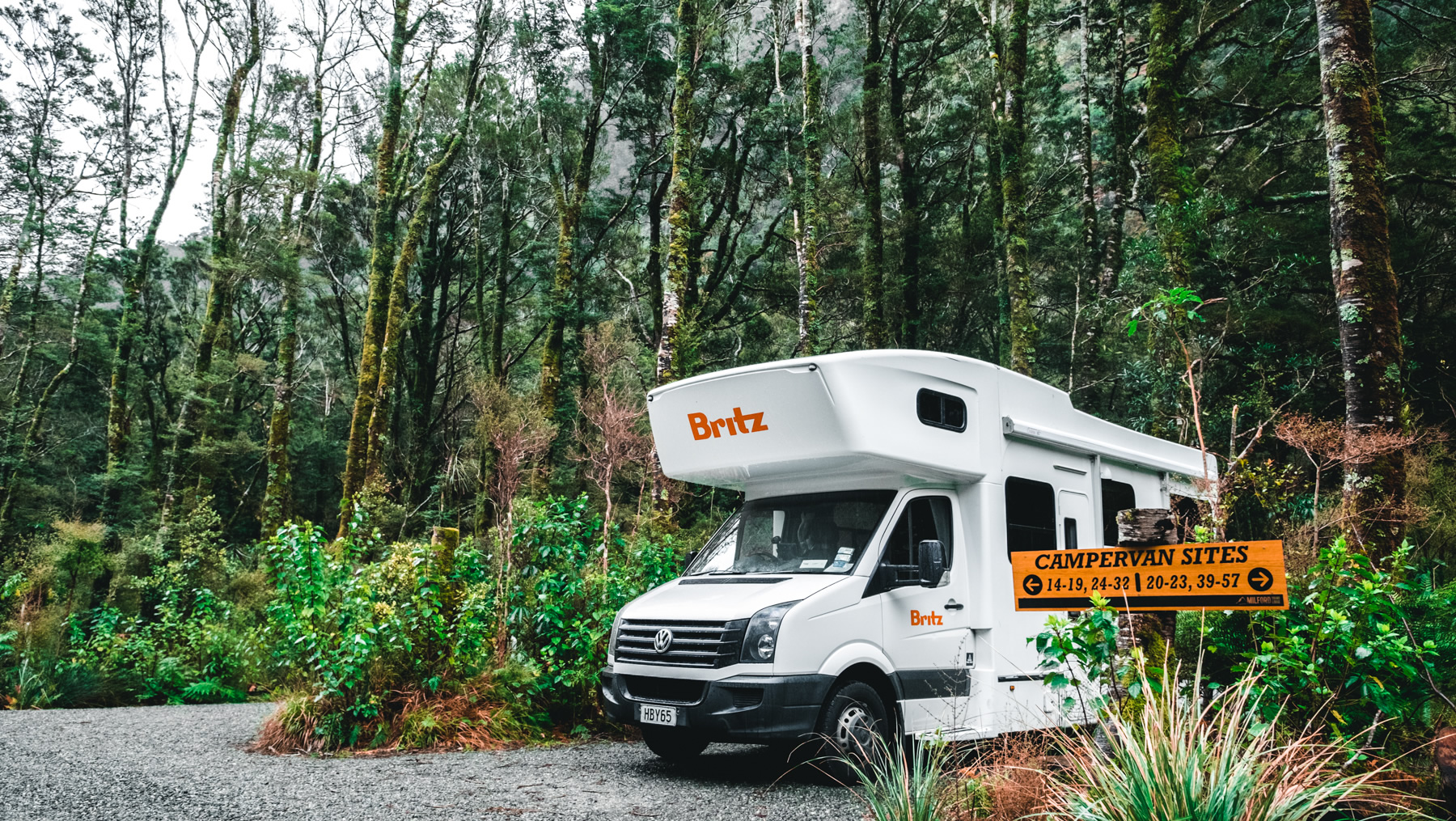 Mid afternoon, and it's back to base at Milford Sound Lodge.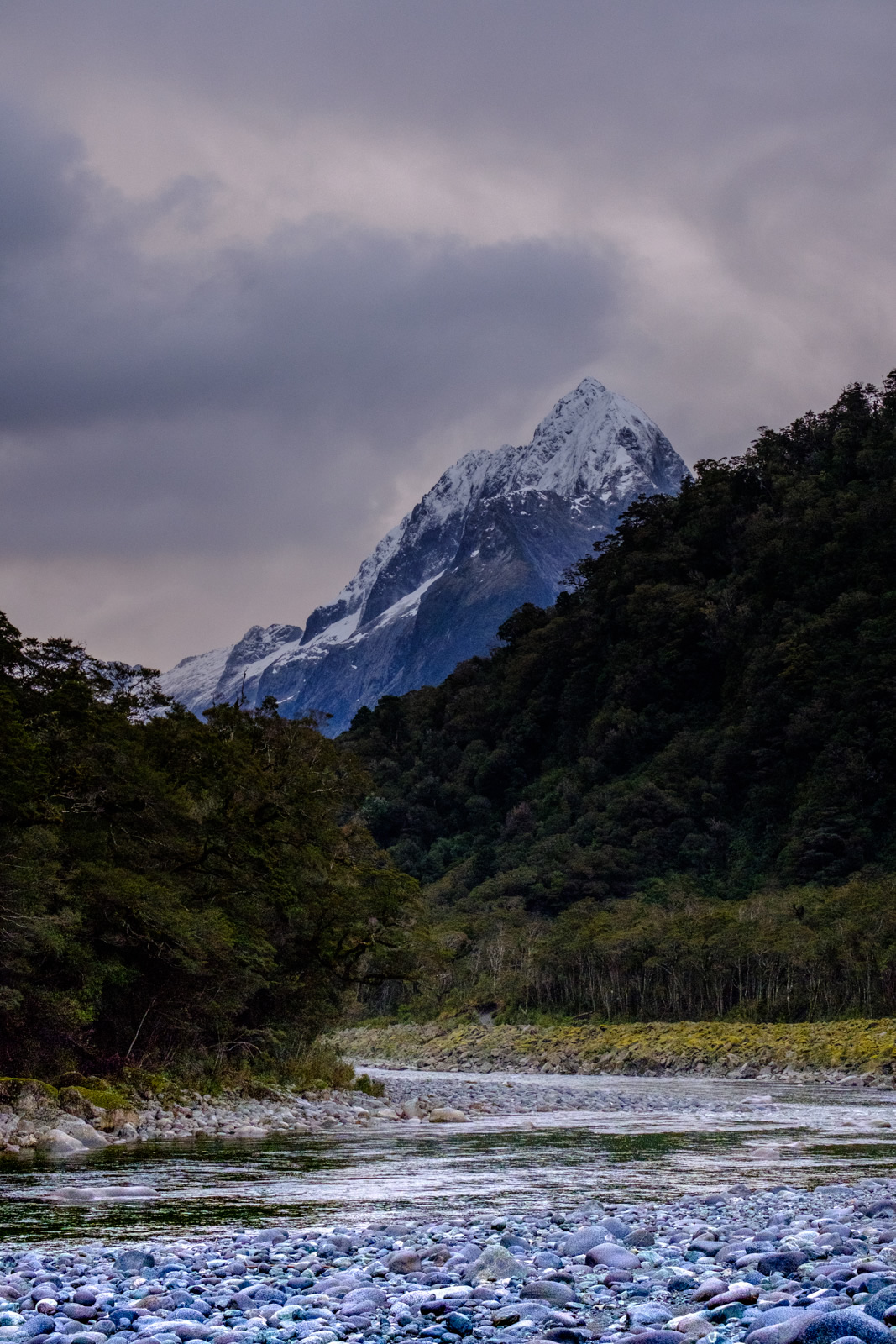 Just outside of the Milford Sound Lodge you will find the Cleddau River with great views of the famous Mitre Peak. It's so peaceful and well worth exploring on your last afternoon in Milford. Just make sure you bring the Aerogard to ward off the sandflies.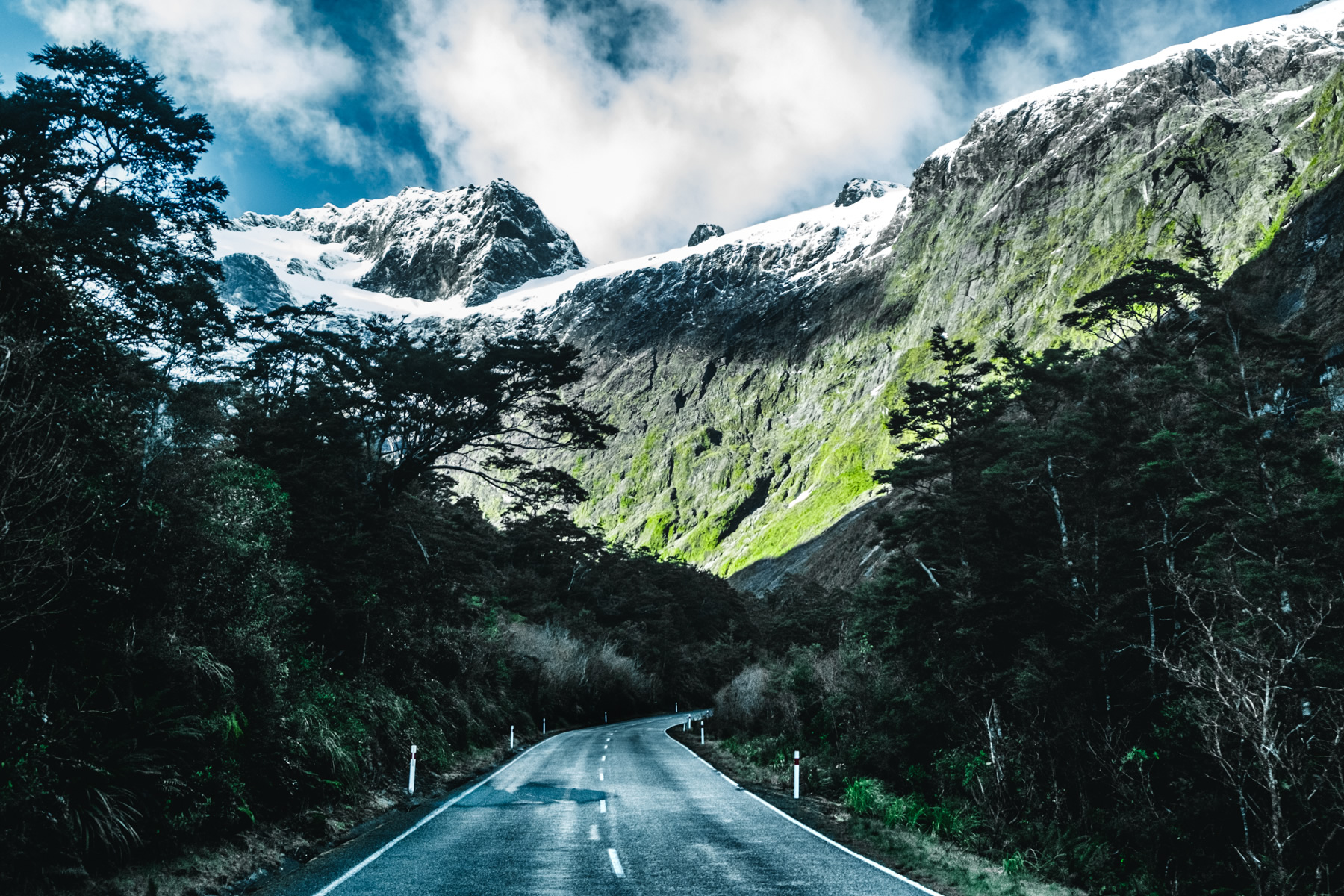 Early on day three and it's back on the road...time to catch up on all the sites you missed on the way in.
My Top Tips
Start your trip in Christchurch by picking up a Britz campervan. Our Frontier van easily slept five adults.
Do a good shop and fill up on fuel in Te Anau. Plan for three days of food. There are no shops after Te Anau. In winter and early spring you can be snowed in for a couple of days.
Stay at the beautiful Te Anau Lakeview Holiday Park for a night before setting off for Milford.
Book Milford Sound Lodge in advance. There is a cafe and a restuarant at the lodge, and while the food is five star, it is expensive.
Prepare for wet weather. Milford Sound is one of the wettest places on Earth. Waterproof your shoes and take a good quality rain jacket.
Also prepare for very cold weather. During our late September visit one day was blistering cold, below zero cold, and made the boat cruise very uncomfortable for some people. My North Face 700 down Nuptse parker was perfect! Summer, of course, is a very different story.
Bring insect repellant. Milford Sound has a voracious population of sandflies and they are nasty. If you are the type that always gets bitten by a mosquito in the crowd (like me) you'll appreciate some Aerogard. Two weeks on and I still have some nasty lumps!
Take your best camera gear! I used my Fujifilm X-E2 with a 10-24mm lens most of the time. My second camera was a Fujifilm X-Pro2 and a 55-200mm lens. Small cameras that produce great images and don't weigh you down!
Finally, take your time. Get that one last photo and follow that trail just a little bit further. For many this will be a once in a lifetime adventure. Make the most of it.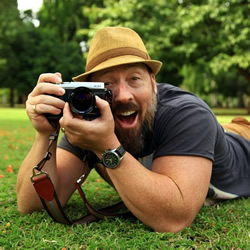 Posted By Nathan
Hi there! I'm Nathan Brayshaw, an adventure travel photographer and writer based on Queensland's Gold Coast in Australia. I've always had a deep love for nature and a yearning to explore the world, which has led me on thrilling expeditions to remote and exotic destinations.

As a photographer, I'm passionate about capturing the raw beauty of our planet, from breathtaking landscapes to awe-inspiring wildlife, and everything in between. My camera is my constant companion as I journey through dense jungles and summit towering peaks, always in search of the perfect shot that tells a story.

In addition to my photography, I'm also passionate about writing, as it allows me to share my experiences and insights with a wider audience. I believe that through my work, I can encourage others to step out of their comfort zones, explore the unknown, and embrace the thrill of adventure.

With my passion for exploration, my camera in hand, and my heart set on discovering the world's wonders, I'm constantly pushing the boundaries of adventure travel photography and writing. Join me on this incredible journey as we uncover the breathtaking beauty and diverse cultures that our planet has to offer.
Updated : 23rd July 2021 | Words : 1264 | Views : 2843
Comments