I own a pair of running shoes. Very, very good running shoes. State of the art, race ready, trail running shoes to be exact. Now, for those that don't know me may think that's not a big deal. But those who know me well, know that I can't even run to get out of the rain (although I did run for cake once). After 30 years of lifting weights I look more like I ate a runner than have any running ability. However I do enjoy walking. And as a travel photographer it's not unusual for me to spend up to 16 hours on my feet.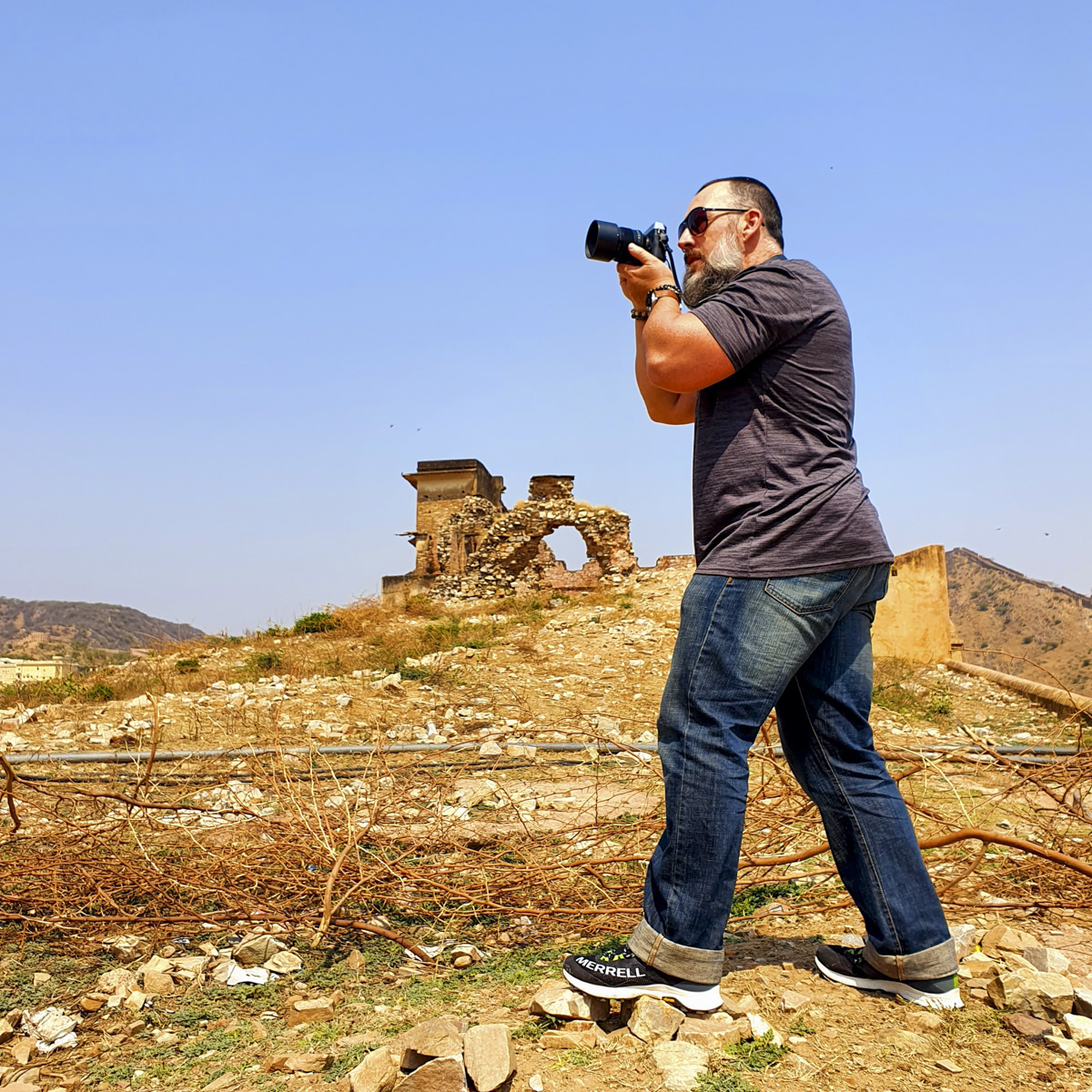 Going off the beaten track at Amer Fort in Jaipur. Not recommended ... the security guard is likely to angrily blow his whistle at you!
It's at this point that I should tell you I have dodgy feet. They get sore after a short time in bare feet, after wearing thongs, after going shopping and they get sore for no good reason. I have had decades of putting up with sore feet. As a result, for adventure purposes, I have a pair of brand name hiking boots. These are the shoes that I judge all other shoes by. But not any more. There's a new kid in town. My Merrell MTL Long Sky trail runners - the very good running shoes.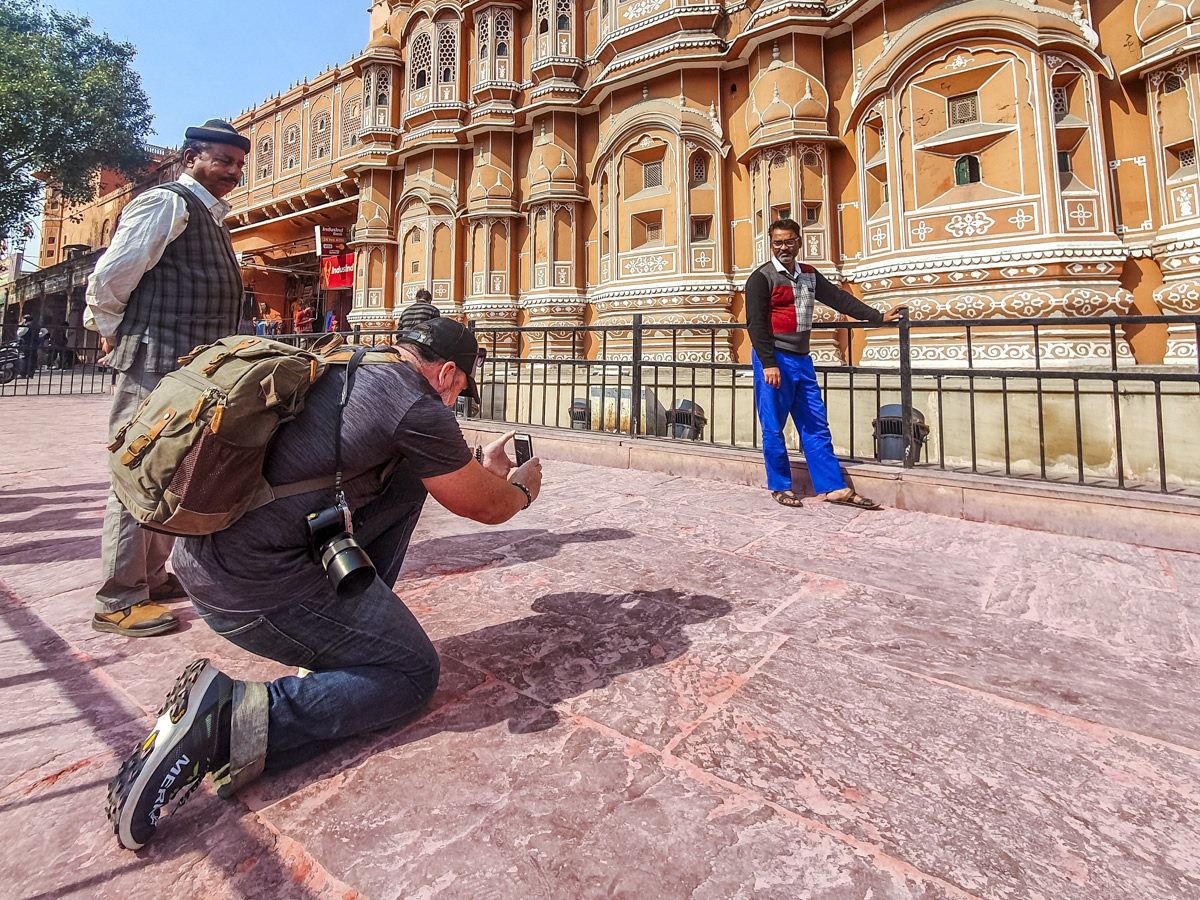 Taking photos for snappy dressed strangers is just one of the services I offer. Look at those Vibram soles hard at work there at Hawa Mahal in Jaipur.
I have to be honest and tell you I wouldn't have bought these shoes if I was in the shop. I wouldn't even have looked in their direction. We came together by chance…I won them in an Instagram competition. Two pairs actually, a mens' and a womens' pair. And as luck would have it they arrived a week out before I left for India. What a perfect test.
My trusty hiking boots came along too, of course (I wouldn't think of leaving home without them). I didn't even consider slipping on the Long Sky's for the first two days. It wasn't until my little travel buddy Amanda mentioned how good her feet felt after a couple of days in her MTLs'.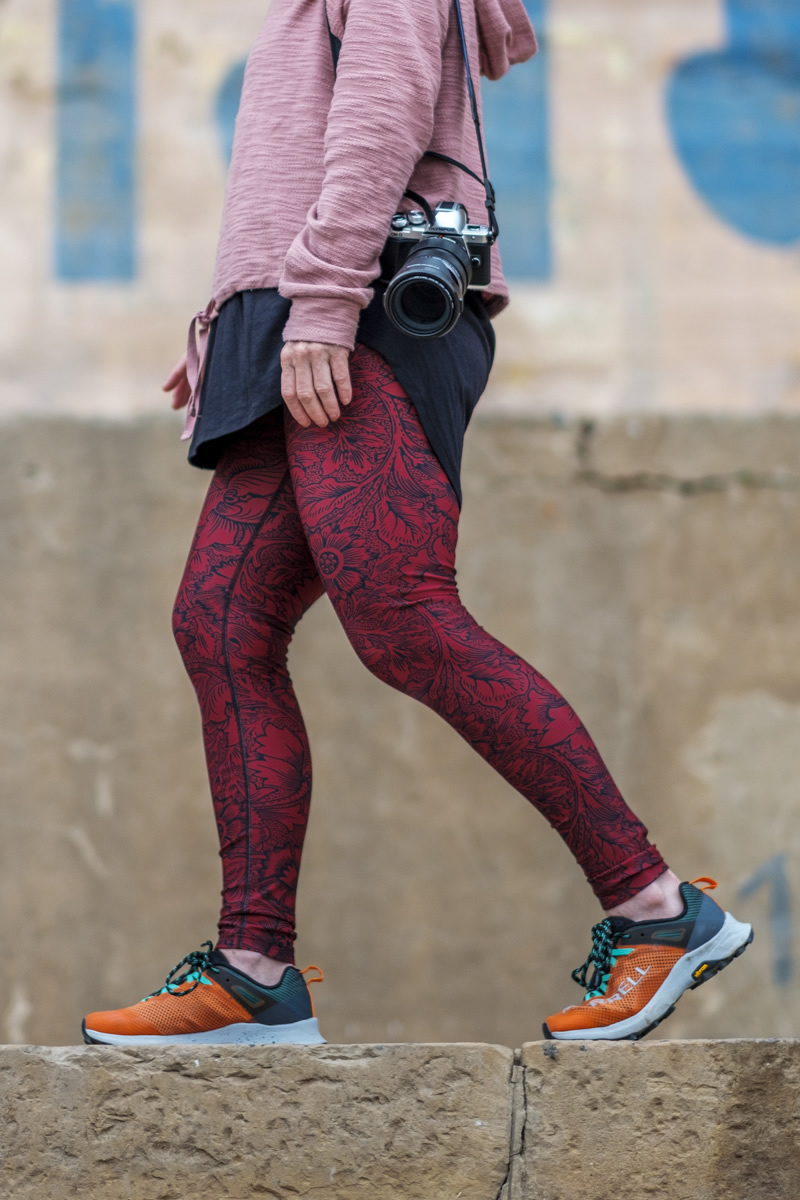 Right-side up...or....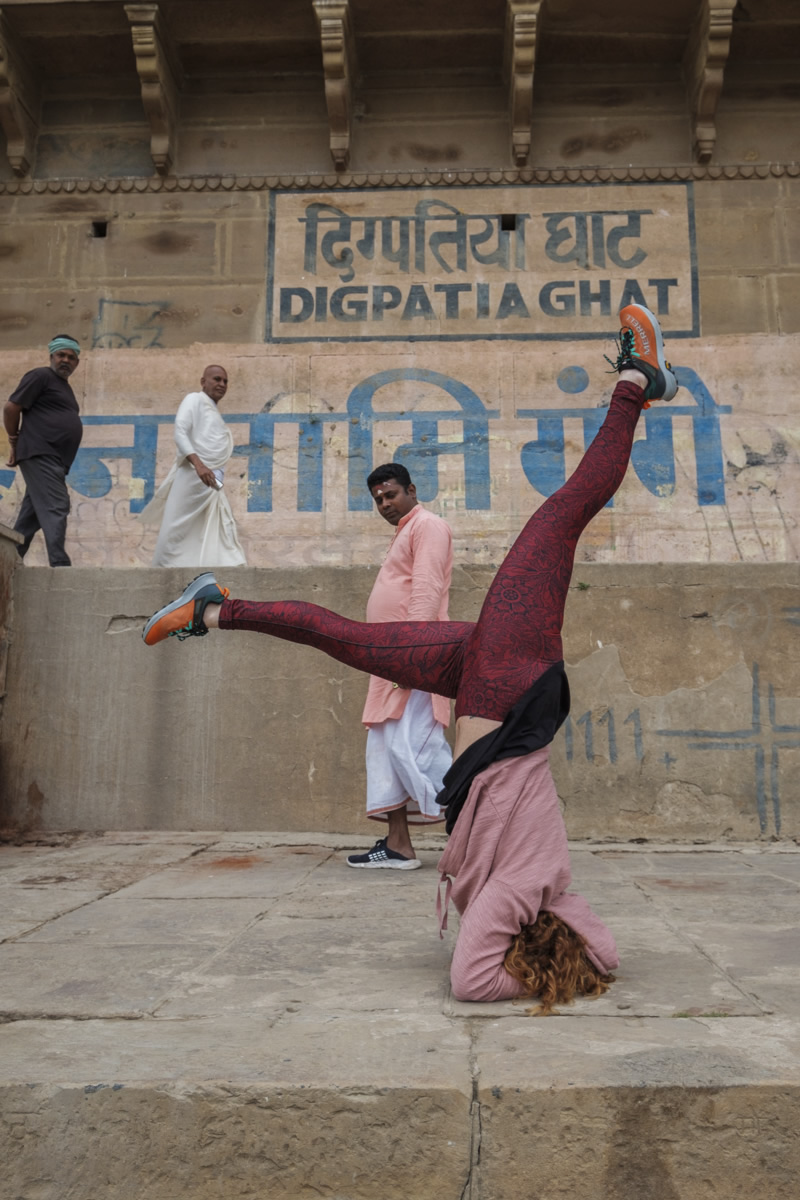 Upside-down. The Merrell MTL Long Sky's are a good looking pair of shoes. These blokes all want a pair!
So, on day three I put them on and we set off before sunrise along the River Ganges in Varanasi. And after that, we were never apart for the next two and half weeks.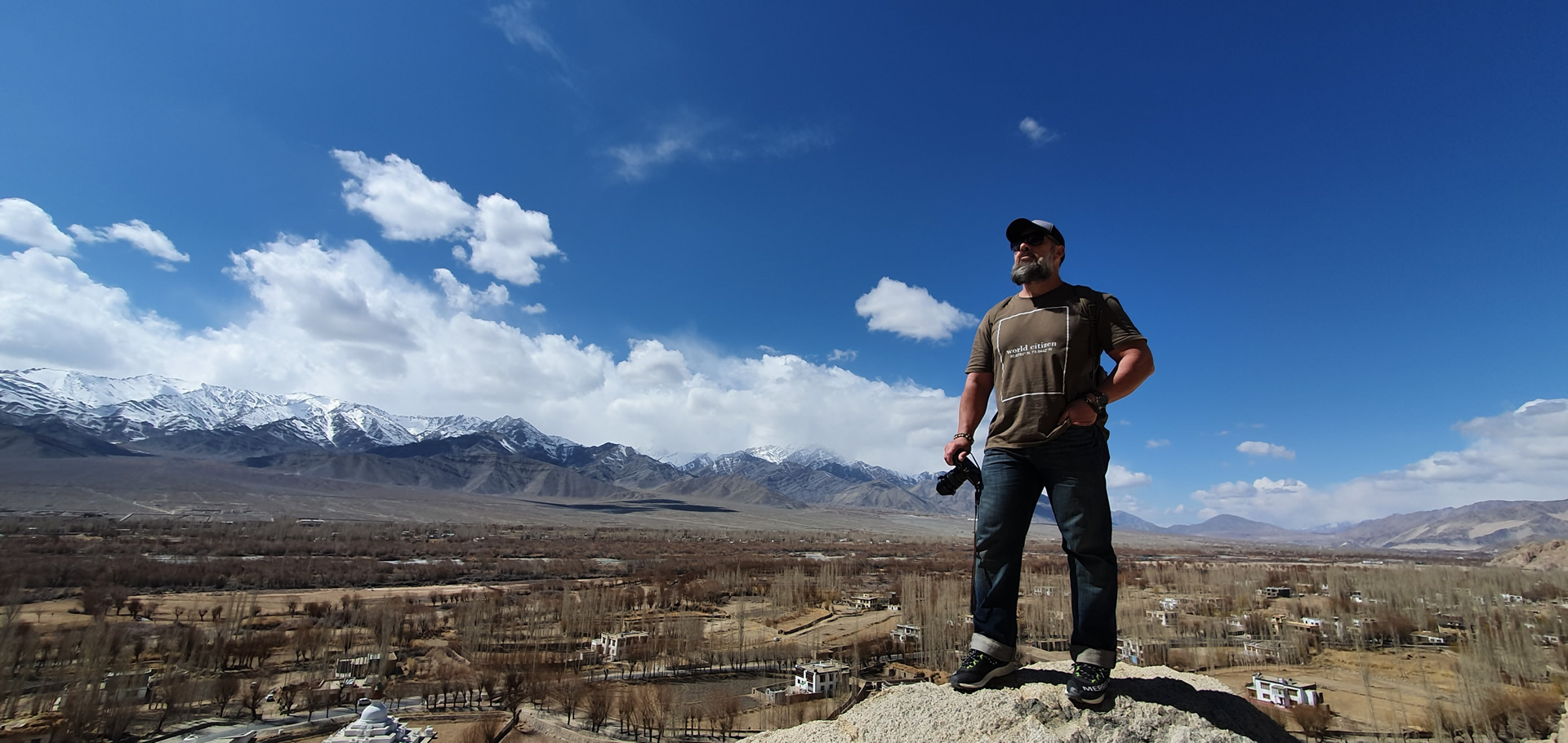 Welcome to the Himalayas!
The shoes weren't just a comfortable fashion accessory. They really got put to the test on the dry, shaley ground up in the Leh Ladakh region of the Himalayas. We really pushed these shoes (and ourselves) to the limit following trails that probably weren't designed for humans, as evidenced by the mountain goat droppings along the way. Nevertheless, we scrambled on, in pursuit of exploration and the ultimate photo.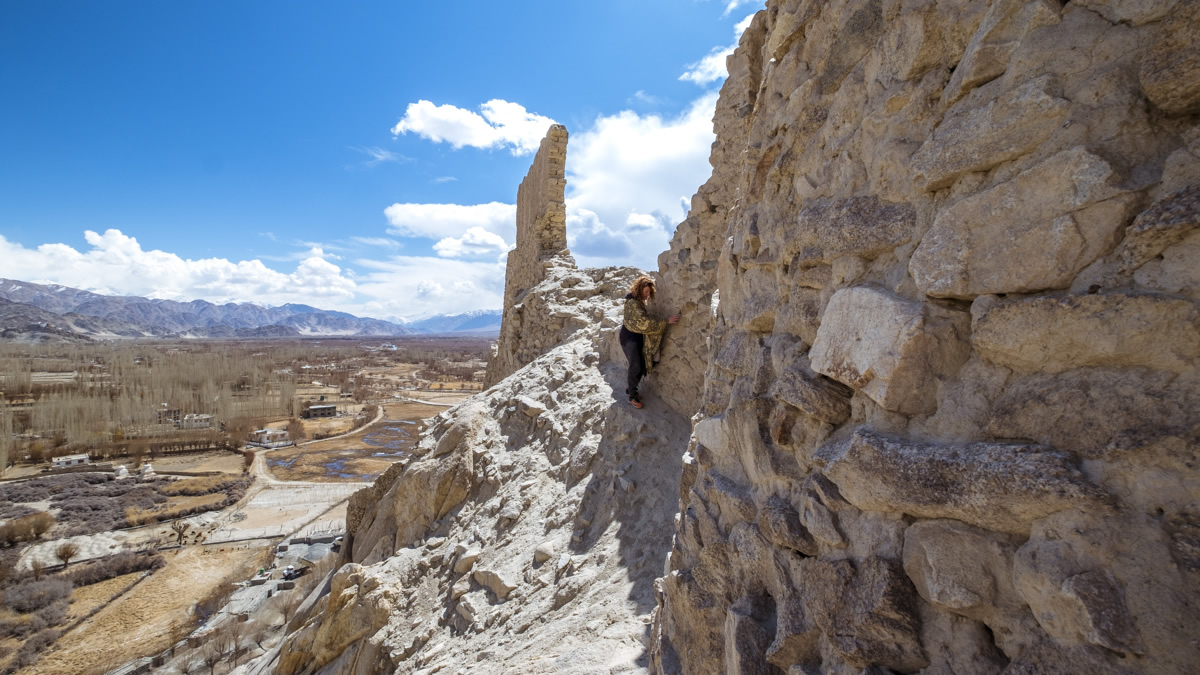 Amanda pushing the Merrells to the limit...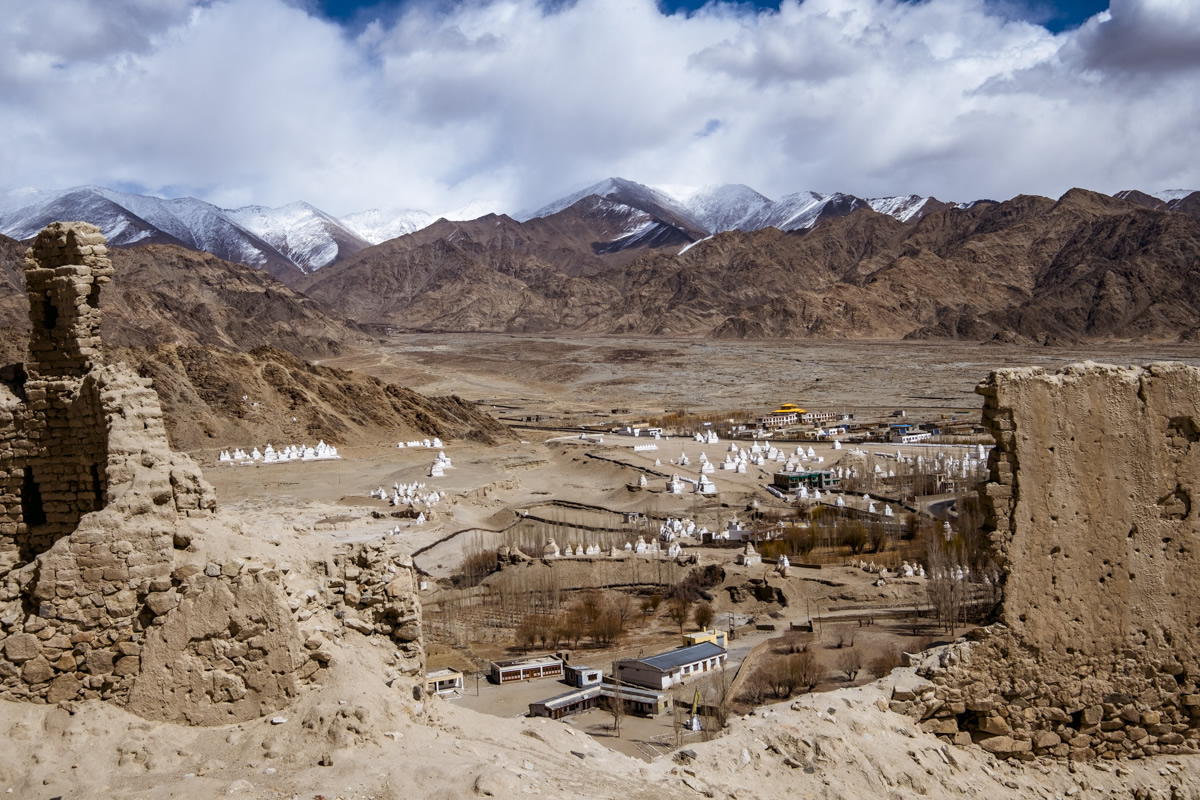 But who wouldn't for this view.
By mid-afternoon I would normally have very sore feet and would be looking for some ibuprofen and Panadol to reduce the pain and swelling to get me back on on the streets. I'm happy to say that this didn't happen once while wearing my new Merrell runners. In fact I didn't want to take them off at the end of the day! Any time I can be on my feet all day without pain is a very good day in deed.
After three weeks on the go these shoes have a special place in my travel kit now. I know they are very comfortable and very reliable on and off-road and take up hardly any space in my backpack. My only suggestion to you is, next time you're after a pair of walking shoes, don't automatically reach for the 'hiking boots'. You might be pleasantly surprised.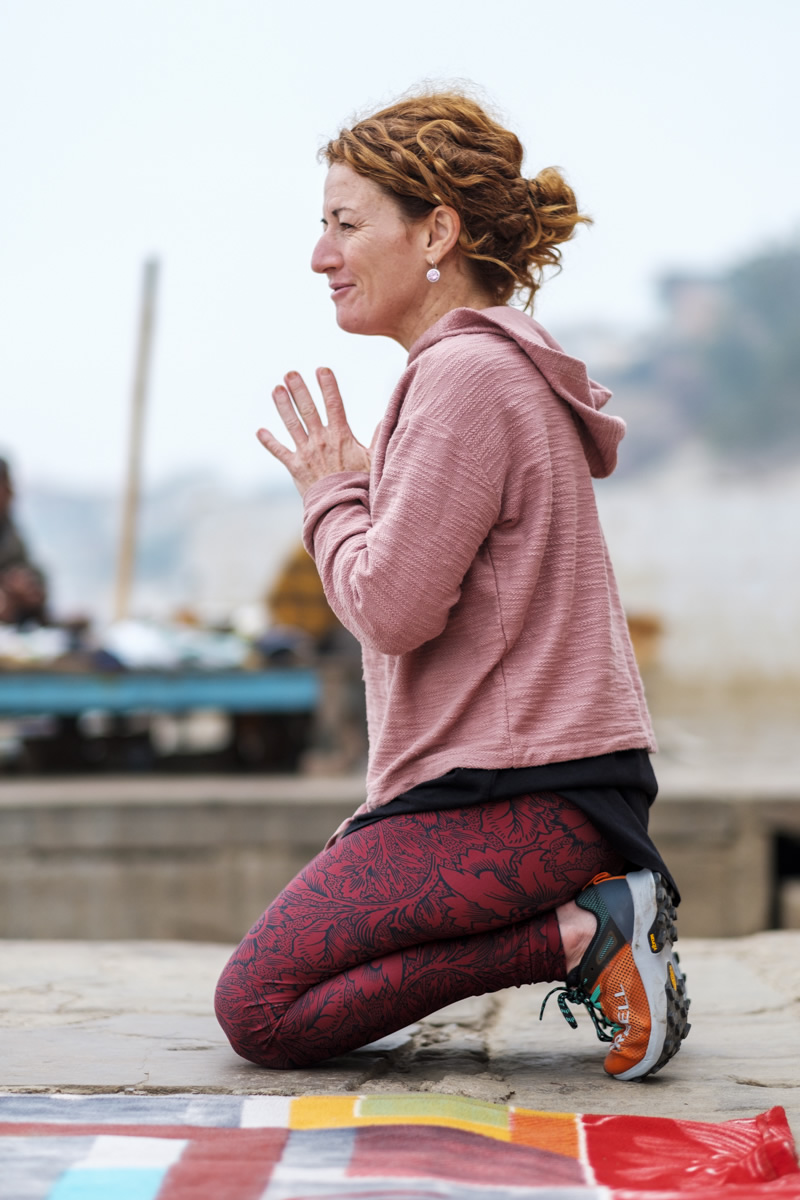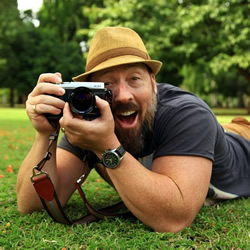 Posted By Nathan
As a government employee by day my job is to work within strict parameters and think 'inside the square'. Photography is in stark contrast to this, requiring patience and creativity, something I have had to learn. A (very) late bloomer in the field of photography I envied the ease at which my wife could compose a photo; yet she struggled with camera settings, so I took over in order to document our travel adventures. Four years on I can't believe people actually like my photos.
Updated : 23rd July 2021 | Words : 668 | Views : 1448 | Comments : 2
4 Comments
1)
Your feet are going to be very happy Mel. Where are you going to take them for their first outing?
Posted By Nathan on Tuesday 8th September 2020 @ 20:07:05
2)
I just bought a pair of Merrell walking shoes. I procrastinated for a long while between them and hiking boots. But so happy with the shoes. Very comfy and I have even dodgier feet than yours.
Posted By Mel Chambers on Tuesday 8th September 2020 @ 18:26:23
3)
We might have to settle for bush-walking for a little while yet Chris... You can bring the 'drinks'.
Posted By Nathan on Tuesday 8th September 2020 @ 17:27:02
4)
i want to go walking in my walking shoes just like you and your buddy and leaving
my boots at home
Posted By No Name on Monday 7th September 2020 @ 12:25:08
Comments