China is good at erasing the past. In a land were Google is outlawed and the news is controlled by the government it can be very hard finding out the real truth. I reminded myself of this as a listened to my new friend recount the history of Xianhu Botanical Garden and Hongfa Temple in Shenzhen.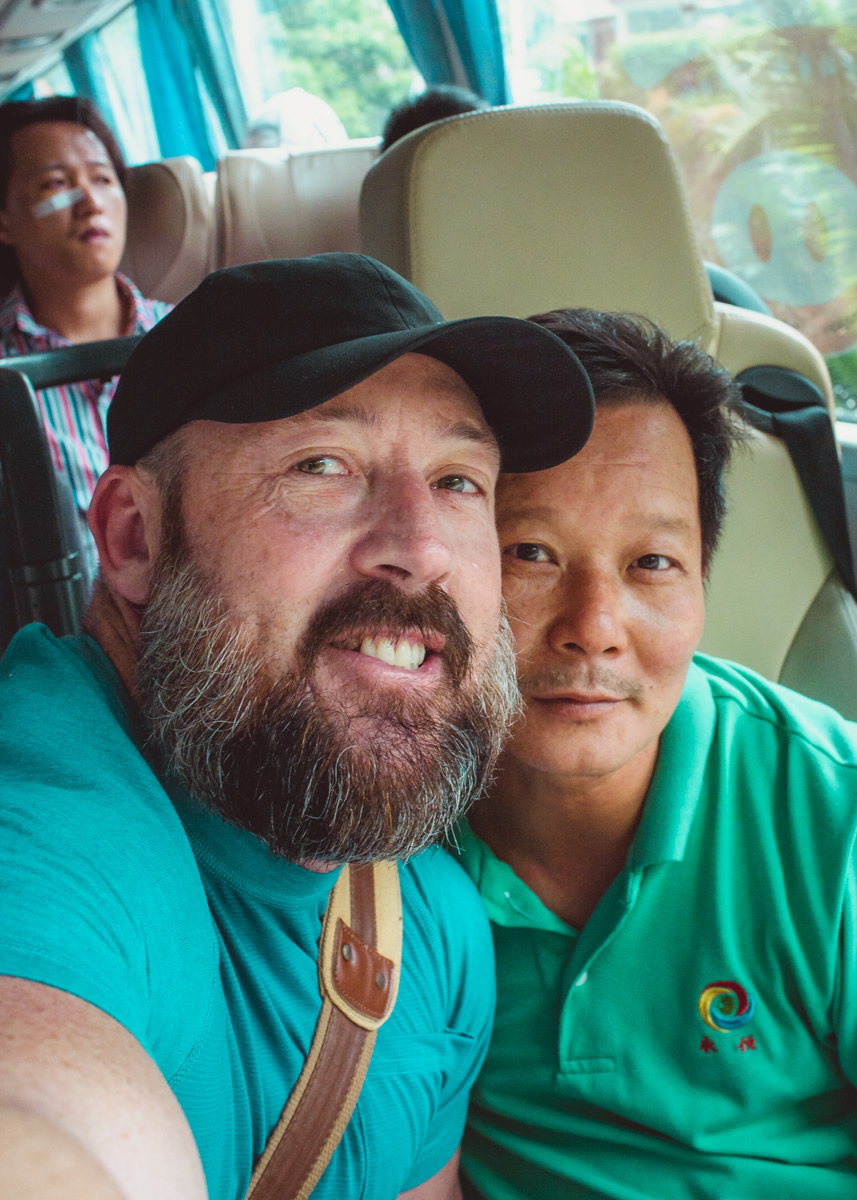 Not Mike...this is the bus driver. He wanted a selfie because I was big. Thanks to the technology in my Fufilm phone I was able to wi-fi the photo straight away.
I had just spent the best part of eight hours traipsing all over the hills and expansive gardens that make up Hongfa temple and was on the bus returning to Shenzhen when I sat next to an ageing Chinese gentleman. Mike, not his Chinese name, was from New York City (he showed my his New York State licence to prove it) and had returned home partly out of curiosity, but most out of nostalgia. He hadn't been here for over 40 years.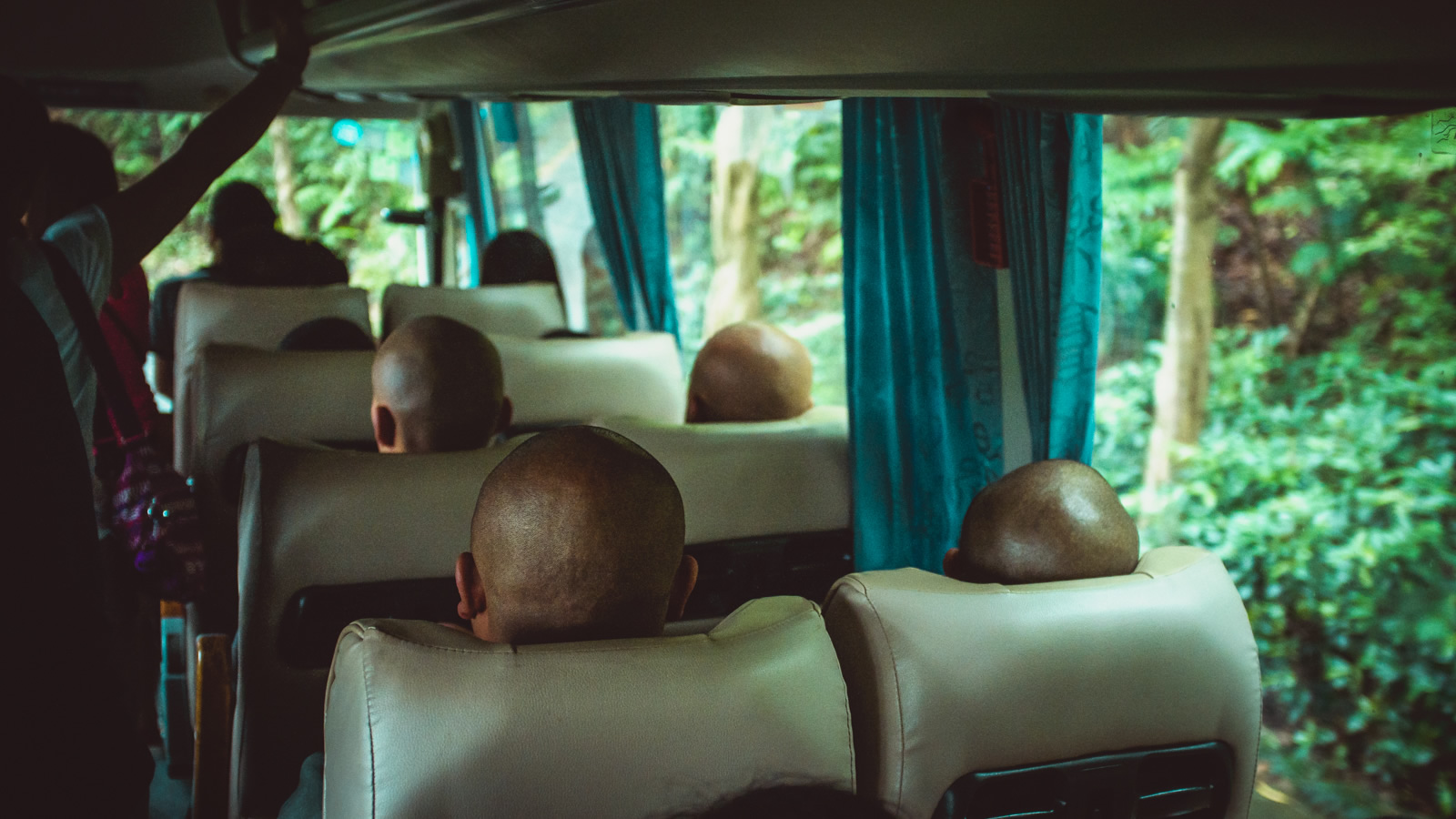 Also not my new friend Mike...This was four of the biggest Buddhist Monks I have ever seen!
My adventure this day began early from my hotel in Dongmen. Rather than spend way too much money to sit for way too long in traffic in a taxi, I decided to make my own way to Hongfa Temple. I took the subway from Dongmen to the end of the line at Luohu. My old copy of Lonely Planet told me I then needed the 218 bus to Shenzhen Xianhu Botanical Garden. The only problem with that was the 3km gap between the subway and the bus stop. So I decided to walk…what's the worst that could happen? As it turns out, nothing.
Disclaimer: What I didn't know was that on return, the 220 bus would take me in a different direcition to Guomao station. And, because the subway is underground, I had absolutely no idea were I was!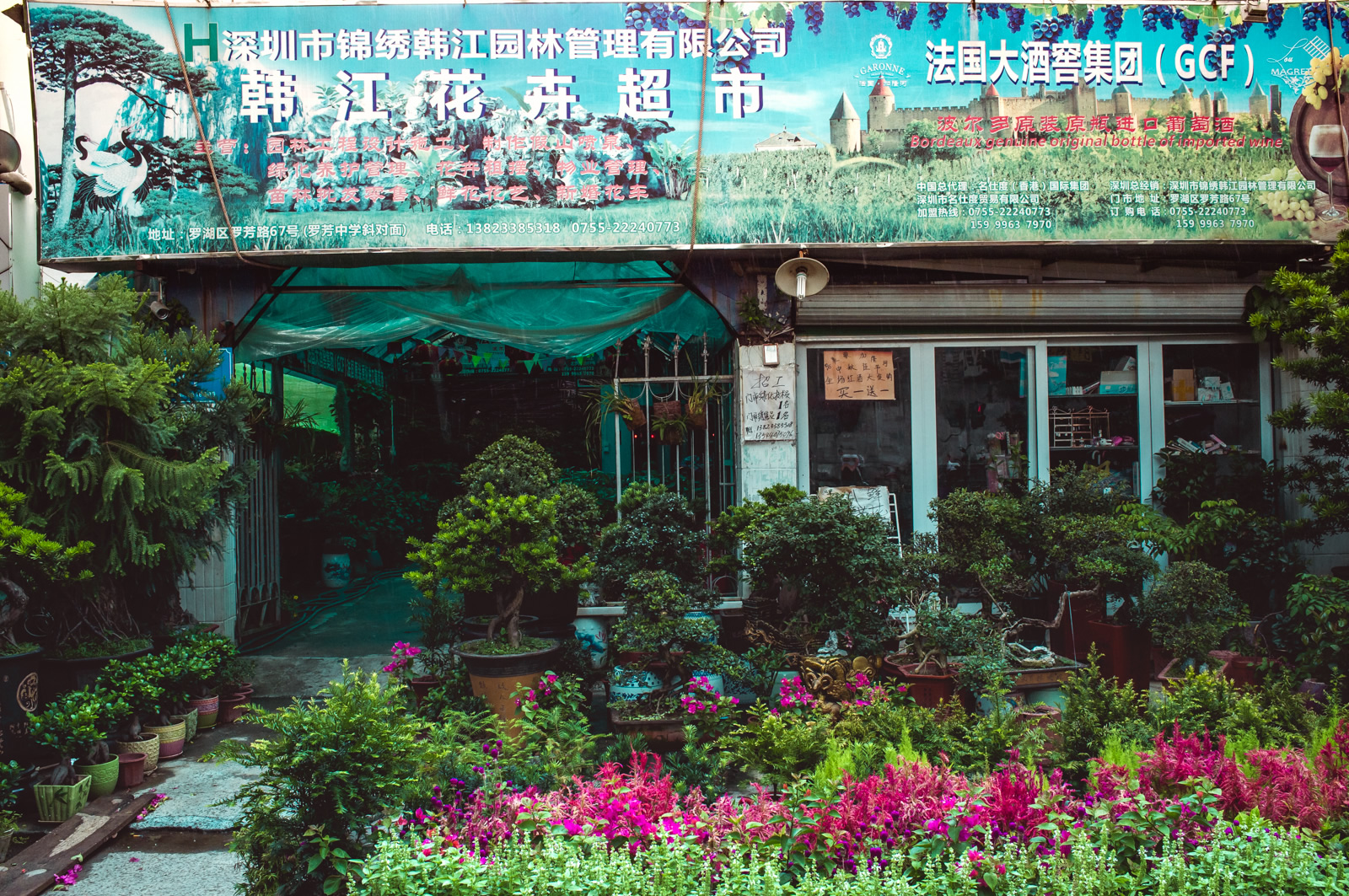 I'm a sucker for plants and the nurseries in China are next level. The 50 year old bonsais are out the front. The dearer 100+ year old ones are out the back.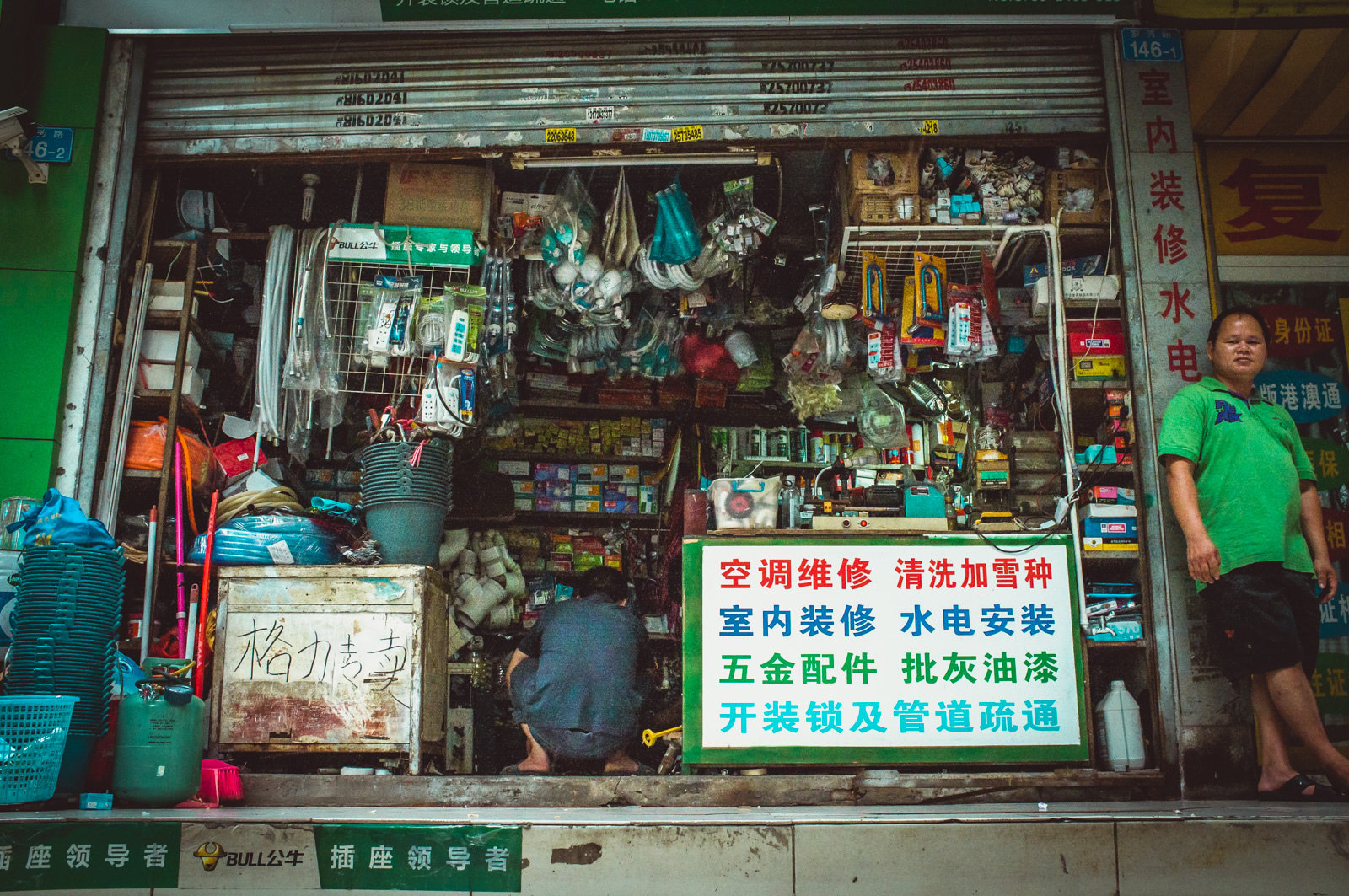 One stop shop!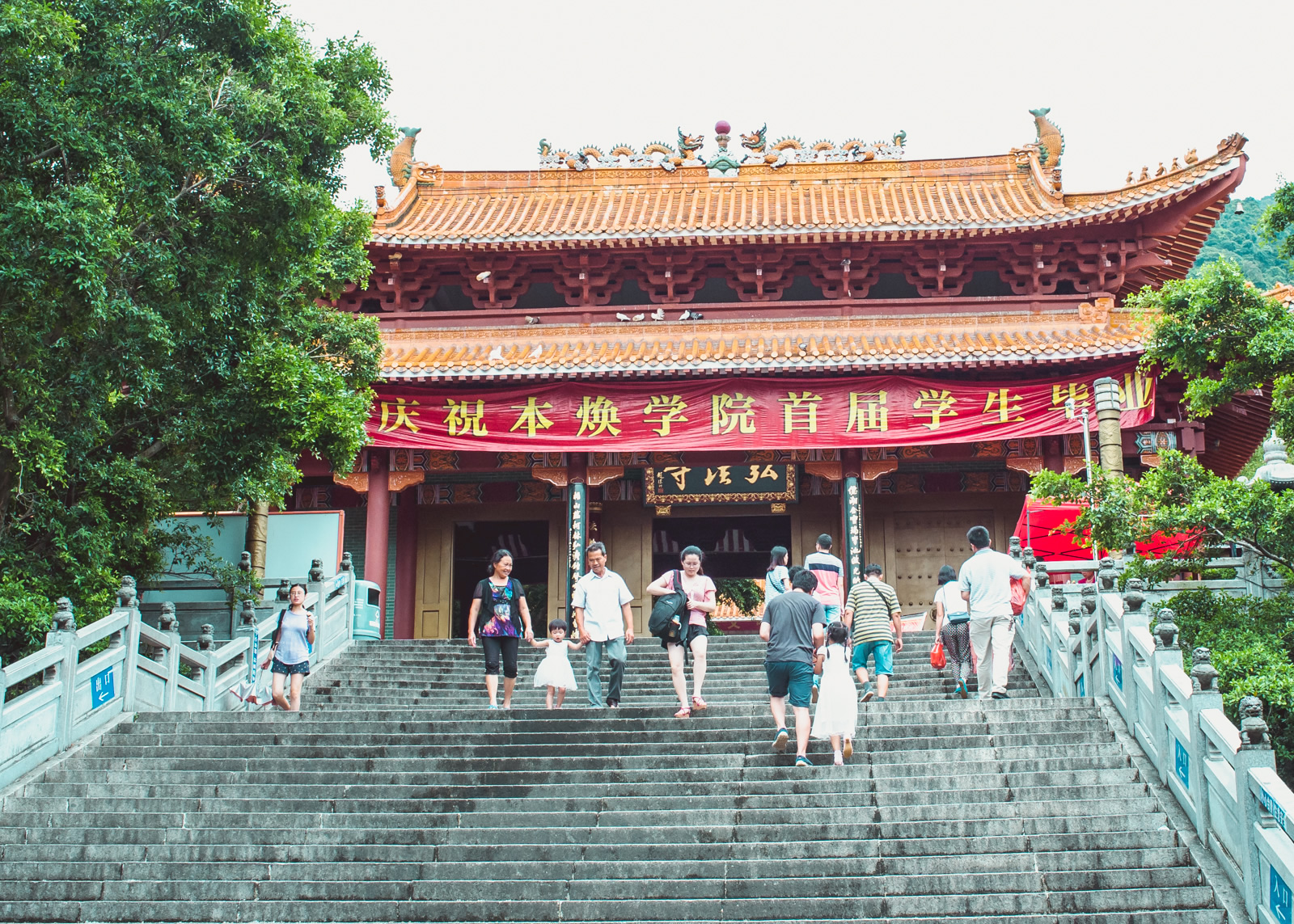 The entrance to Hongfa Buddhist Temple, and the first of many, many steps.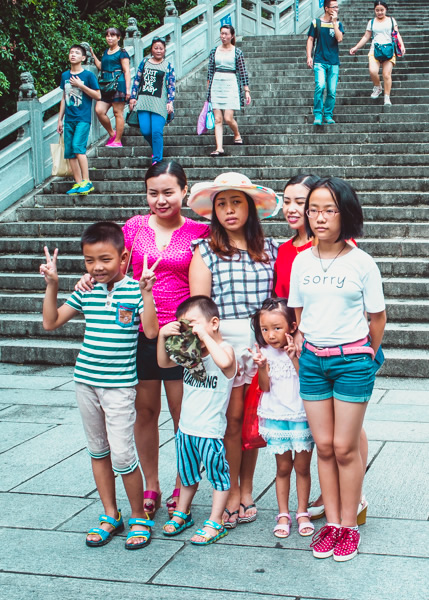 I don't know these people...
As we sat on the bus out of Xianhu Botanical Garden Mike told me how, when he was a child, he lived right here. Back then the entire area was an industrial area churning out cheap imitation products for the demanding US market, all the while pumping out toxic chemicals into the environment. It was densely populated with low income families and was certainly not the sort of place were you went outside after dark if you valued your safety. Around the late 1970's or early 80's (he wasn't completely sure) the government had decided the area had become a dangerous, toxic eyesore and it was levelled. Ironically this coincided with Shenzhen being designated China's first Special Economic Zone. Mike was of the belief that some people were relocated while most were displaced.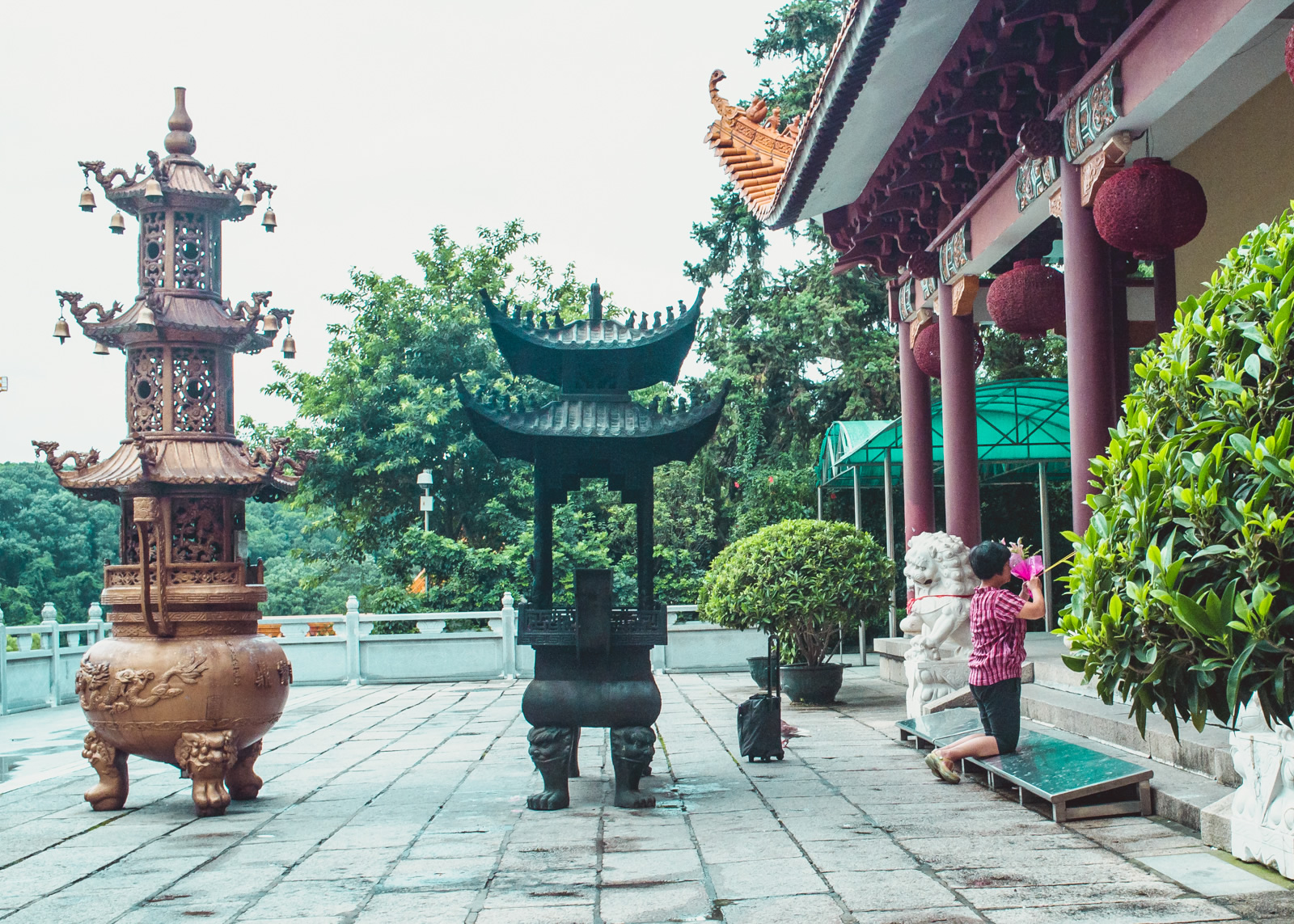 A very rare moment for some private, peaceful reflection. It's not often you find some alone time in China.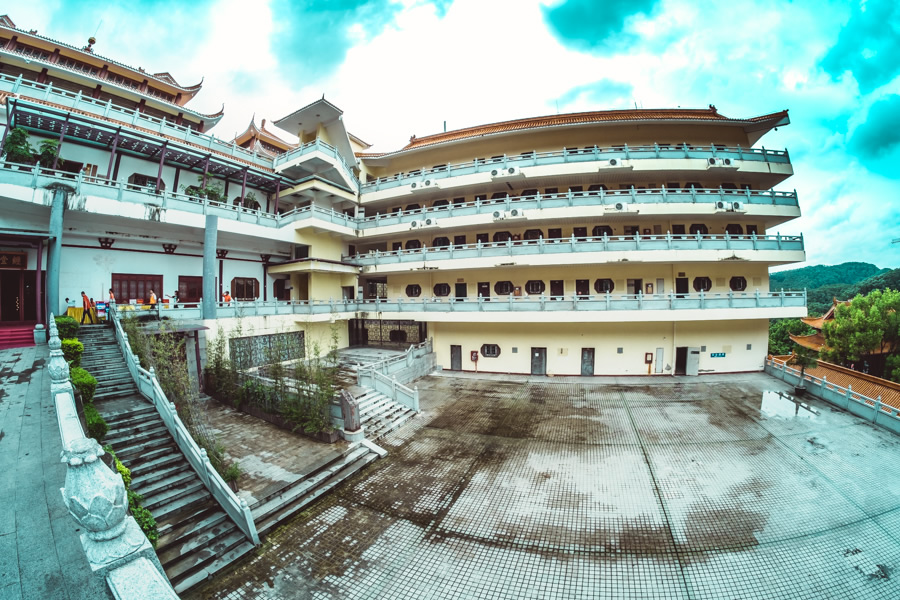 Just one of the forty buildings on 10 terraces spread over 30,000m2 on the way up Wutong Mountain.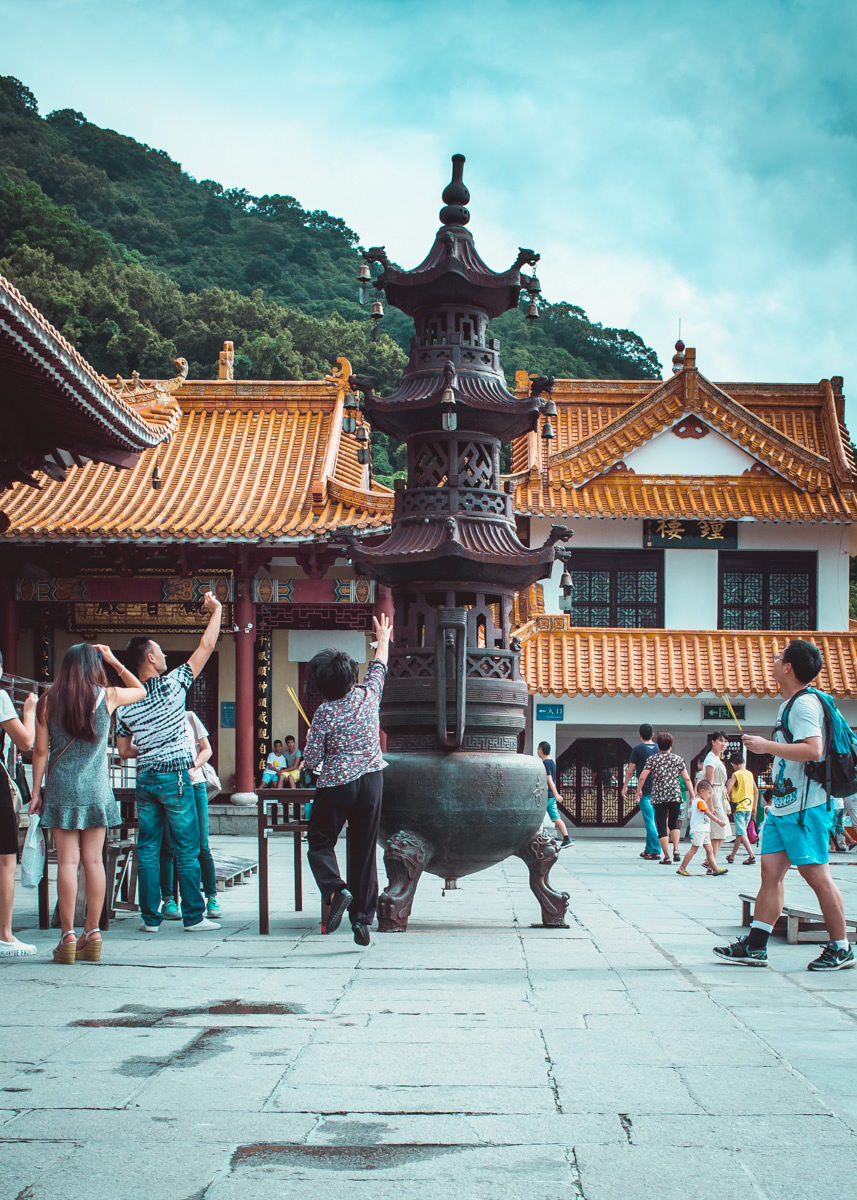 Throwing coins for luck. The higher you get your coin the greater the prosperity.
In the mid 1980's there was a resurgence in religion in China with many of the countries temples being restored by the people for the people. The ruling Communist Party in Shenzhen saw this as an opportunity to gain favour with the people so they set about building Hongfa Temple and creating the incredible Xianhu Botanical Garden. Built in the shadow of Wutong Mountain, the highest mountain in Shenzhen, it would be the first new temple built in China since 1949. Everything you see now in the shadow of Wutong mountain, including the huge lake, is entirely man made.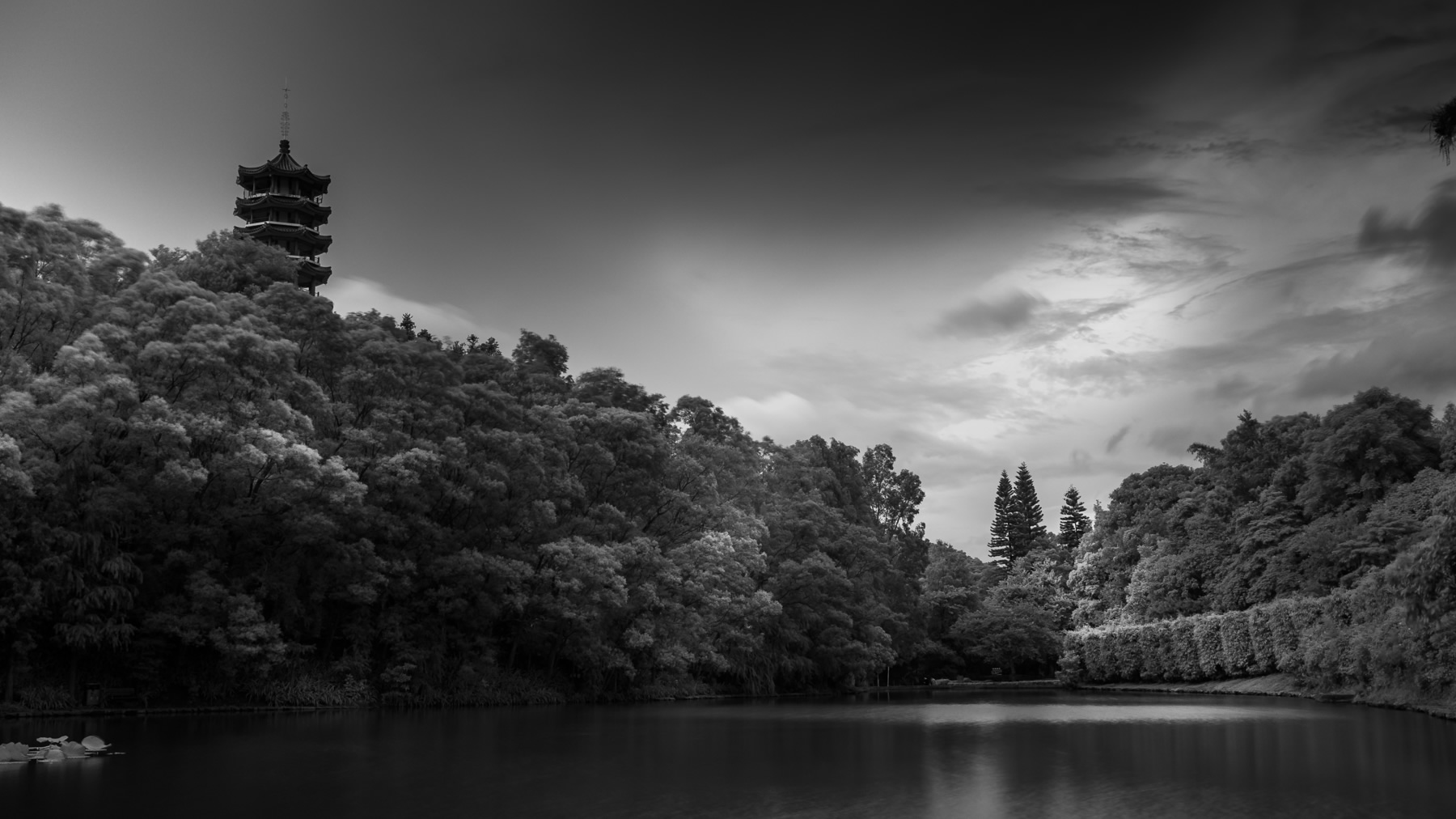 My one and only photo of the man-made Fairy Lake is black and white and totally ruins my continuity, but I just had to show you.
The mid-week crowd at Hongfa Temple is ok. If you visit on a weekend or public holiday prepare for chaos.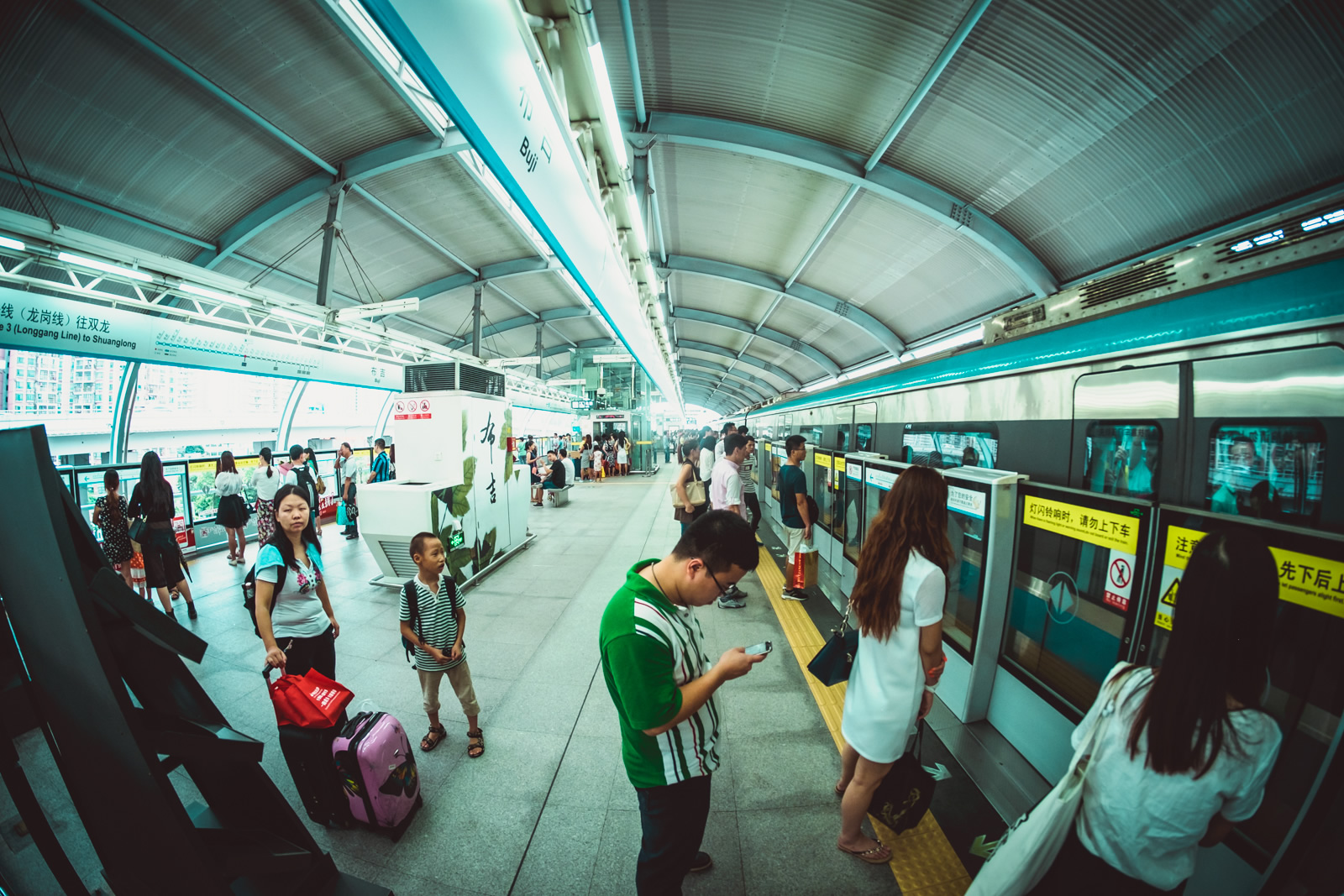 Guomao Station and the way home...I missed that page in Lonely Planet.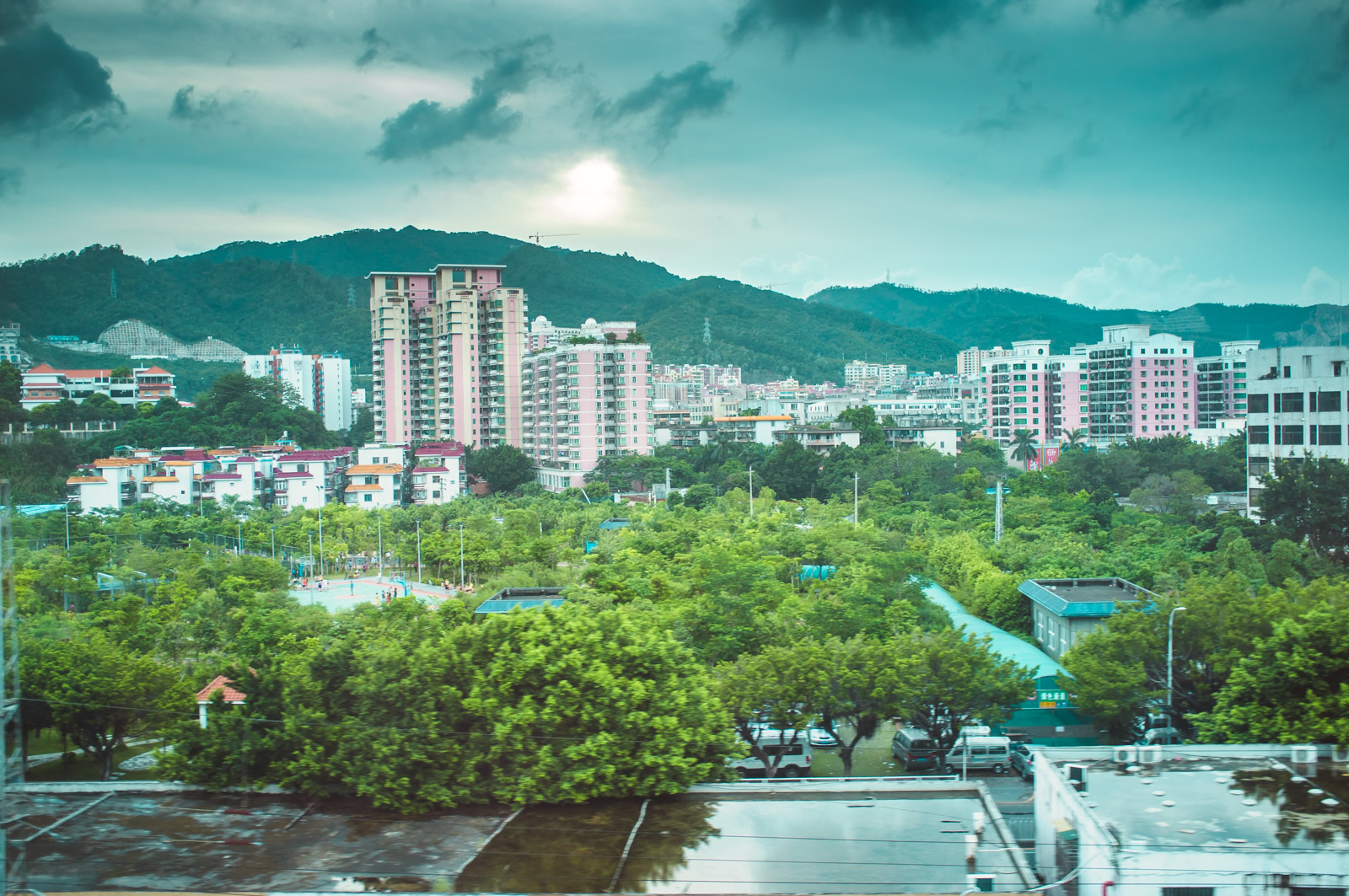 Back to the city and back to reality.
So, if you have a lay-over or 24 hours to spend in Shenzhen I can highly recommend a day at Xianhu Botanical Gardens and Hongfa Temple. If you have spent any time in China you will know how densely packed and busy it is and it's a nice reprieve getting out in the fresh air and open space.
Virgin Australia flies to Shenzhen every day from all Australian capital cities.
In China I prefer to fly with China Southern Airlines. They are VERY nice!
In Shenzhen do yourself a favour and stay at the swanky Shenzhen Lido Hotel.
All my photos are taken with Fujifilm cameras. They are the perfect travel camera. Check out the range at Fujifilm Cameras Australia.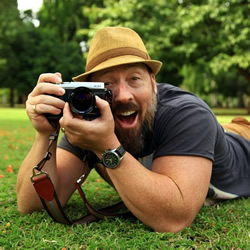 Posted By Nathan
Hi there! I'm Nathan Brayshaw, an adventure travel photographer and writer based on Queensland's Gold Coast in Australia. I've always had a deep love for nature and a yearning to explore the world, which has led me on thrilling expeditions to remote and exotic destinations.

As a photographer, I'm passionate about capturing the raw beauty of our planet, from breathtaking landscapes to awe-inspiring wildlife, and everything in between. My camera is my constant companion as I journey through dense jungles and summit towering peaks, always in search of the perfect shot that tells a story.

In addition to my photography, I'm also passionate about writing, as it allows me to share my experiences and insights with a wider audience. I believe that through my work, I can encourage others to step out of their comfort zones, explore the unknown, and embrace the thrill of adventure.

With my passion for exploration, my camera in hand, and my heart set on discovering the world's wonders, I'm constantly pushing the boundaries of adventure travel photography and writing. Join me on this incredible journey as we uncover the breathtaking beauty and diverse cultures that our planet has to offer.
Updated : 23rd July 2021 | Words : 848 | Views : 3967
Comments