Easy Street Photography
Wouldn't it be nice if we could spend our days photographing amazing landscapes and far away, exotic destinations? But, unless you are paid by National Geographic that's just not possible. However there is an interesting and equally challenging photographic style that's open to everyone - street photography.
Street photography is an art unto itself that requires certain skills in order to get the best photograph. To get a good photo there are two important elements - framing the subject (used to draw the viewers attention to the subject) and timing. With practice and a few easy to follow tips, you will find that taking great street photos is fun and easy.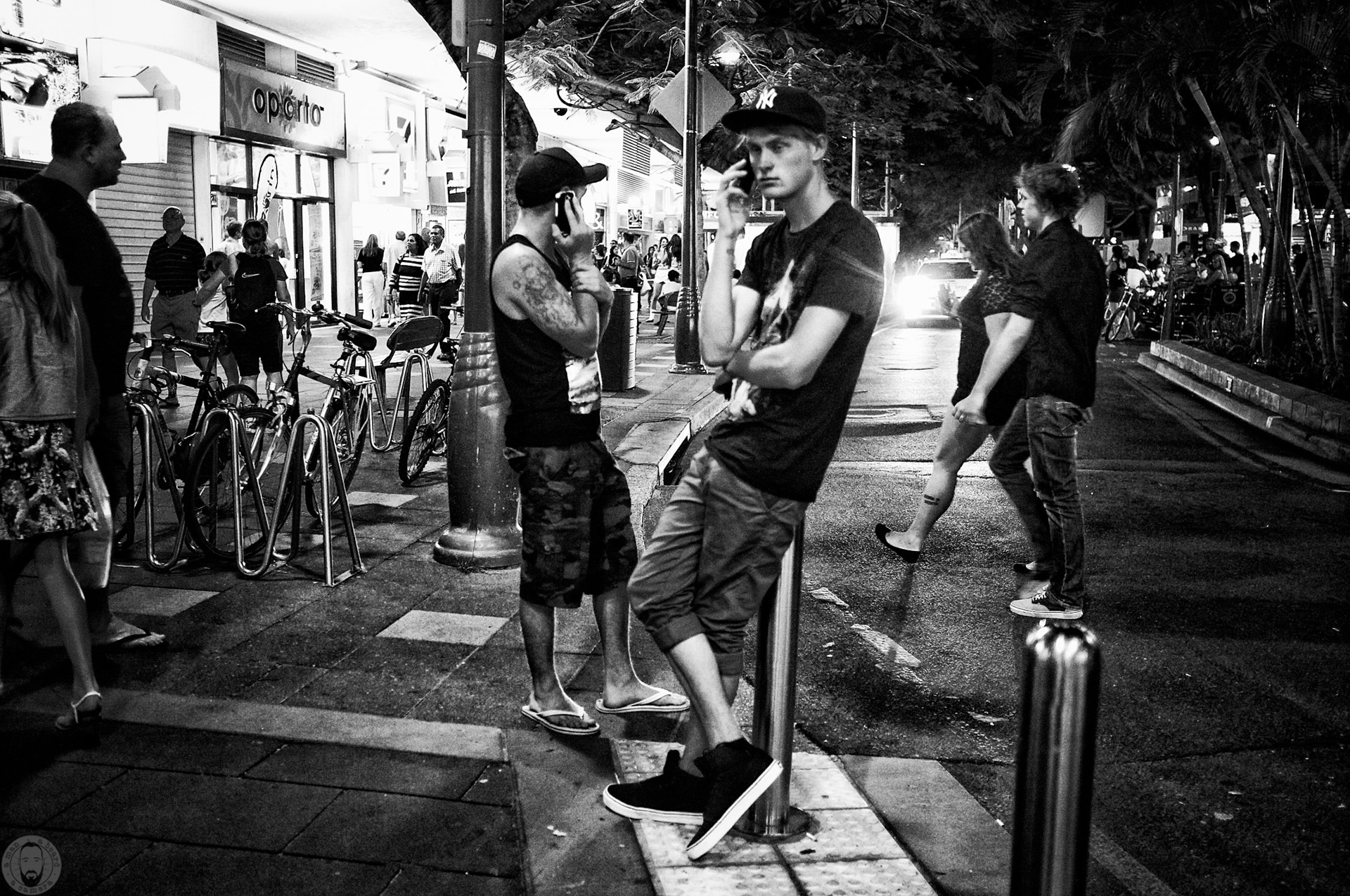 Carry your camera everywhere.
The most important tip. You have probably read this tip 100 times, but do you actually do it? I don't leave the house without a camera slung over my shoulder, however I very rarely see another photographer on the street. If you're not out there practicing then how are you going to learn and improve? Even if you don't get to take a photo you will find that your mind is always 'framing' people and you get to build a sense of timing. I've lost count of the number of times I've seen an interesting person or scene and not actually had time or neglected to take the shot. I don't mind though as it just enhances my ability to read a scene.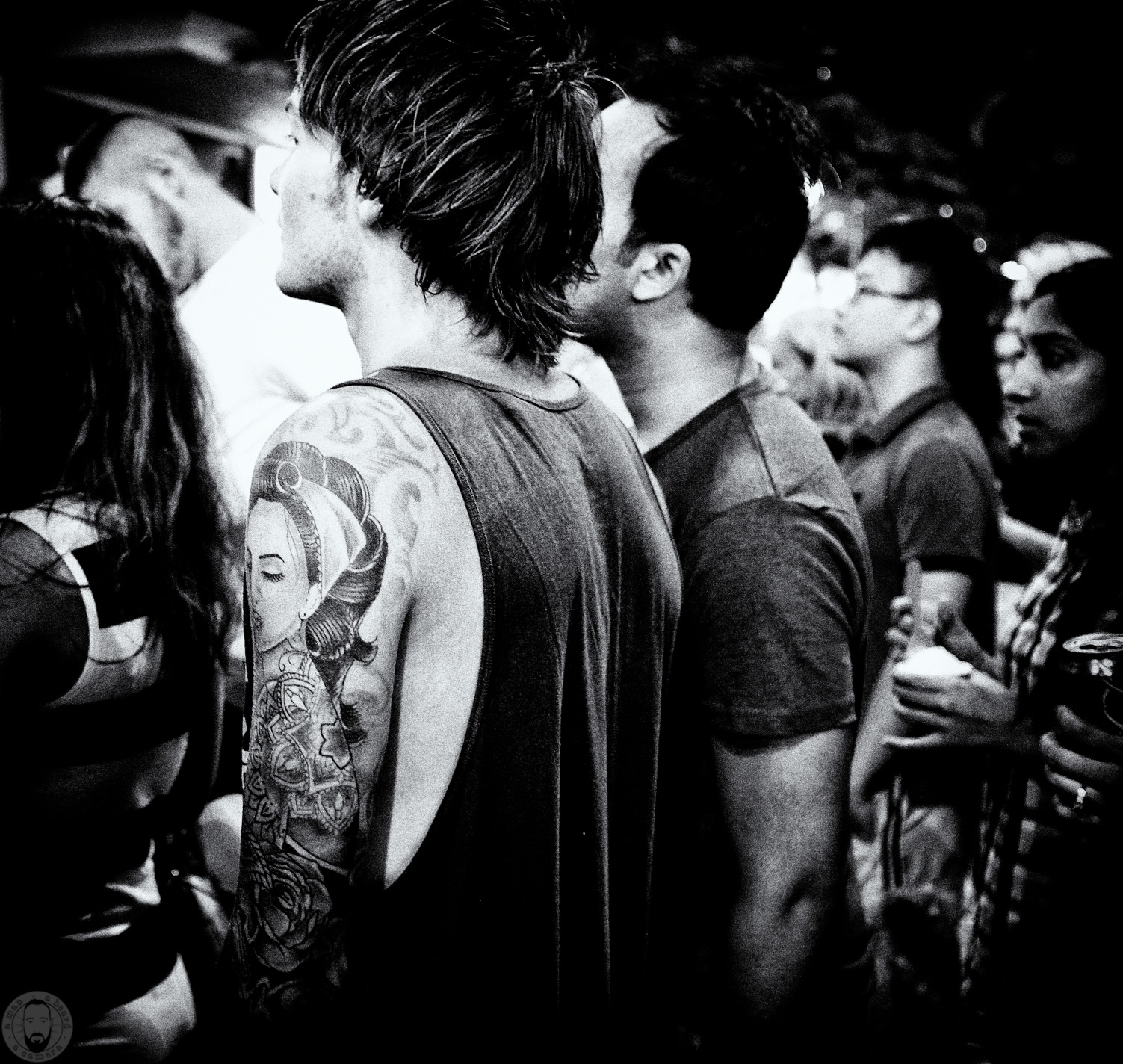 The right camera.
While any camera will do (just so long as you actually carry it and use it), some cameras are better suited to street photography than others. If you follow any street photographers on Facebook, Flickr or Tumblr you will find most are using one of the new generation of mirror-less cameras such as the Fuji X-Series, Panasonic Lumix, Olympus or (for those that can afford it) Leica cameras. The reasons for this are numerous - they are small, discreet, fast focusing, work well in low light and capture a great image. For instance my Fuji X100 with its brown leather case and shoulder strap looks very non threatening in comparison to a big, black Nikon or Canon camera and zoom lens that just screams "Photographer!" While either will take fantastic photos, I don't look so much like a photographer with my Fuji and people are more at ease when I put it to my eye and take a shot.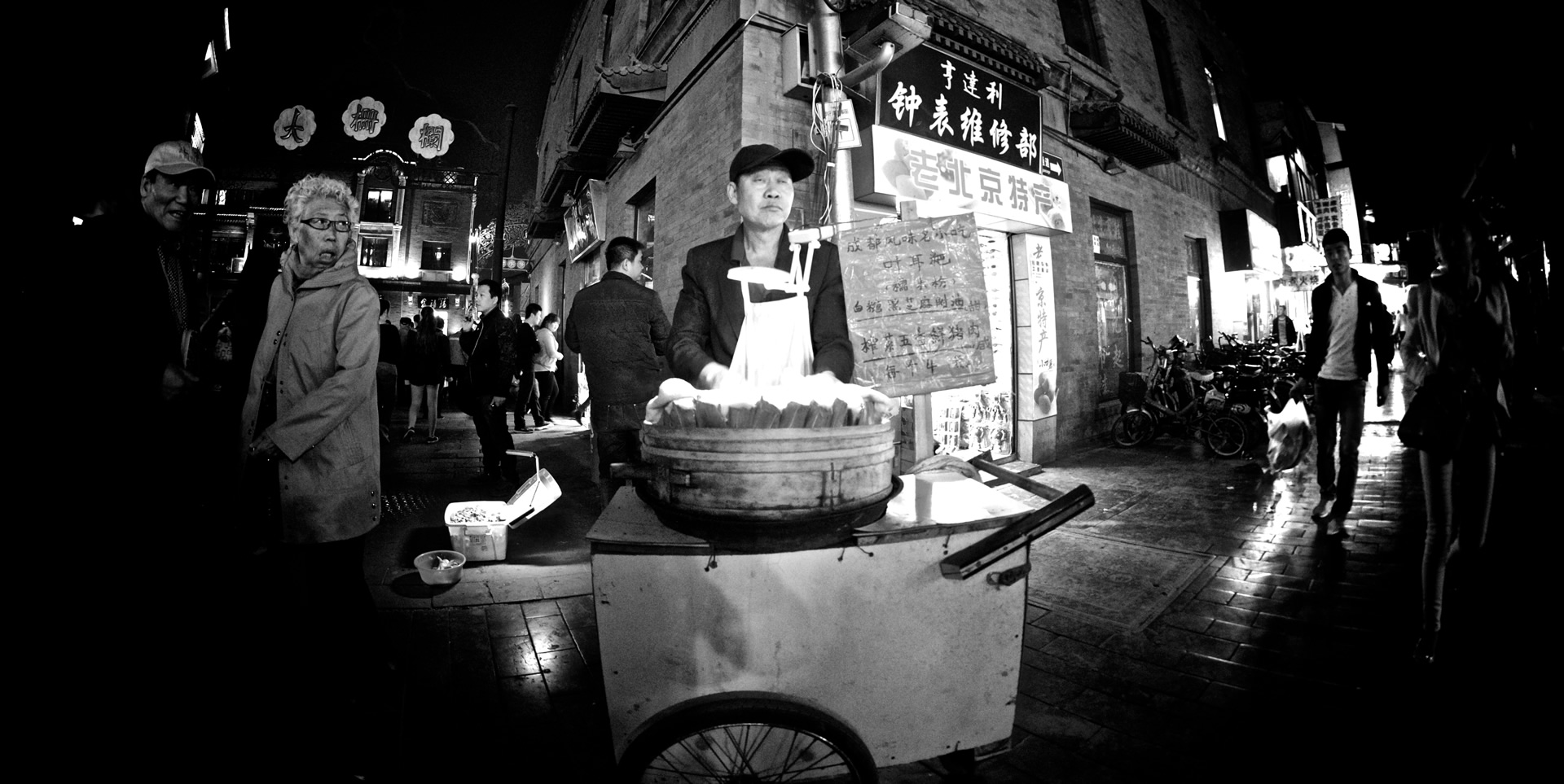 The right settings.
I love to shoot in full manual and really push my cameras abilities, but street photography is not the time to do this. Photographing people on the street is very dynamic - it's hit and miss, so the last thing you want to be doing is mucking around with camera settings.
Through trial and error I have found the most versatile settings to be:
Aperture priority mode set to f/5.6 - f/8 - provides for a sharp, well focused image.
Auto shutter - let your camera choose the most appropriate speed for the ambient light and aperture setting.
Auto ISO - Lets you move from the shadows to full sun without changing settings. My Fuji X100 auto ISO is set from 100 to 3200.
Auto focus
Turn off all the 'bells and whistles' - meaning the focus lock beep, shutter sounds and auto focus assist beam. For example I've programmed my Fuji to be completely silent - you would never know that I just took your photo.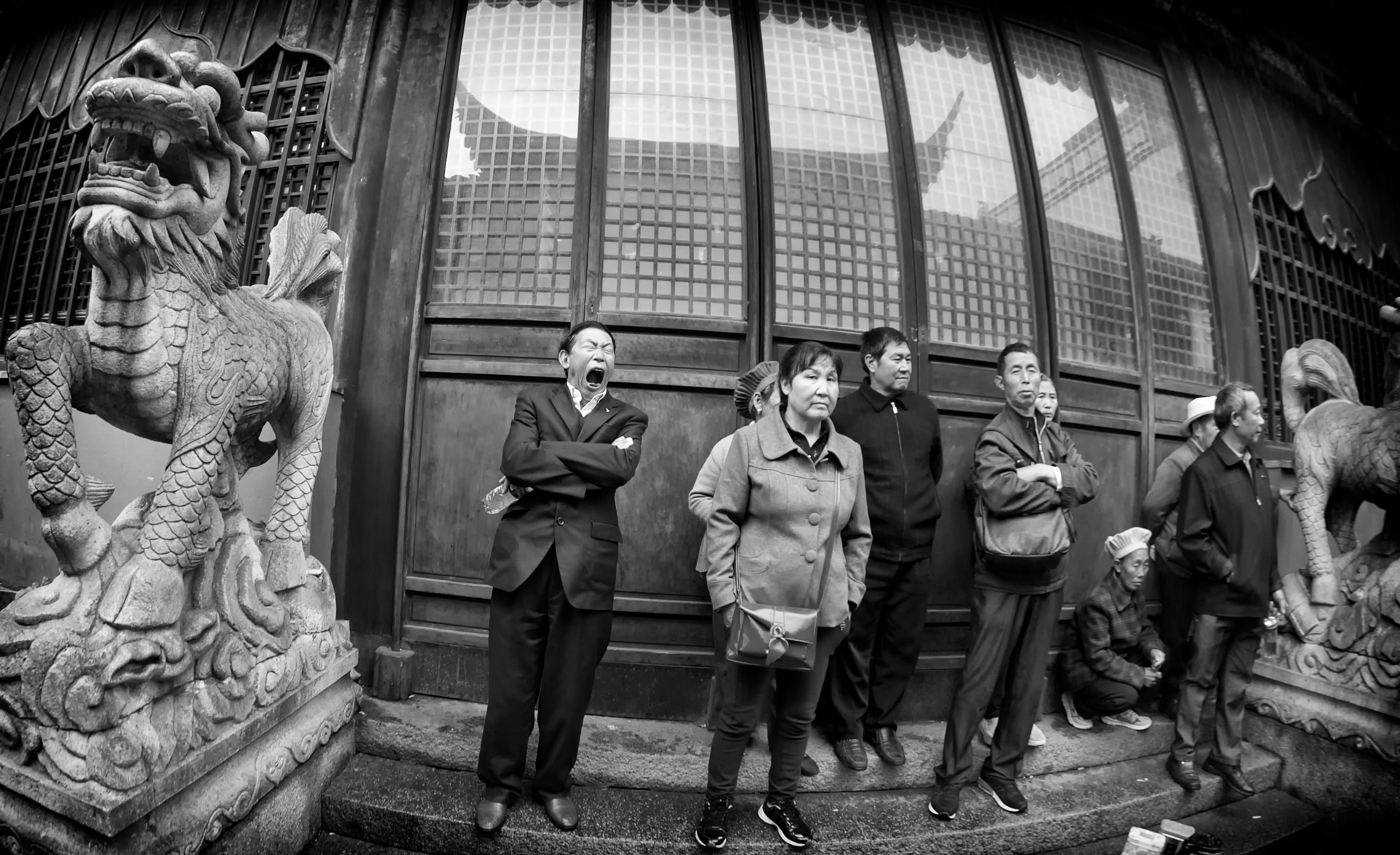 Learn to shoot from the hip.
You have probably heard this tip before too, but maybe not fully understood it. It literally is taking the photograph with your camera at waist level. For me it's a matter of just pointing my camera in the direction of my subject and pressing the shutter since my camera hangs on a shoulder strap at my hip. Shooting from the hip is great for those times when you simply can't hold your camera up to your eye because it will give you away. But it takes practice, so again carry your camera everywhere and learn. Don't leave it till 'the perfect shot' otherwise you'll end up cutting off your subjects head!
Don't try to catch everything.
I love fishing. My Dad taught me at a young age to aim for one good sized, quality fish rather than lots of little, ordinary fish. It's the same with your street photography. By all means take lots of photos in order to practice and learn the abilities of your camera, but only bring home the good stuff to show your friends and family. Sometimes I come home with nothing worthy of showing but every outing is a learning experience. If I get one good shot that is worthy of showing then I am very happy.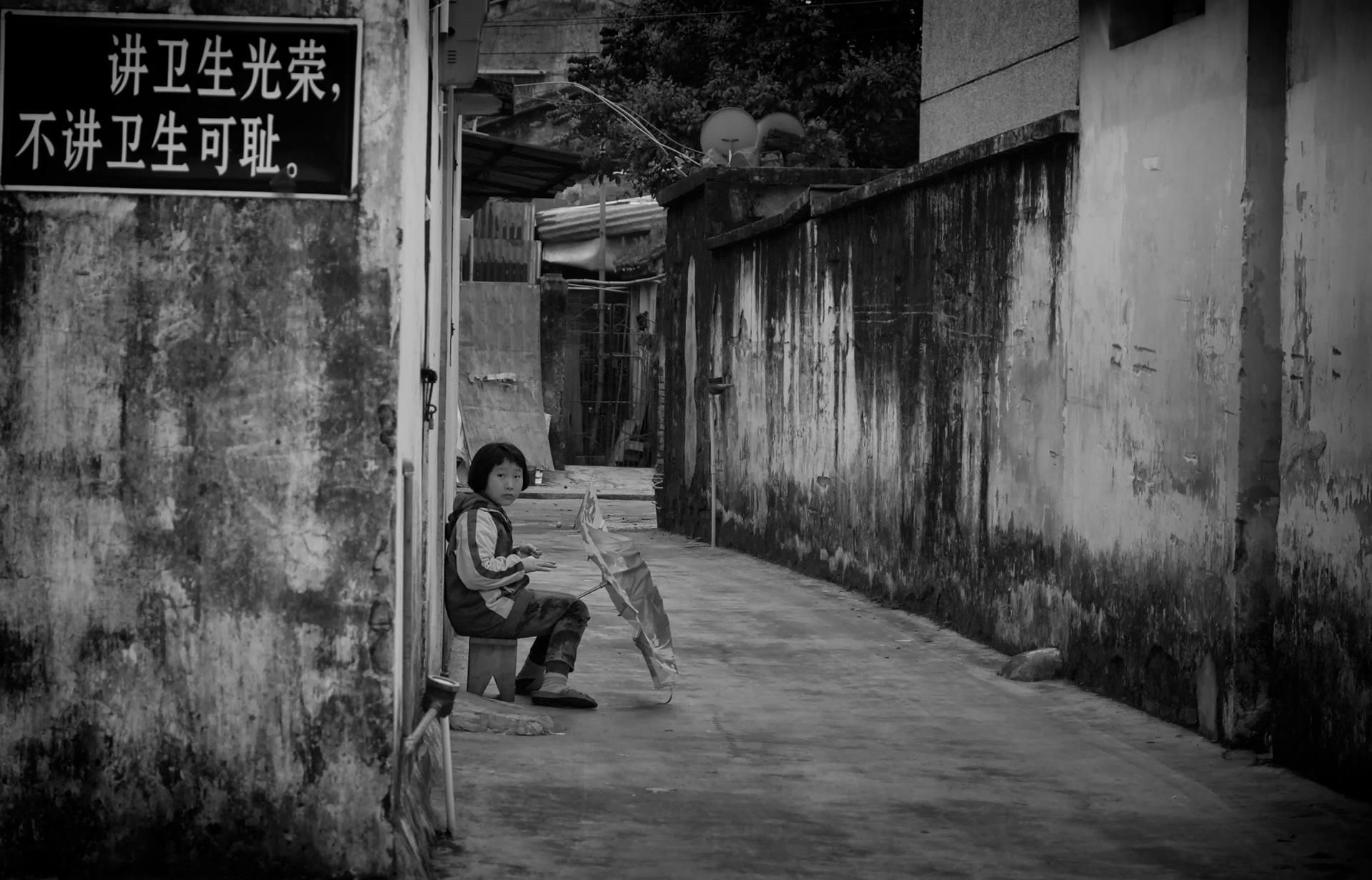 Let them cure.
How many of you have arrived home from a photo excursion, gone through your photos and immediately edited your best 'keeper', uploaded it to Facebook, Instagram and Flickr and then gone to bed happy only to wake up the next day to an over-edited, over-saturated snapshot? (If it hasn't happened to you then just wait, it will).
I suggest you give your photos a day or two on your hard drive to 'cure'. Let them sit and sort themselves out, then go back with fresh eyes to find your favourites and edit them. I don't know the science behind it, but it works. Apparently the pros do it...so you should too!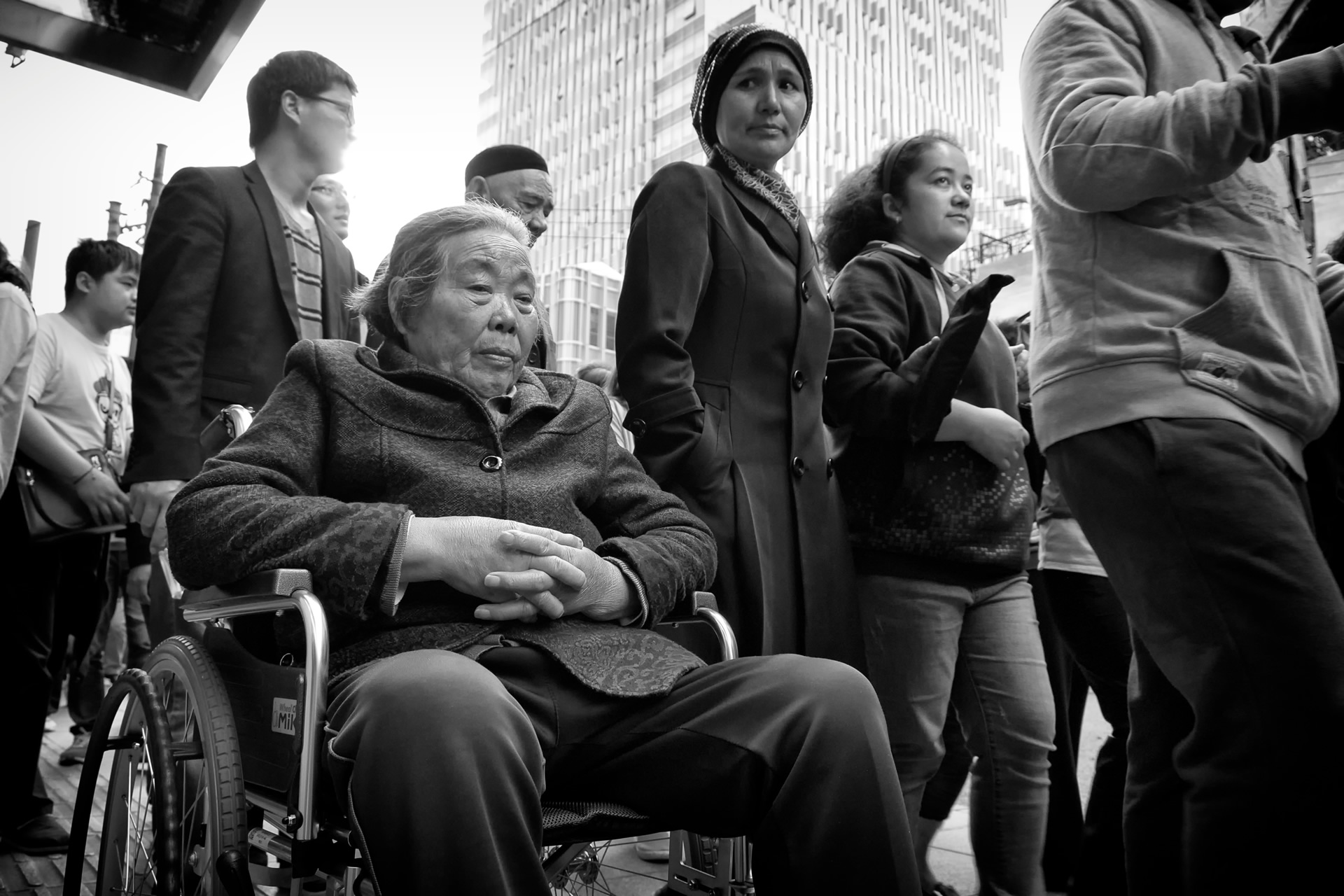 Print them, frame them, hang them.
A photo is not a photo if it's not printed. It remains an image; just a lonely file hidden away on your hard drive.
Hint: For those in Australia, I have found Fujifilm paper as used by Harvey Norman is the best for printing your street photos.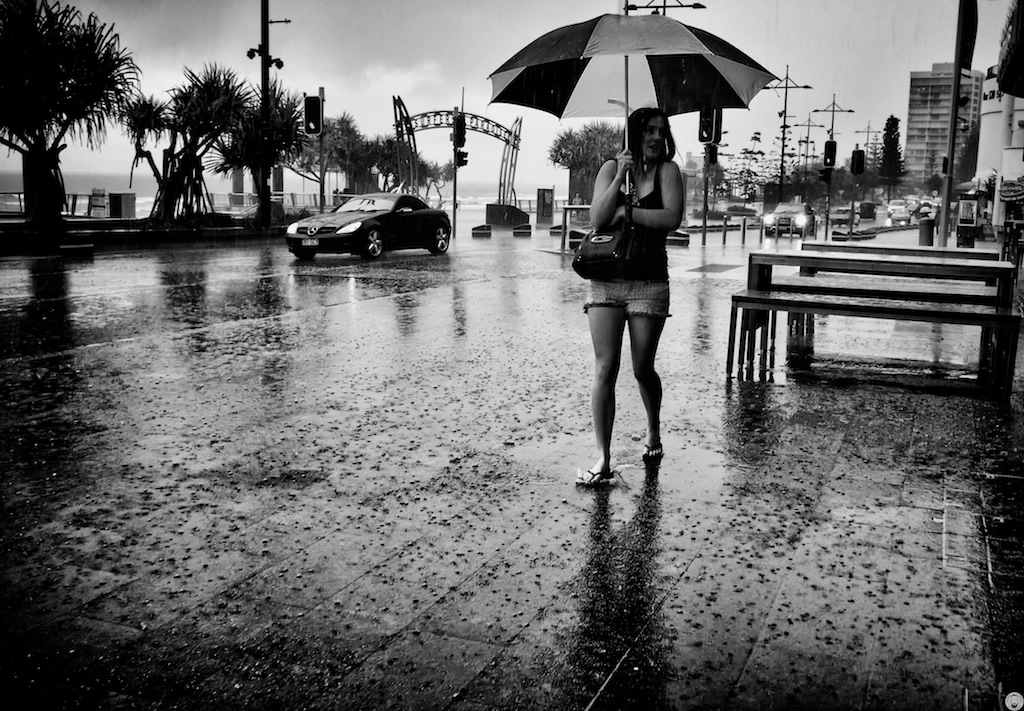 So there you have it, my top tips for street photography. I'm by no means an expert and I'm not about to be published by Magnum Photos, but I have come to a point where I can grab my camera, go out for a walk and take a photo without worrying about light, focusing and camera settings. Now you can too.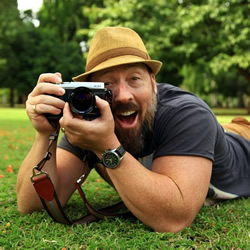 Posted By Nathan
Hi there! I'm Nathan Brayshaw, an adventure travel photographer and writer based on Queensland's Gold Coast in Australia. I've always had a deep love for nature and a yearning to explore the world, which has led me on thrilling expeditions to remote and exotic destinations.

As a photographer, I'm passionate about capturing the raw beauty of our planet, from breathtaking landscapes to awe-inspiring wildlife, and everything in between. My camera is my constant companion as I journey through dense jungles and summit towering peaks, always in search of the perfect shot that tells a story.

In addition to my photography, I'm also passionate about writing, as it allows me to share my experiences and insights with a wider audience. I believe that through my work, I can encourage others to step out of their comfort zones, explore the unknown, and embrace the thrill of adventure.

With my passion for exploration, my camera in hand, and my heart set on discovering the world's wonders, I'm constantly pushing the boundaries of adventure travel photography and writing. Join me on this incredible journey as we uncover the breathtaking beauty and diverse cultures that our planet has to offer.
Updated : 23rd July 2021 | Words : 1025 | Views : 3035 | Comments : 1
1 Comment
1)
Thank you, I am quite an amateur, appreciate, though, your fine insight. I am reading and taking notes, on better capture of outdoor scenery and
Objects. Thanks again.
PHONE : 5743339232
Posted By Bjk on Monday 20th March 2017 @ 10:25:27
Comments