If I read one more soppy blog post about how 'spiritual & moving' the Taj Mahal is, or see one more sun hat and flowing dress photo from the Taj on Instagram, I think I might just throw up.
I'm here to tell you that you have been fooled...hoodwinked...mesmerised by a smoke and mirrors tale of love and devotion. I've seen it from afar, but I didn't go in. No desire to. Read on to find out why I think something other than the Taj Mahal should be on your India 'to do' list.
But first, a disclaimer: I love India. A lot. I would move there tomorrow given the chance. Just not to Agra, the angriest city on the sub-continent. Don't go there. It's no fun.
Agra is a very angry city.
Agra has nothing to offer the adventure traveller, or any traveller for that matter. It is a dirty, angry city. It relies on tourists coming to see the Taj. Hoteliers, Tuk-Tuk drivers and shop owners must work really hard during the high season to fleece the tourists of every dollar possible.
Once you have seen the Taj, it's time to go. Read any travel itinerary for the Golden Triangle (that's Delhi, Agra & Jaipur) and you will see that Agra is a hit and run stop. It is ranked fourth in the world of all cites for the worst air quality. And the Yamuna River, on which the Taj sits, is one of the most polluted rivers in the world. It stinks. A lot.
2. Millions of dollars in profit do not go back to care and restoration.
The Taj Mahal averages around $15million (Australian dollars) each year. Meanwhile historians, archeologists, social activists and political opponents have been crying out for some of that money to go back into the cleaning and restoration of the site. You see, the relentless barragae of pollution is having a massive impact on the ancient building. The color of the Taj Mahal has changed over the years from white to first yellow and now brownish and greenish in color. And the bacteria from the polluted Yamuna River are also a threat to the monument, according to experts. Swarms of bugs are breeding in the stagnant water and infesting the marble walls of the monument, resulting in greenish black patches in several places of the intricate floral inlay works.
3. It's a symbol of greed and power, not love and devotion.
The ruthless Mughal leader Shah Jahan is said to have built it to honour Mumtaz Mahal, his 3rd (and most favourite) wife who died while giving birth to their 14th child...that's the most popular version.
It is rumoured that Mumtaz had grand political aspirations of her own that could threaten Shah's rule, so murdered her to protect his empire.
There is also evidence the Taj was built as a grand display of wealth and political power, to stand as a warning to all those that would challenge Shah and his iron-fisted rule.
And if these three reasons aren't enough to turn you off, then cast your eyes over the following photos. The grounds surrounding the Taj Mahal are filthy, full of litter and human excrement. Quite obviously tourists are supposed to spend their money at the Taj and bugger off, not take themselves on a 'behind the scenes' tour.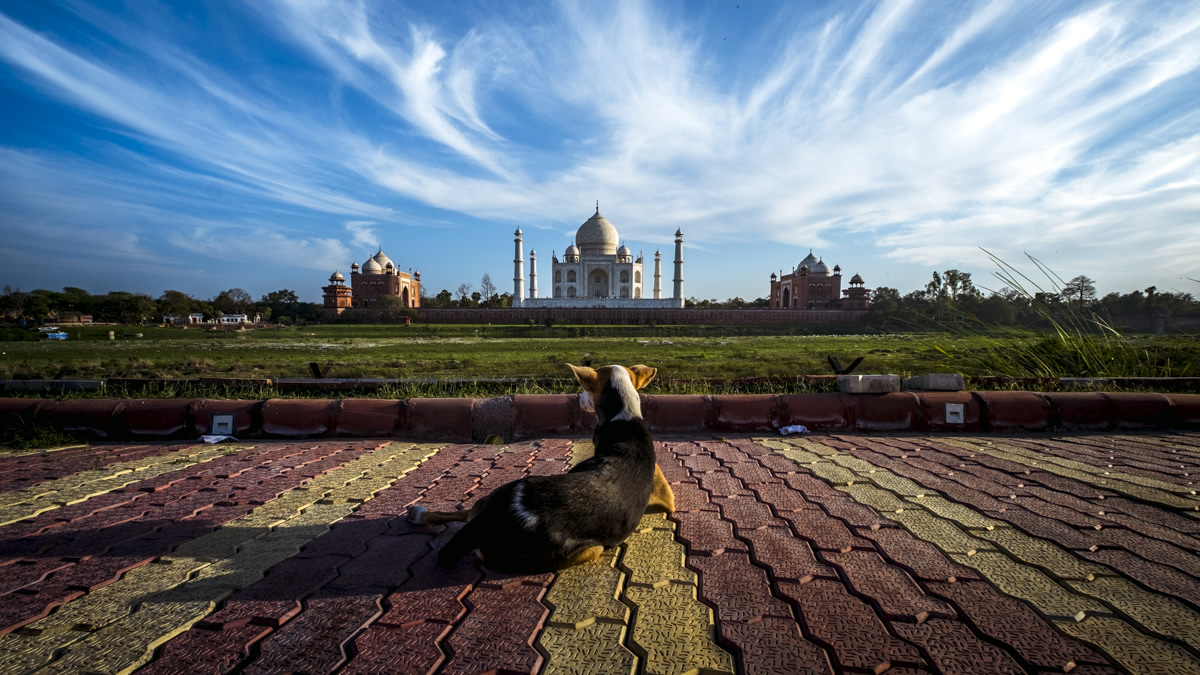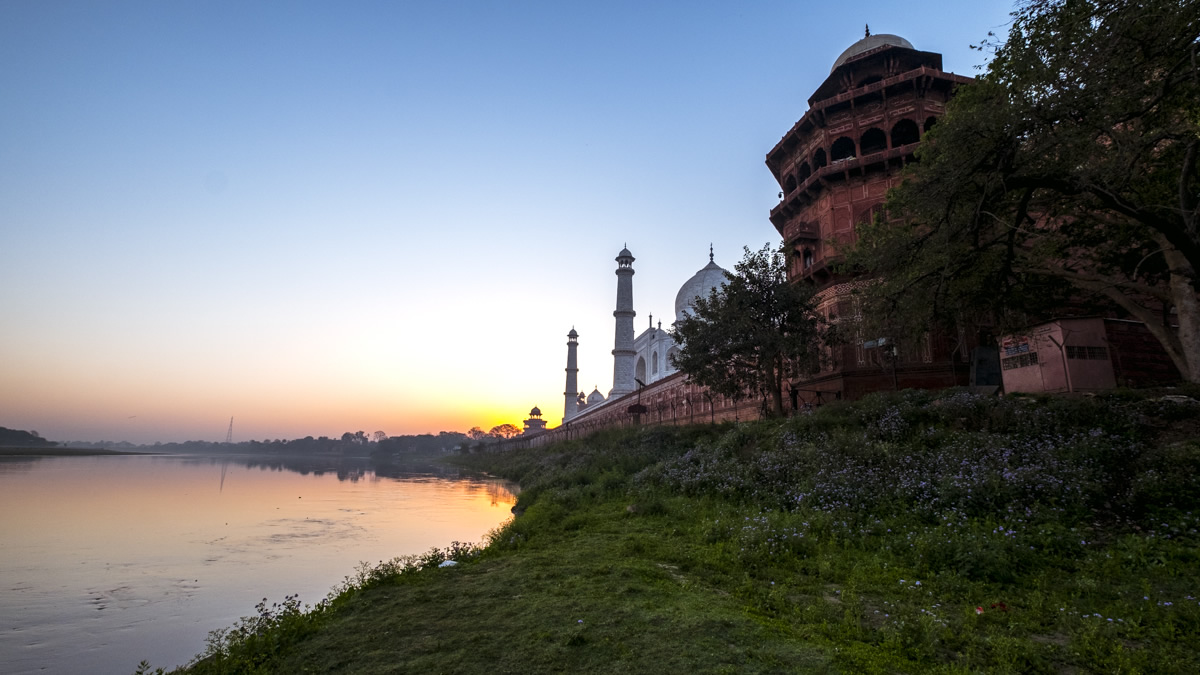 Sunrise over the Taj & Yamuna River.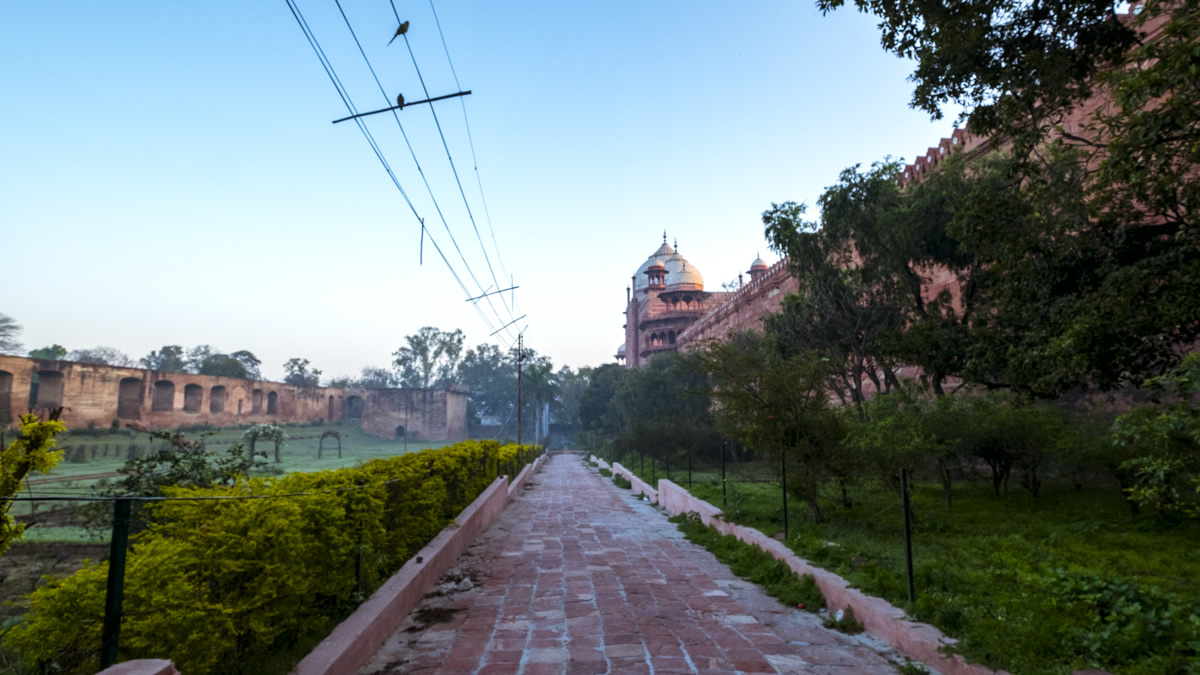 Disrepair - the grounds right outside the Taj.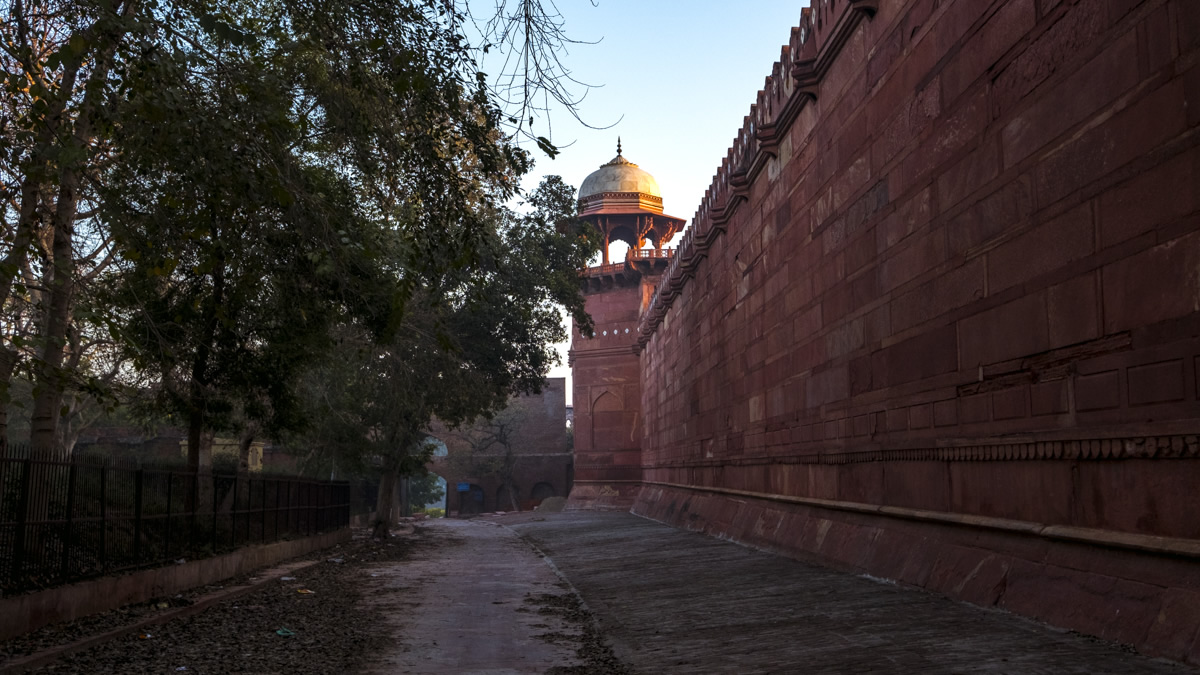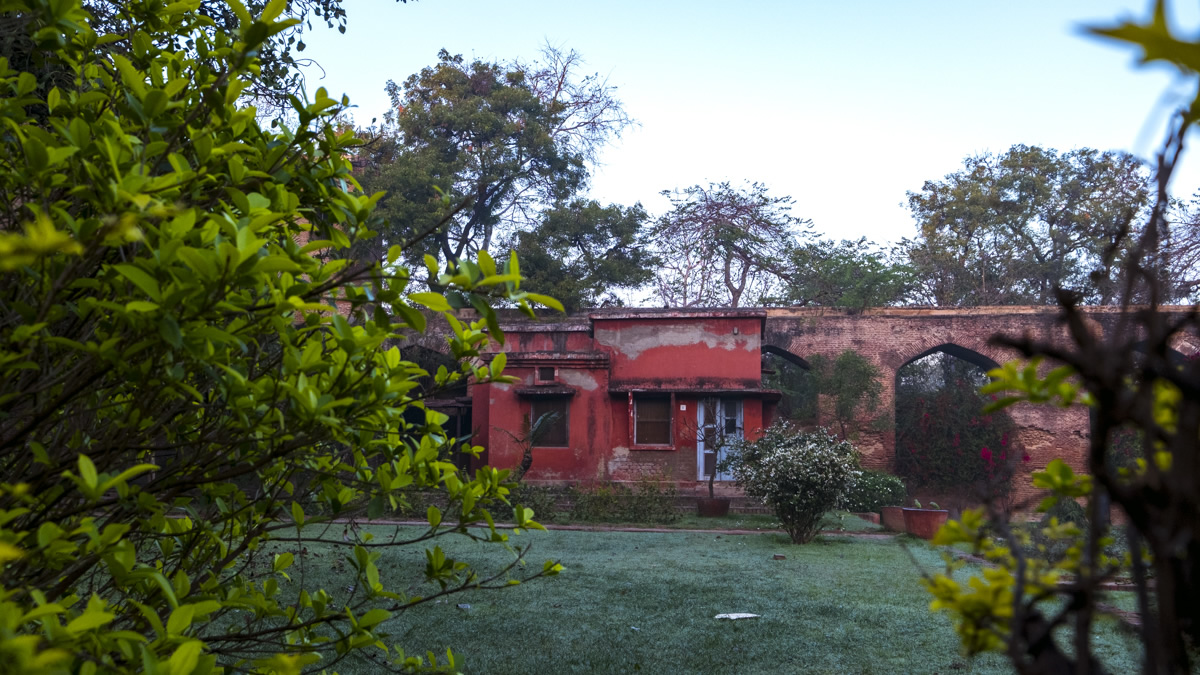 OK, this little house was a bit cute. I don't know who's it was. There are no signs.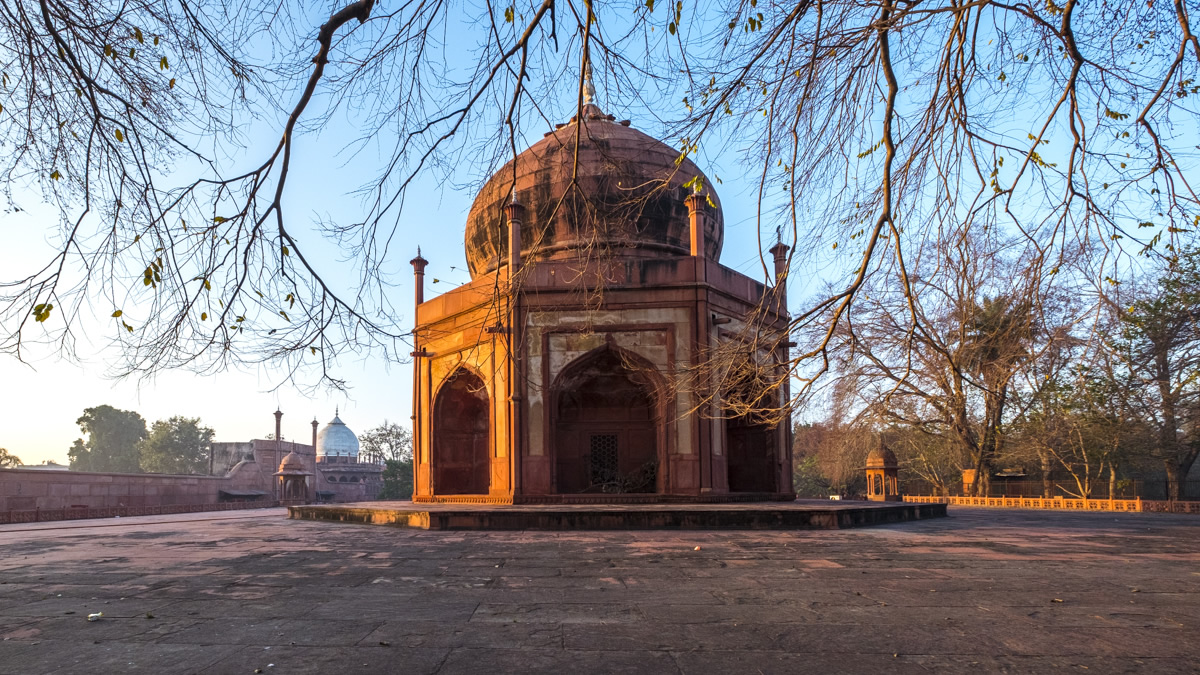 More nothing-ness. Very cool old building...again no idea what or why.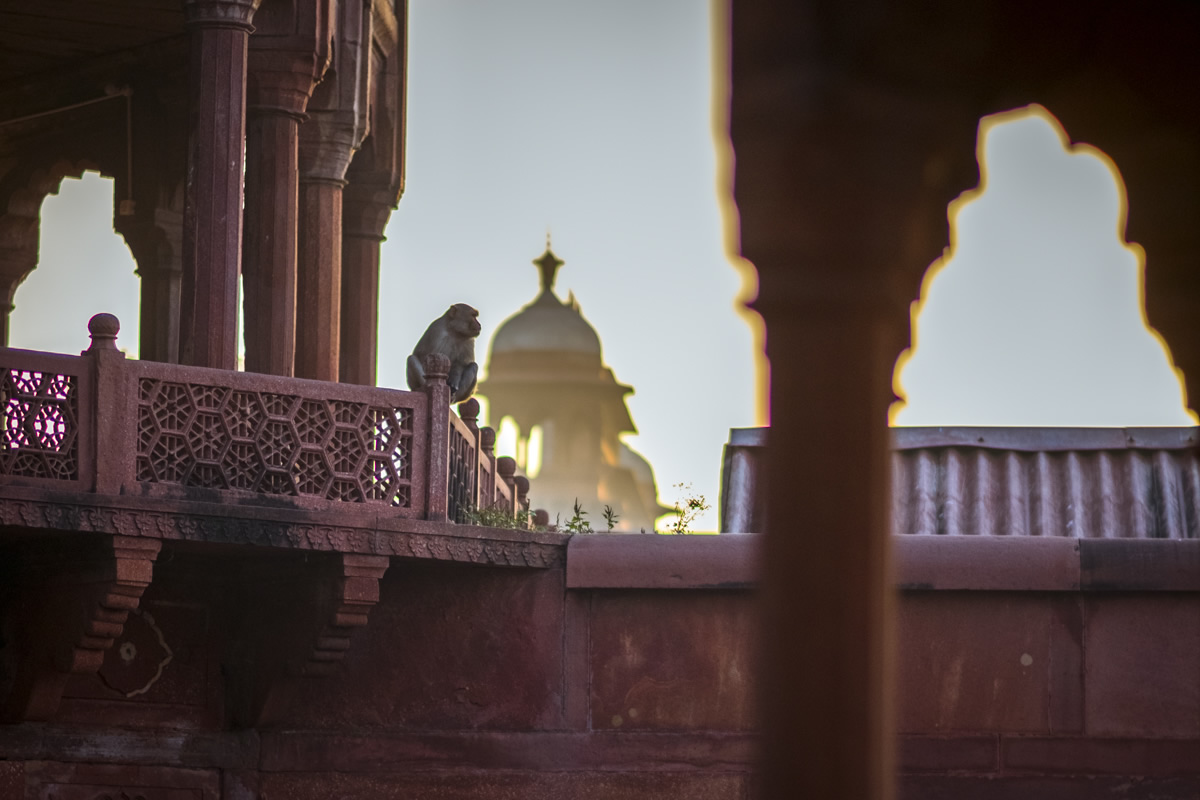 This angy guy was there. I was a long way away with a zoom lens. He still spotted me and angrily barred his teeth at me!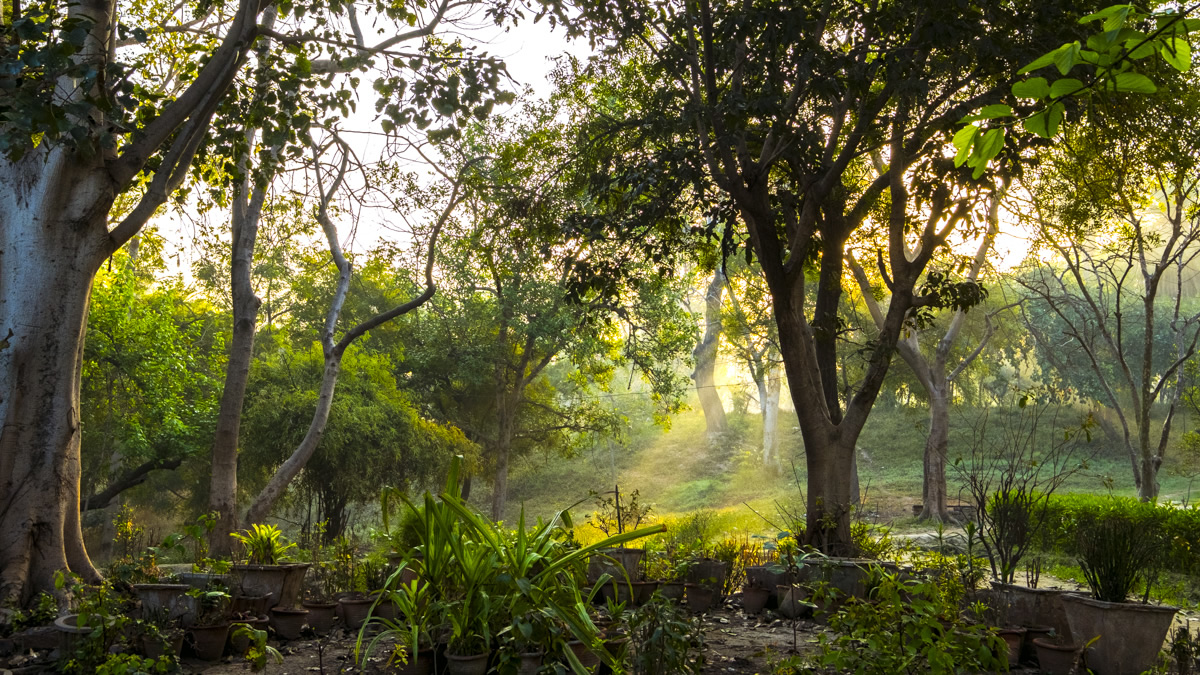 Just a short, five minute walk from the entry gates, you'll find yourself in some sort of green space.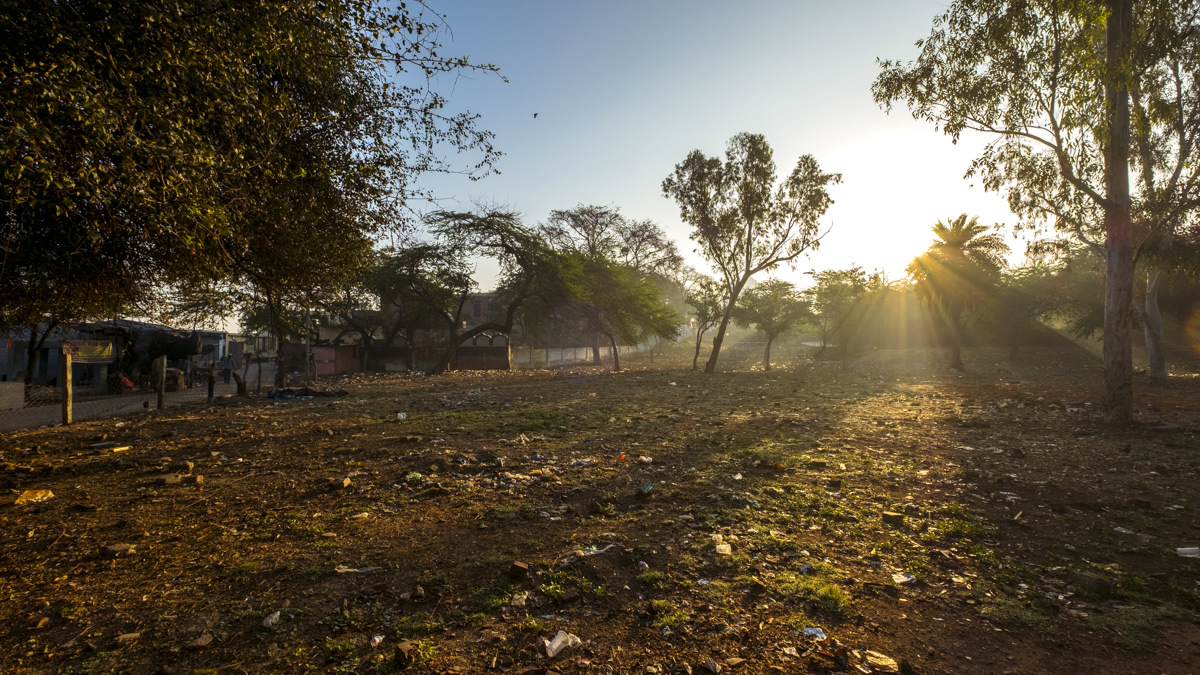 Just 10 minutes from the Taj, things turn most foul. I could smell the rubbish before I saw it...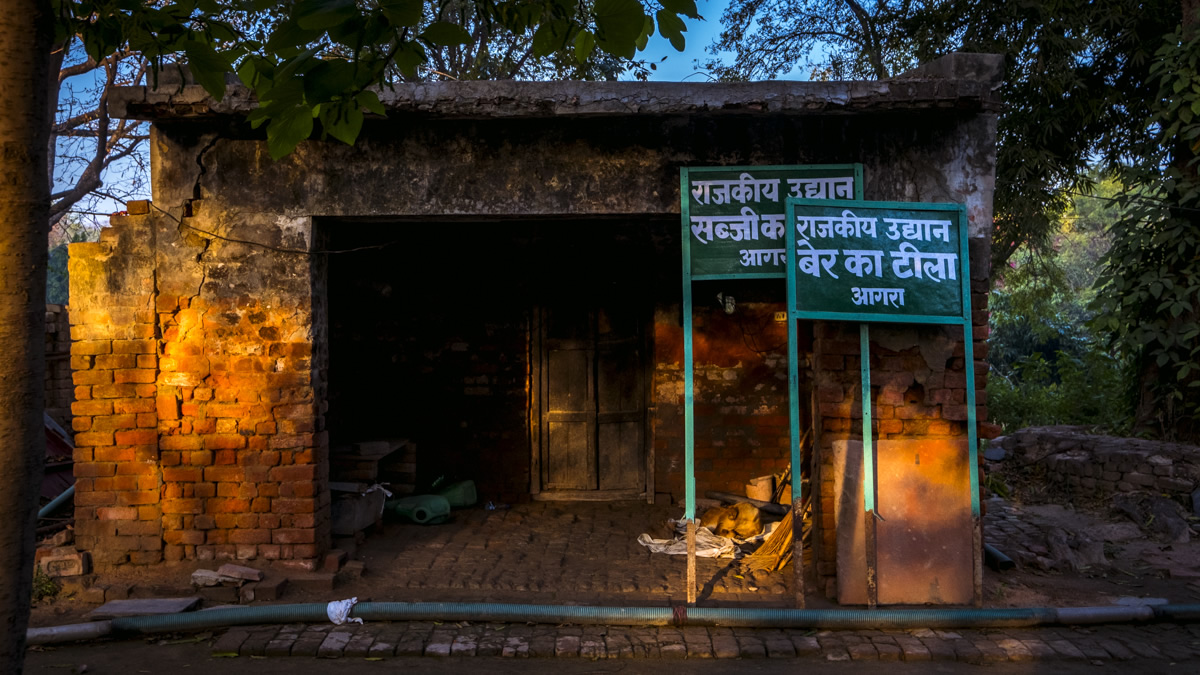 Abandoned....there was pooh (people pooh) in the shadows.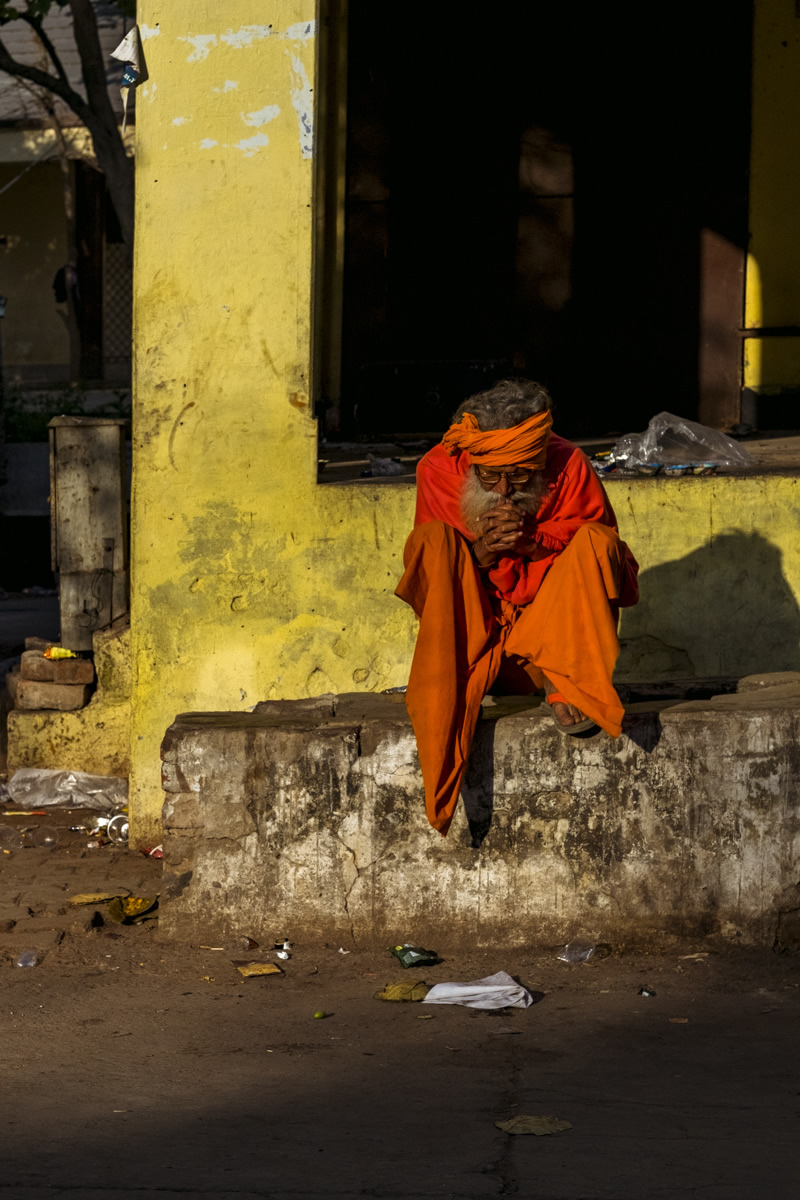 Wishing he was in Varanasi, or Kerala...anywhere but Agra.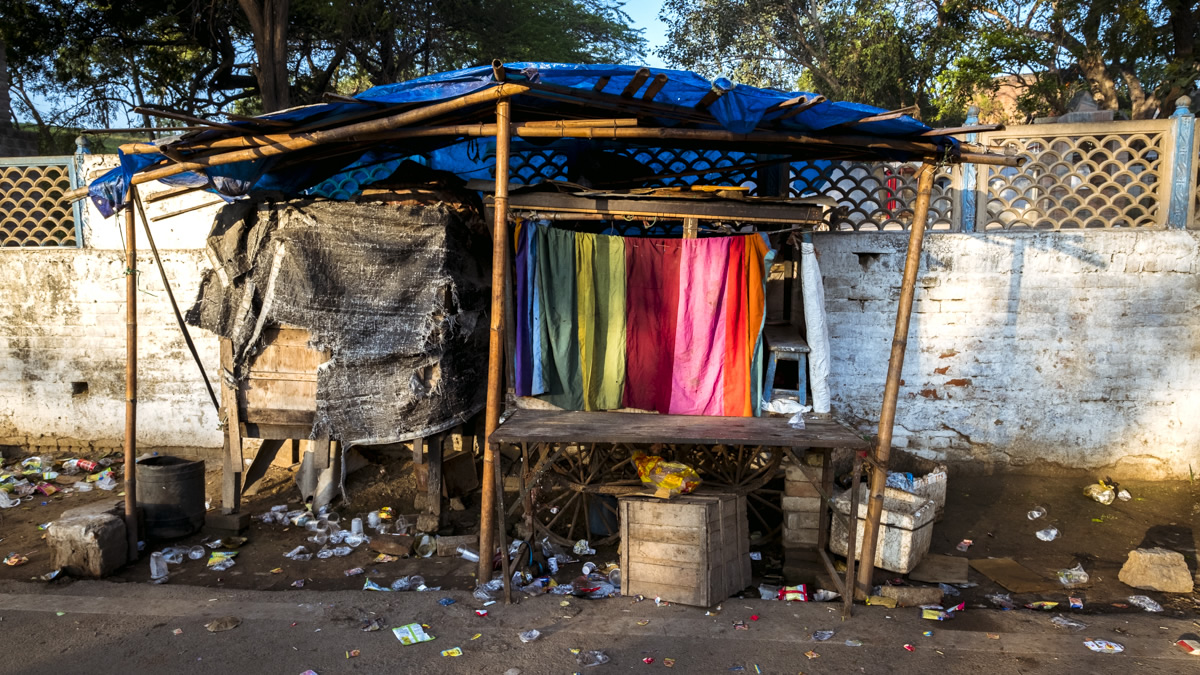 Remember, I'm only 10 minutes walk from the gates to one of the Eight Wonders of The World!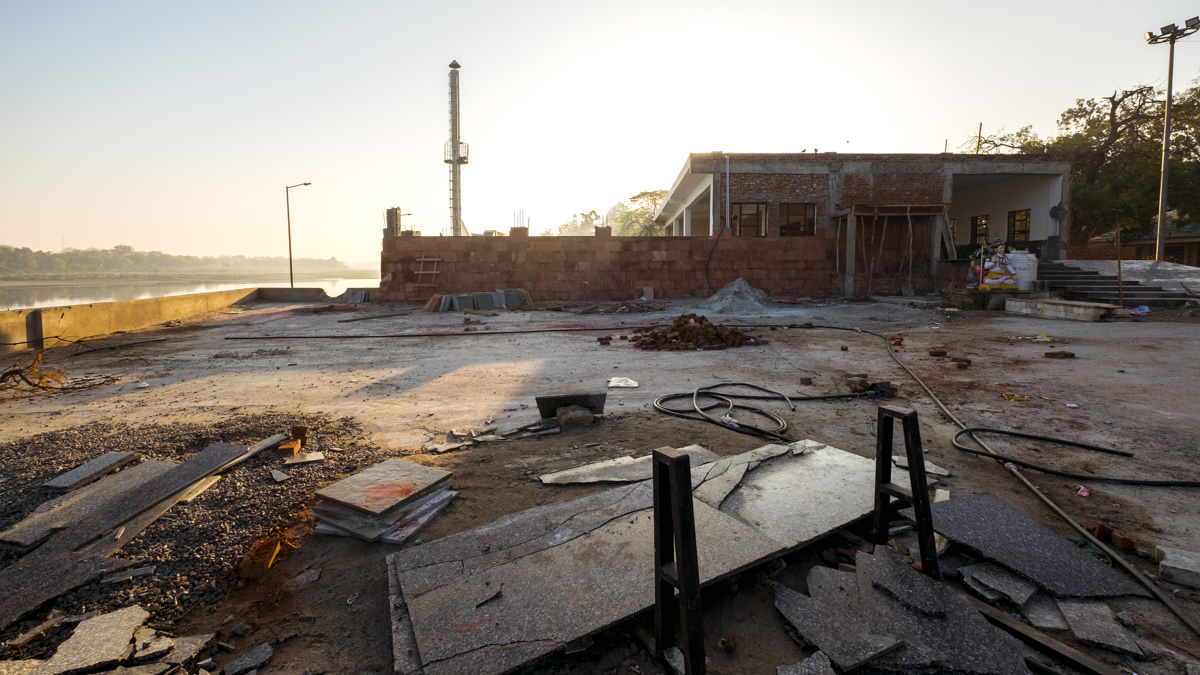 Someone had grand plans to build something grand. That was some time ago by the looks of this...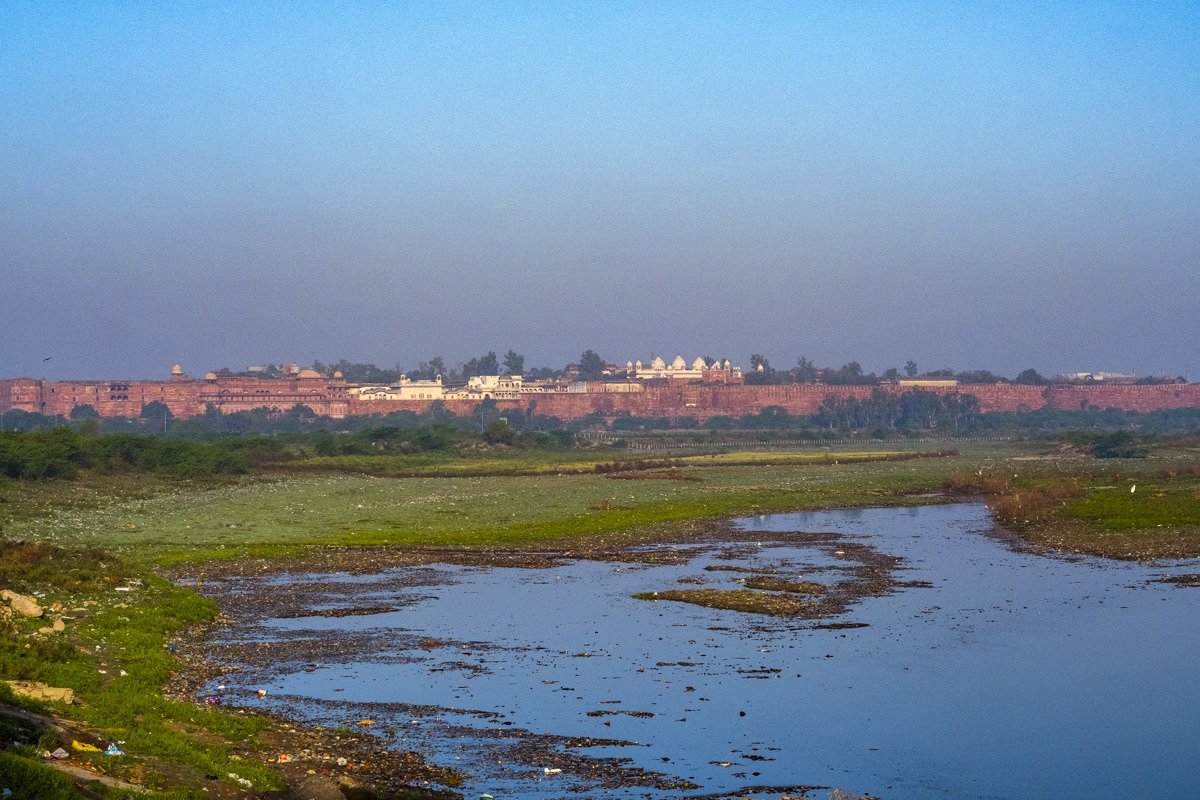 That's Agra Fort cloaked in a blanket of pollution. In the foreground is the dying Yamuna River, with tonnes of rubbish strewn along it's banks.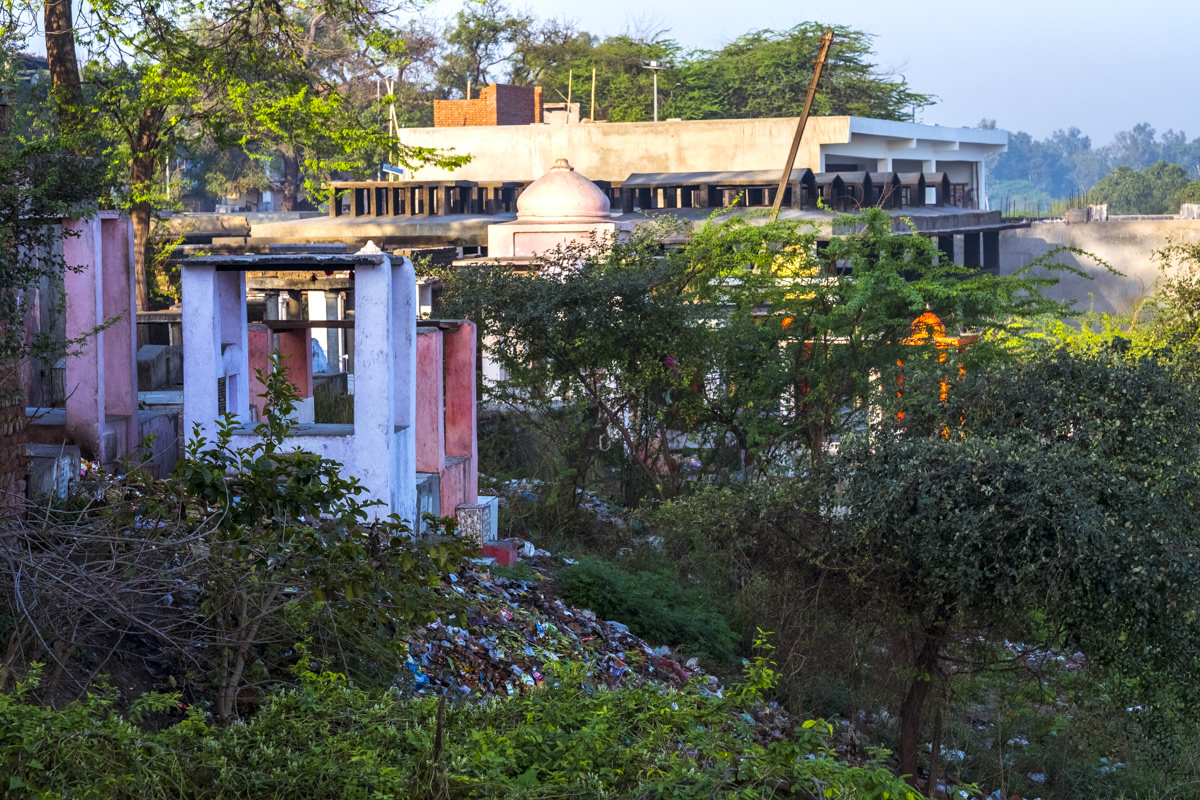 Prachin Bhairo Temple in the foreground with Tajganj Cremation Centre behind. And a massive pile of rubbish just waiting for the wet season and to be swept into the river. The area also doubles as a place for homeless alchoholics to sleep.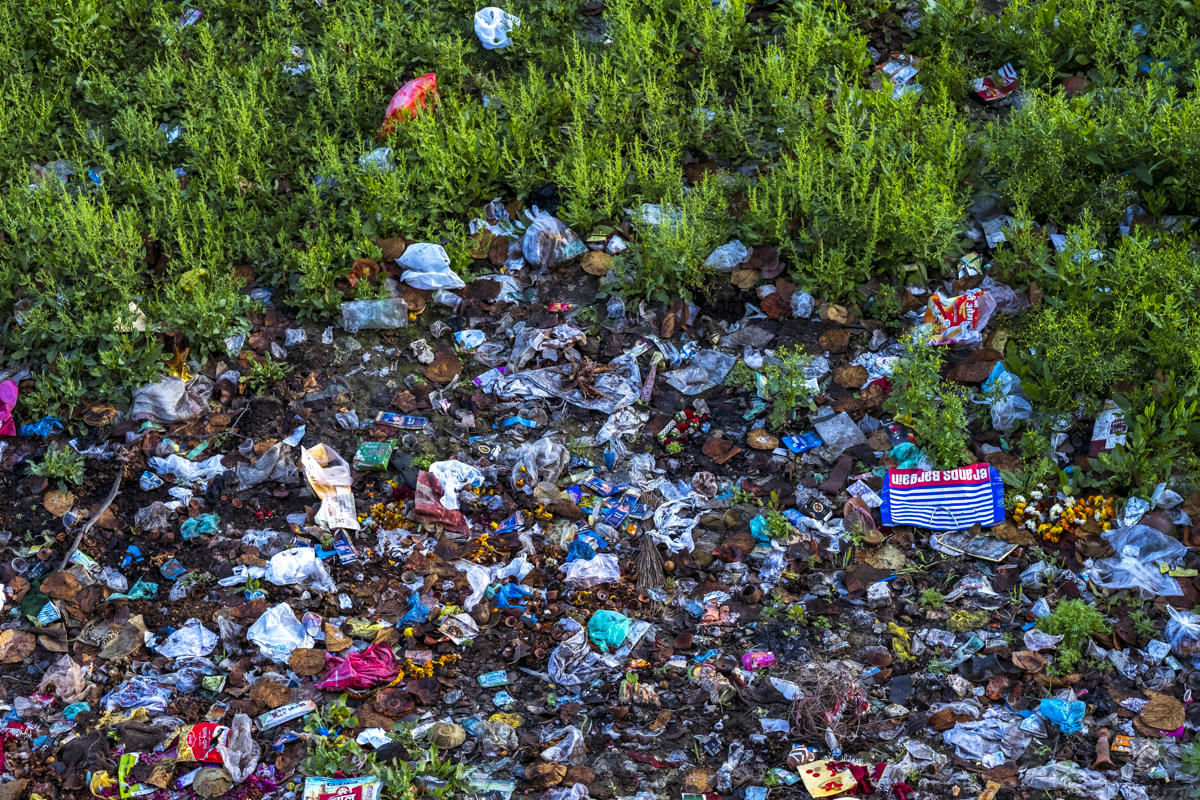 Dear Agra, this is why you can't have nice things!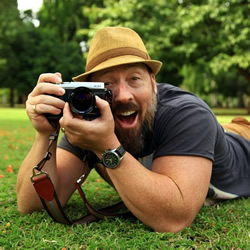 Posted By Nathan
As a government employee by day my job is to work within strict parameters and think 'inside the square'. Photography is in stark contrast to this, requiring patience and creativity, something I have had to learn. A (very) late bloomer in the field of photography I envied the ease at which my wife could compose a photo; yet she struggled with camera settings, so I took over in order to document our travel adventures. Four years on I can't believe people actually like my photos.
Updated : 24th August 2021 | Words : 810 | Views : 2266
Comments