Sometimes you come across something that you consider a 'once in a lifetime' adventure. Once it's done you know your were lucky and fortunate that you had the chance to do it. But sometimes, very rarely even, you get the opportunity to do it again. That was the case with me and Pennicott Wilderness Journeys boat tours in Tasmania and experiencing their Bruny Island and Tasman Island Cruises. If you're looking for a thrilling adventure and breathtaking scenery, then a boat tour with Pennicott Wilderness Journeys is a must-do. Their Southern Ocean boat tours take you on a journey through the pristine waters of Tasmania's rugged coastline, offering unparalleled views of stunning landscapes and unique wildlife.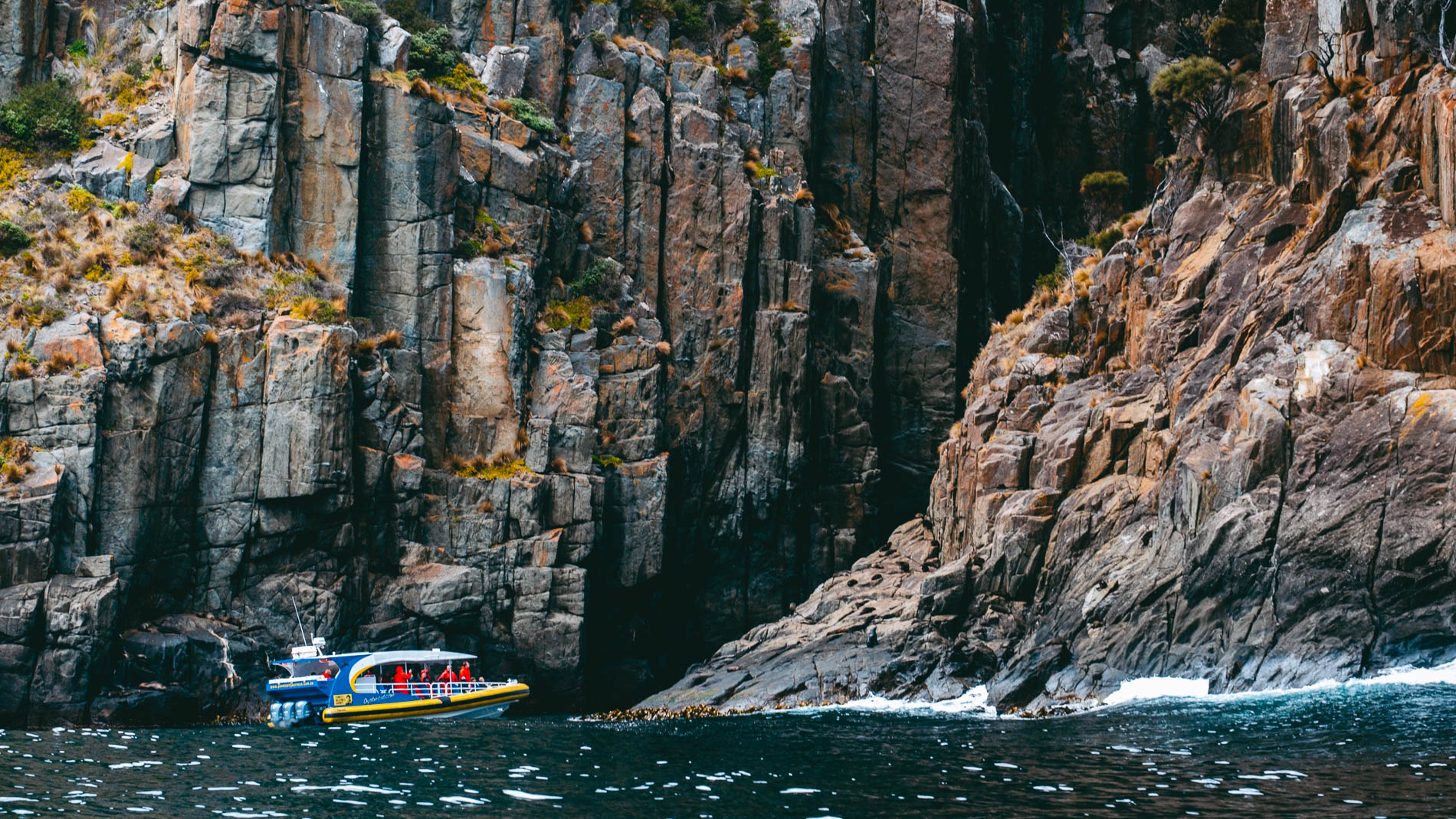 One of the most popular boat tours offered by Pennicott Wilderness Journeys is their Bruny Island Cruise. This three-hour adventure takes you on a journey around the southern end of Bruny Island, where you'll be able to witness the towering sea cliffs that rise up to 300 meters above the ocean. These impressive cliffs are home to a variety of seabirds, including the majestic albatross and the cute little penguins.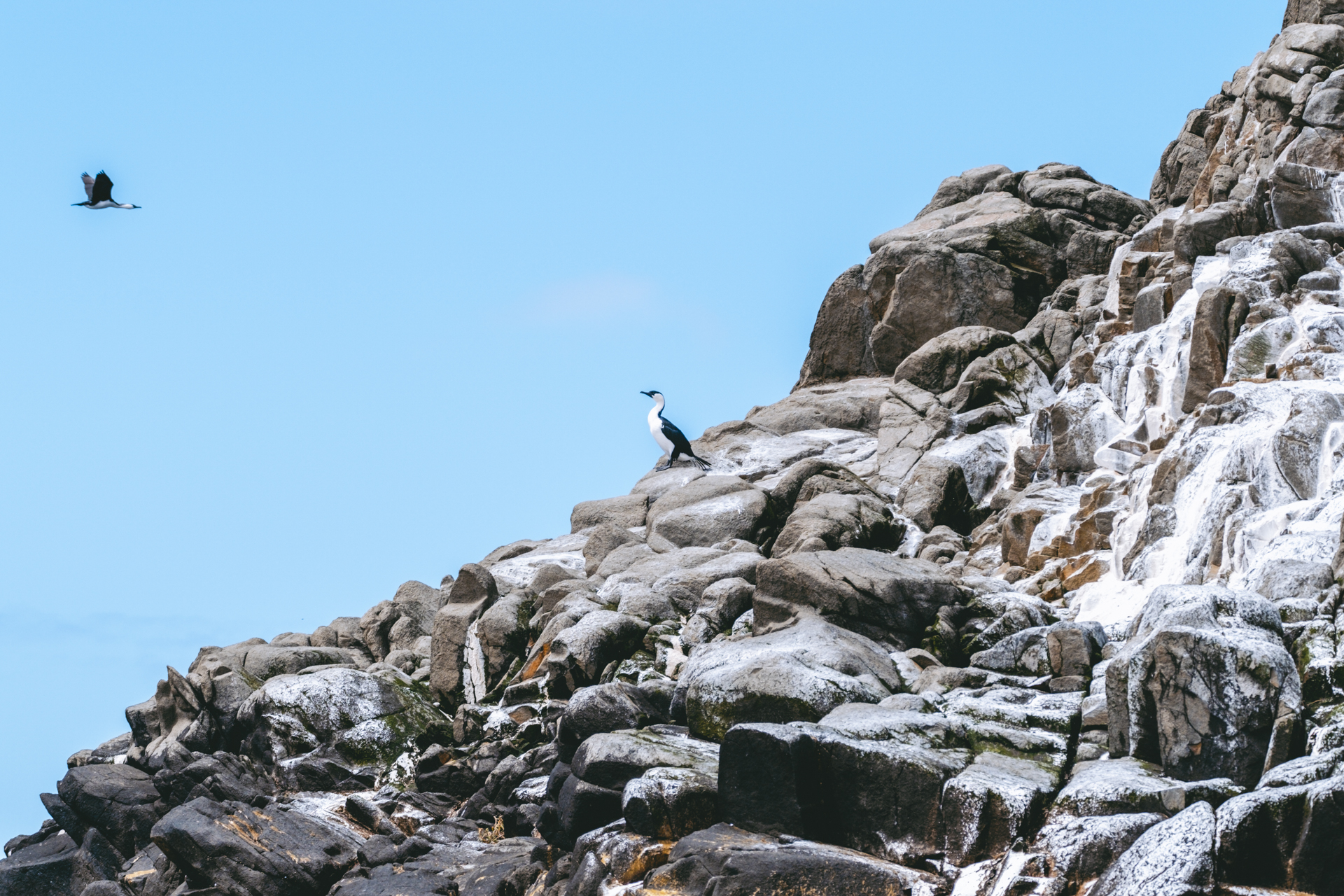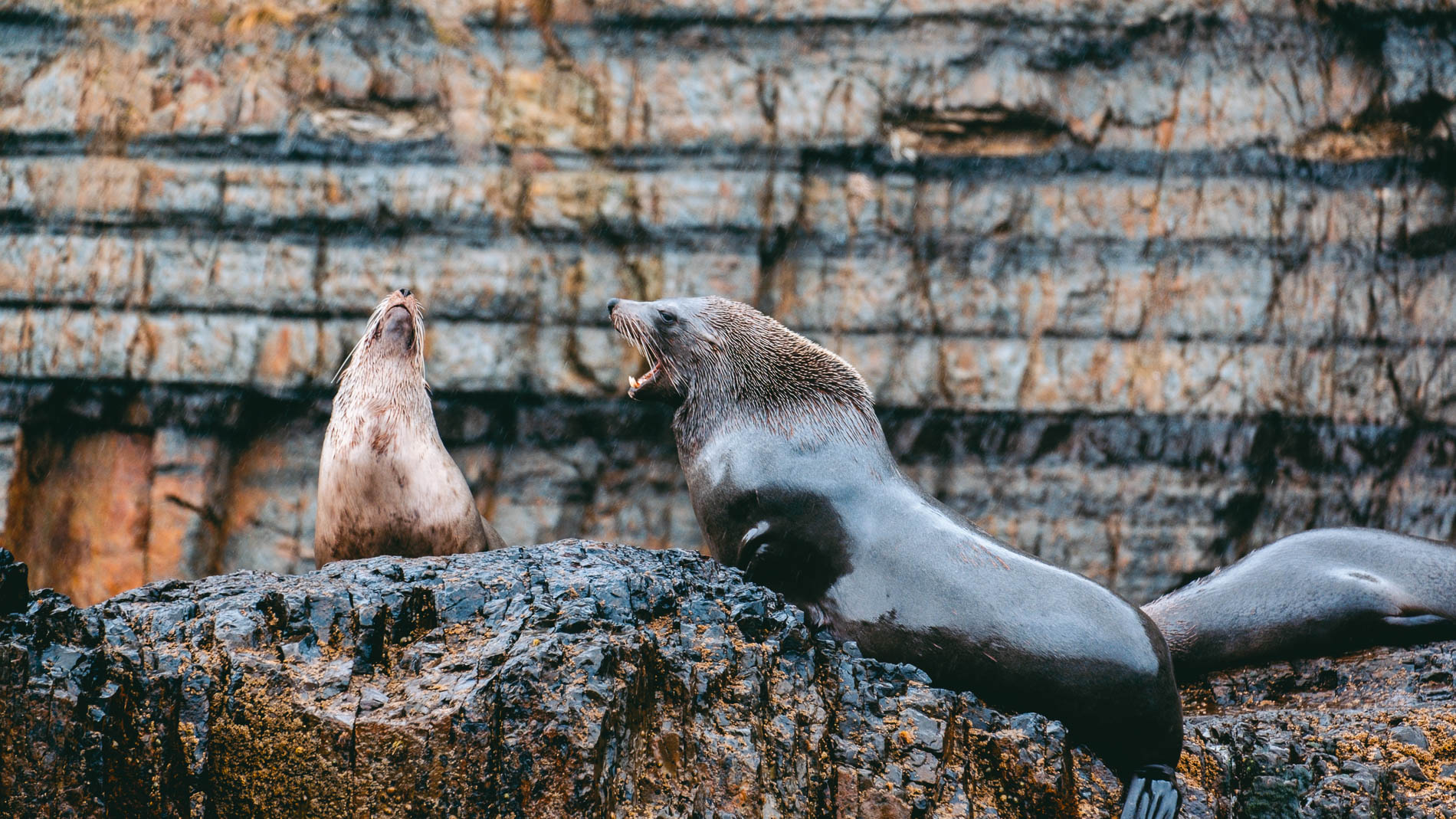 The Bruny Island Cruise also takes you through the rugged coastline of the Tasman National Park, where you'll be able to see a variety of unique rock formations and sea caves. Keep an eye out for the playful seals that often bask in the sun on the rocks or swim alongside the boat. The tour also includes a stop at a secluded beach where you can take a walk, collect shells, and relax while taking in the stunning views.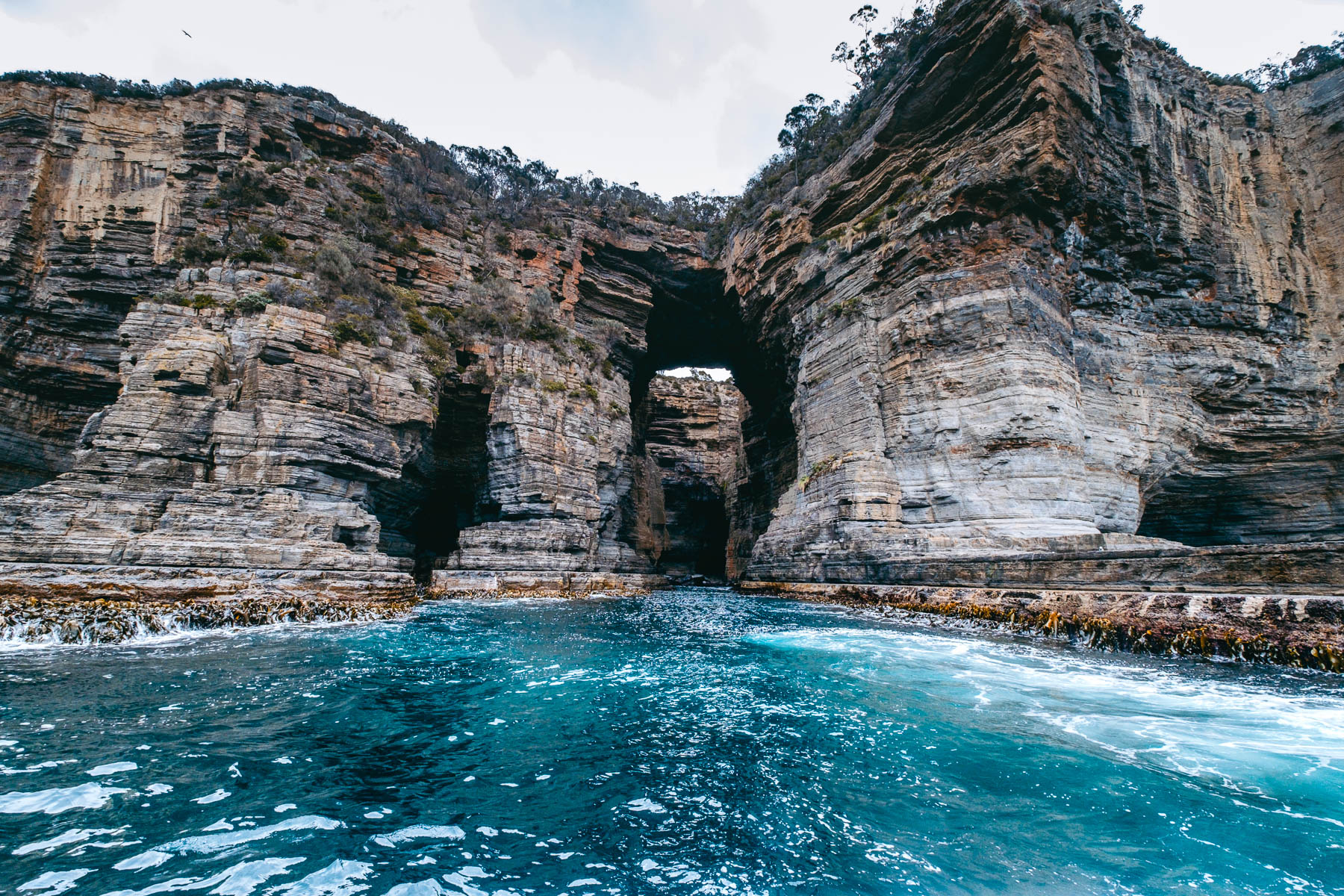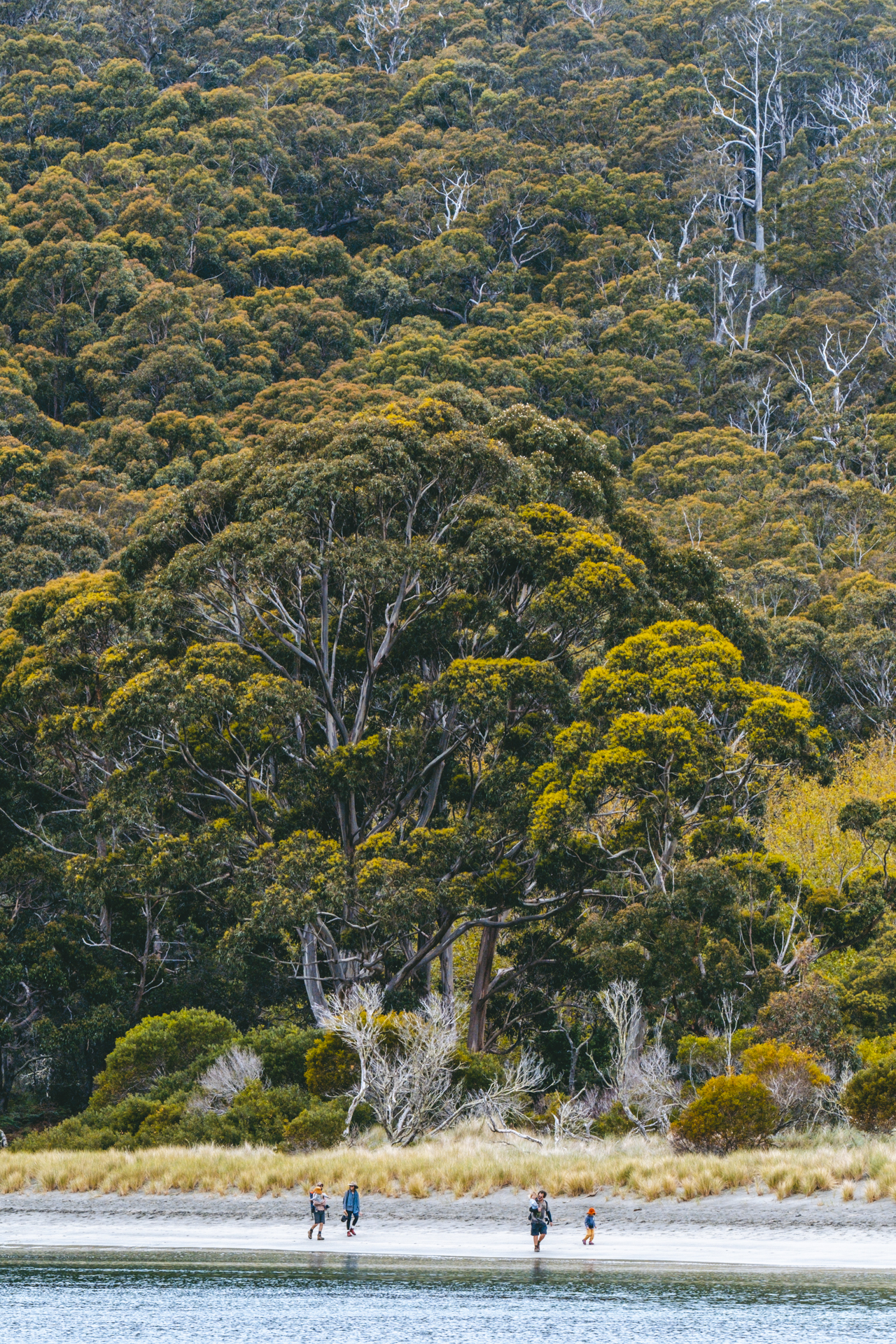 If you're interested in exploring more of the Tasmanian coastline, then the Tasman Island Cruise is the perfect tour for you. This is another three-hour thrillig boat ride that takes you on a journey along the towering cliffs and sea stacks of the Tasman Peninsula, where you'll be able to see the iconic Tasman Island Lighthouse. The lighthouse has been guiding ships through these treacherous waters for over a century and is a testament to the incredible engineering of the time.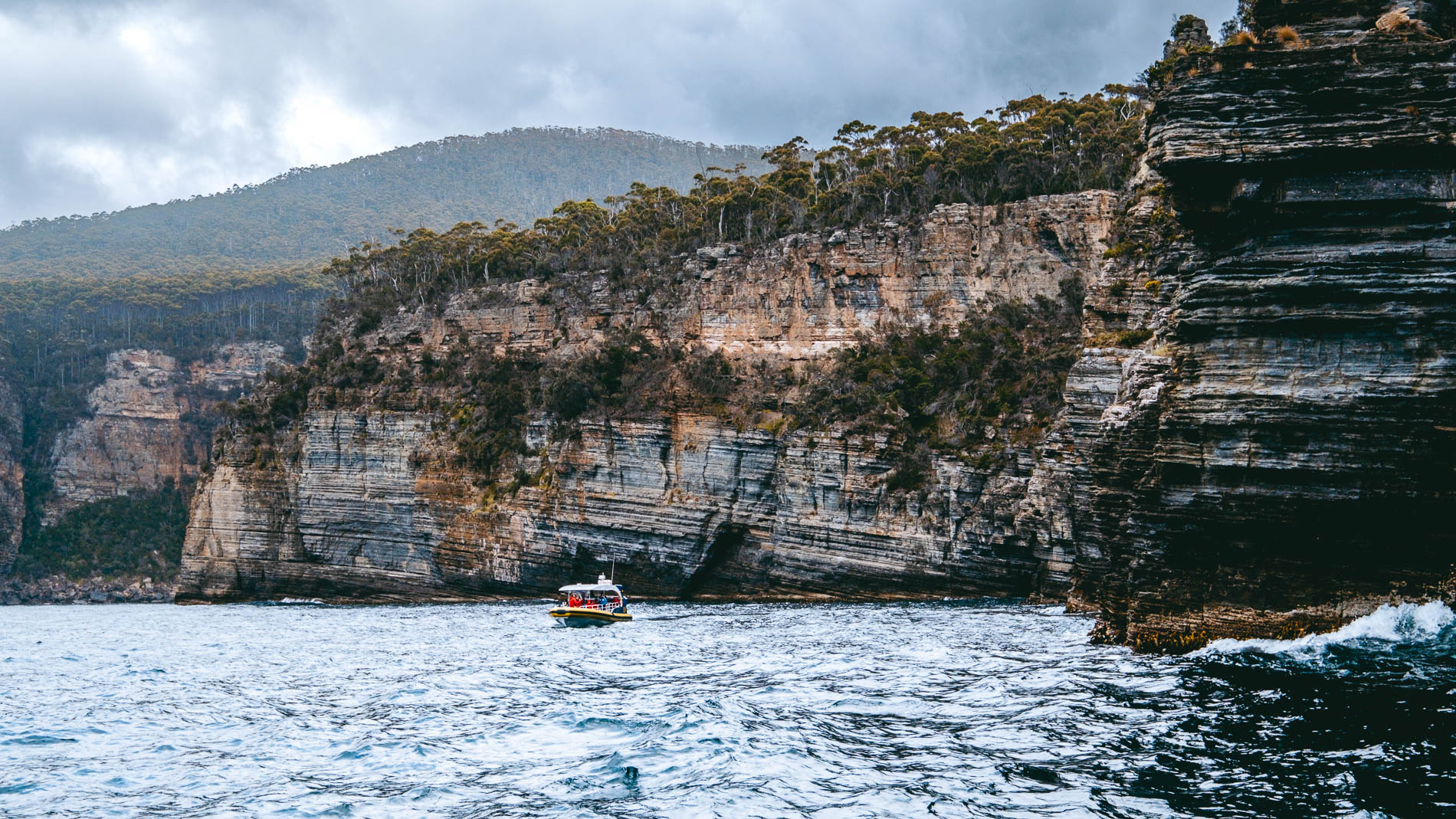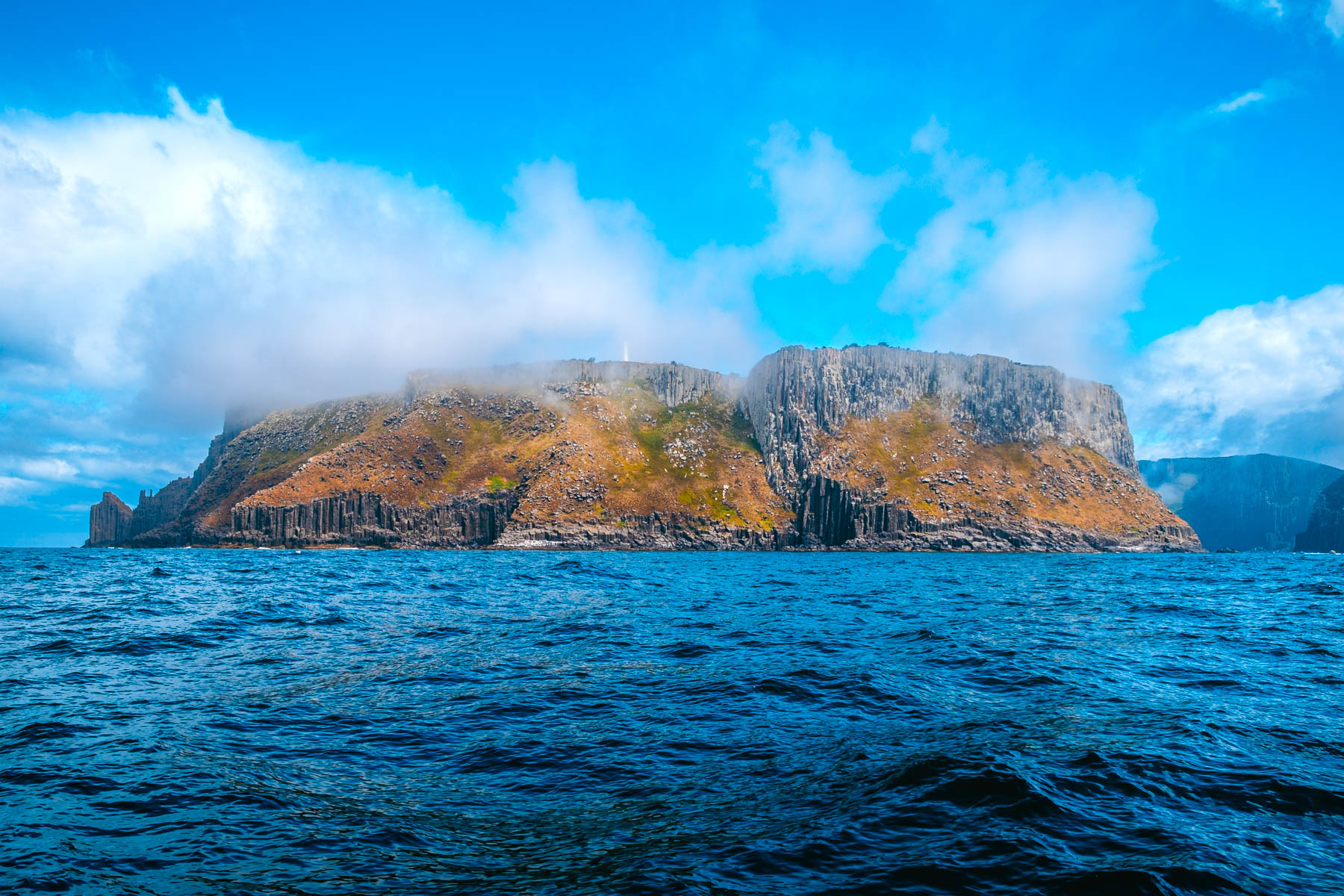 Along the way, you'll also be able to witness the stunning rock formations and sea caves that line the coast. Keep an eye out for the playful dolphins that often swim alongside the boat and the majestic whales that migrate through these waters during the winter months.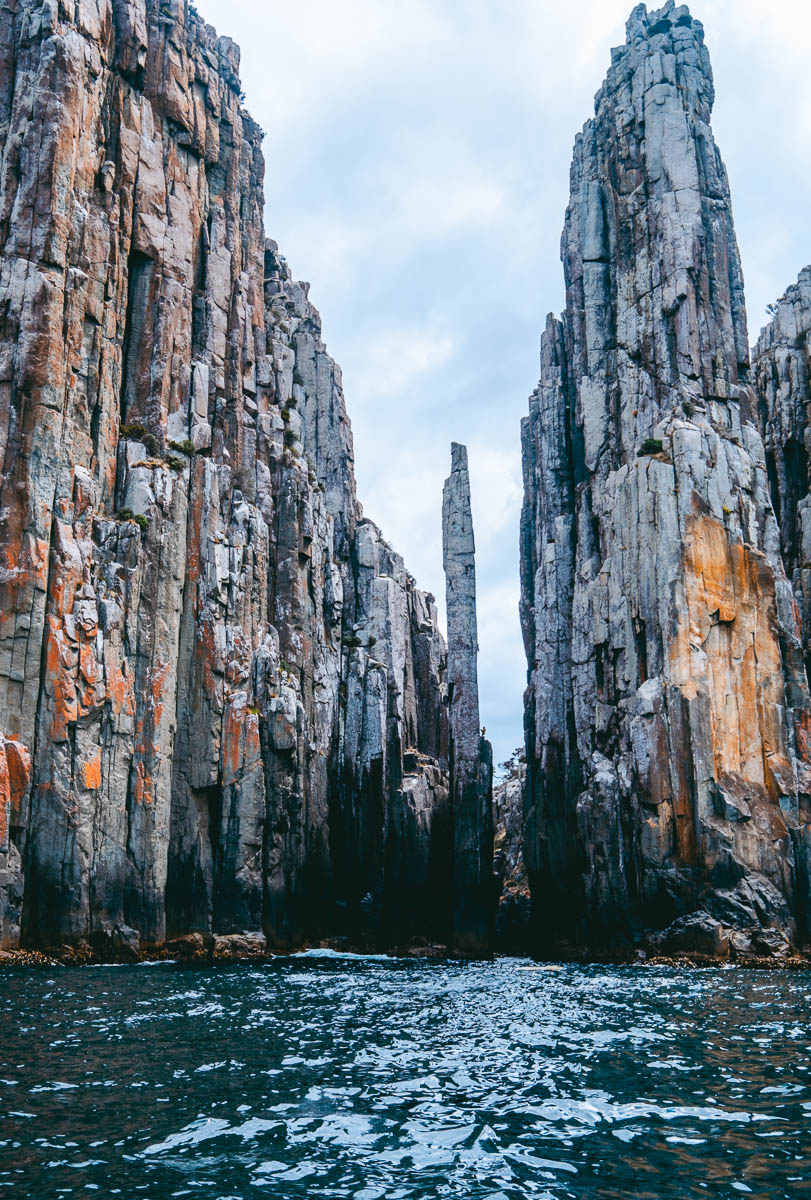 But it's not just about the sights - the journey itself is an adventure. Hold on tight as your expert skipper navigates through the choppy waters and takes you on an unforgettable ride. You'll feel the wind in your hair and the adrenaline pumping as you speed past cliffs and explore hidden sea caves. A few words of advice though…make sure you dress warmly for the cruise - a warm, windproof jacket, a scarf, beanie and gloves are highly recommended. Pennicott Wilderness Journeys also give you a big, red, waterproof storm-jacket to go over the top - don't be fooled, you definitely need this too! As a general rule, the temperature on the water can be 10 degrees colder than land temperature.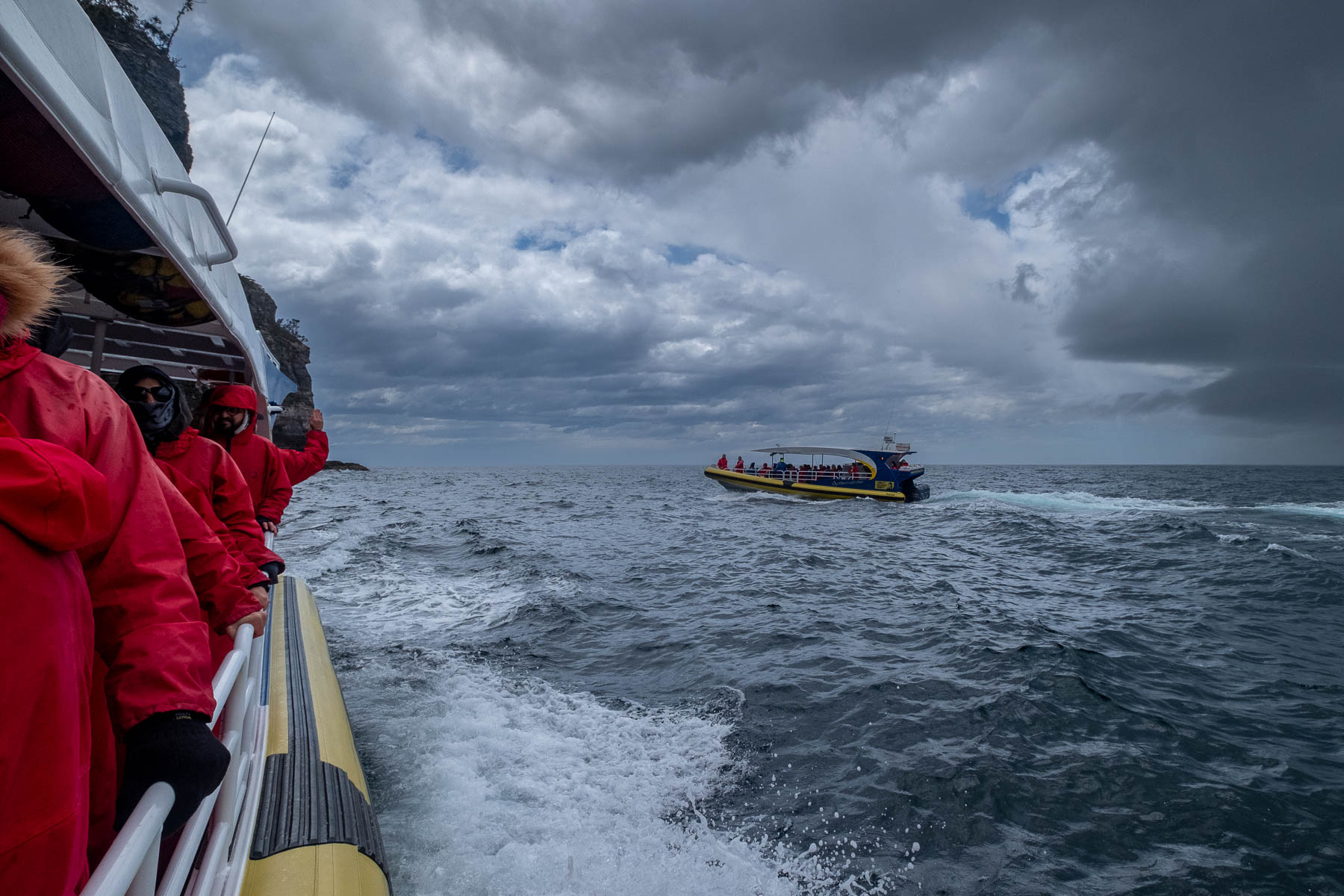 If you're looking for a more immersive experience, then Pennicott Wilderness Journeys offer the Tasman Island Overnight Adventure. This two-day adventure takes you on a journey through the pristine waters of the Tasman Peninsula, where you'll be able to witness some of the most stunning scenery and unique wildlife in the world. During the tour, you'll be able to explore sea caves, hike along the rugged coastline, and kayak through the crystal-clear waters. You'll also be able to camp on a secluded beach and watch the sunset over the ocean while enjoying a delicious meal cooked by your guides. This is definitely top of my list on my next trip to Tasmania.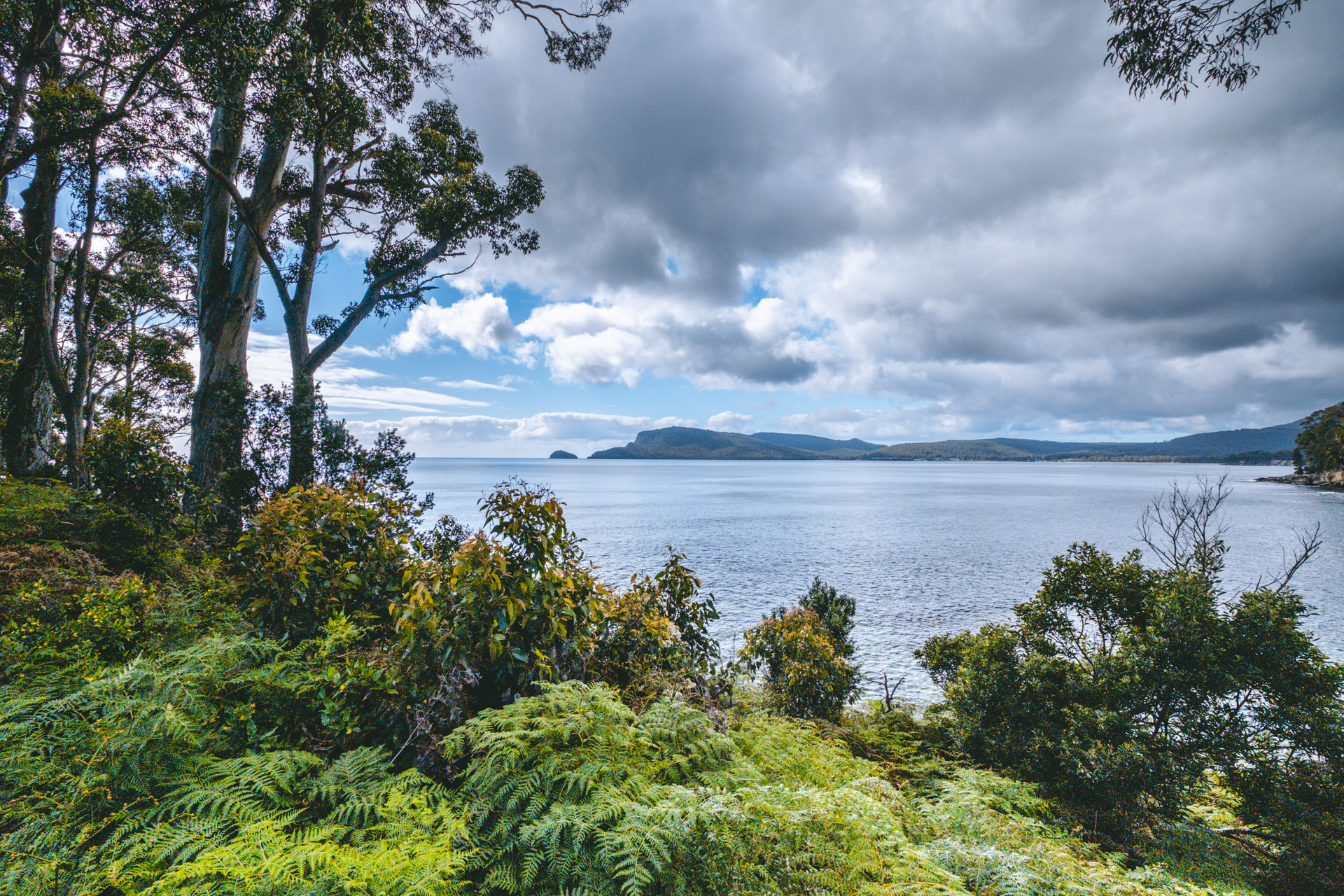 Whether you're interested in exploring the rugged coastline of Tasmania, witnessing unique wildlife, or simply taking in the stunning scenery, a boat tour with Pennicott Wilderness Journeys is an unforgettable experience. So why not book your tour today and experience the thrill and beauty of Tasmania's Southern Ocean for yourself?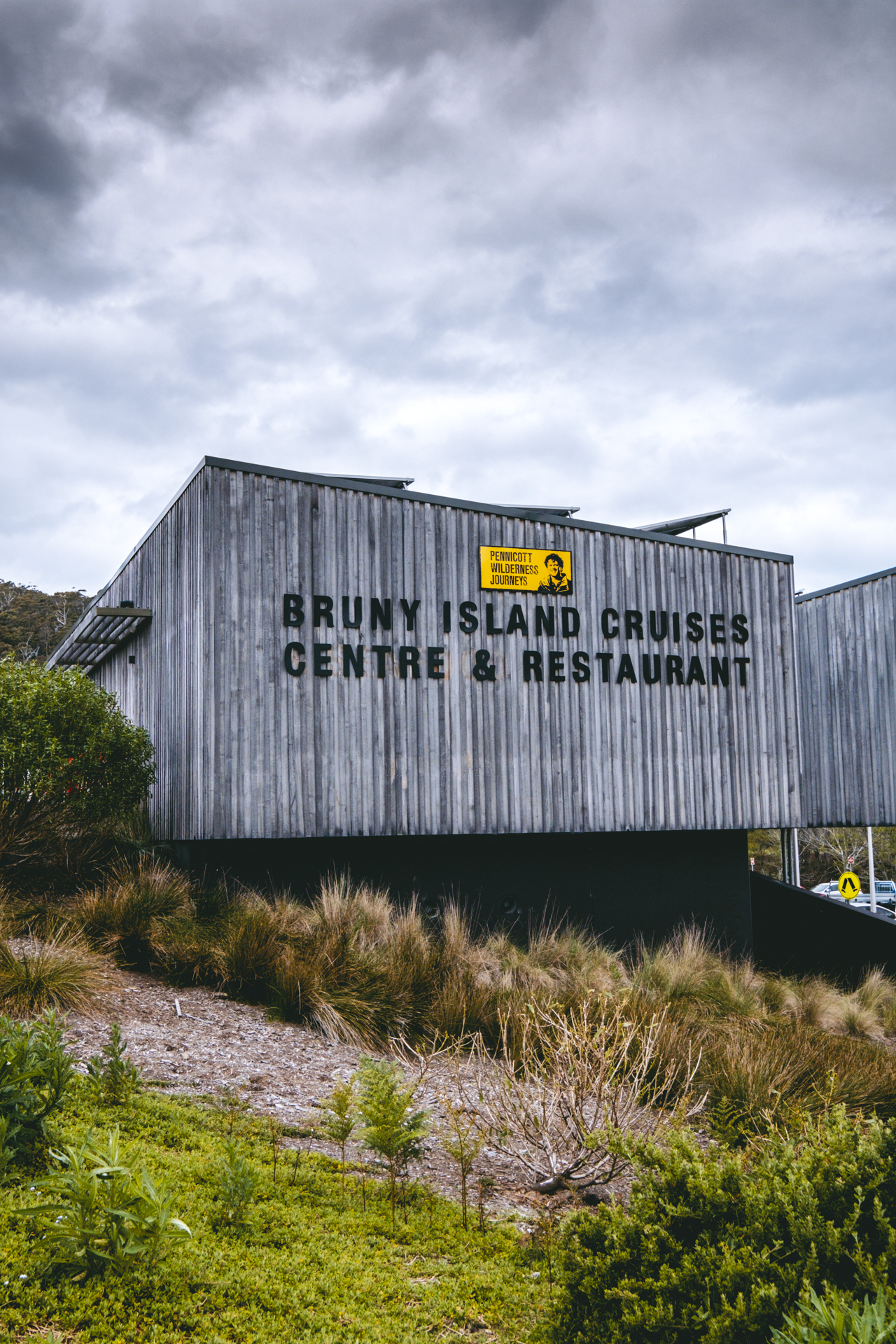 EMAIL : [email protected]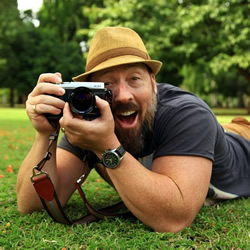 Posted By Nathan Brayshaw
Hi there! I'm Nathan Brayshaw, an adventure travel photographer and writer based on Queensland's Gold Coast in Australia. I've always had a deep love for nature and a yearning to explore the world, which has led me on thrilling expeditions to remote and exotic destinations.

As a photographer, I'm passionate about capturing the raw beauty of our planet, from breathtaking landscapes to awe-inspiring wildlife, and everything in between. My camera is my constant companion as I journey through dense jungles and summit towering peaks, always in search of the perfect shot that tells a story.

In addition to my photography, I'm also passionate about writing, as it allows me to share my experiences and insights with a wider audience. I believe that through my work, I can encourage others to step out of their comfort zones, explore the unknown, and embrace the thrill of adventure.

With my passion for exploration, my camera in hand, and my heart set on discovering the world's wonders, I'm constantly pushing the boundaries of adventure travel photography and writing. Join me on this incredible journey as we uncover the breathtaking beauty and diverse cultures that our planet has to offer.
Updated : 5th May 2023 | Words : 689 | Views : 119 | Comments : 1
1 Comment
1)
One of the most beautiful places in the world. You have captured it perfectly. It holds very special memories for me
Posted By Sonya on Monday 17th April 2023 @ 16:53:03
Comments