Legend has it that Unicorns gave birth to their young in the Spring so that the babies could feed on the summer sunflowers. The young unicorns could only attain their wings by feeding on the most tender, most vibrant summer sunflower petals. And, over the ages, conflicts were settled when the warring parties took a tranquil walk through the summer sunflowers and discussed their differences amidst the perfumed fields.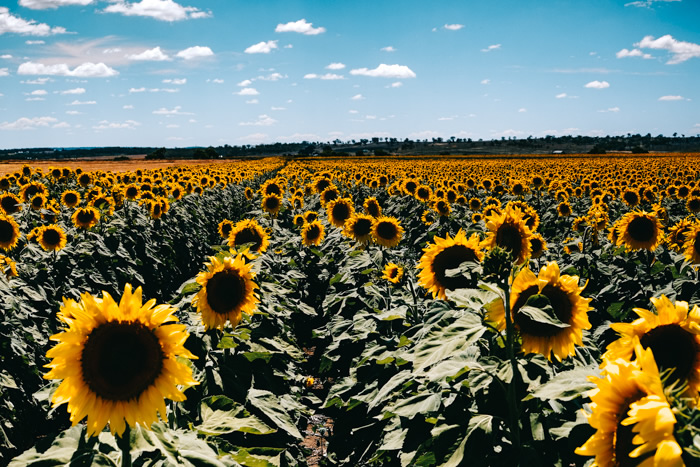 Ok, so I made up the bit about settling wars, but that Unicorn stuff…you can take that to the bank!
December and January is peak sunflower season in Southern Queensland. They can bloom earlier or last longer depending upon the weather. A drive through the backroads of Allora, Clifton and Yangan will see you greeted by expansive fields of yellow. Keep and eye out for signs saying Sunflower Way and you're on the right track. Most farmers rotate their crops and last years 'hot spot' may not yield flowers this year, so follow the Sunflower Way signs and you're bound to hit the jackpot.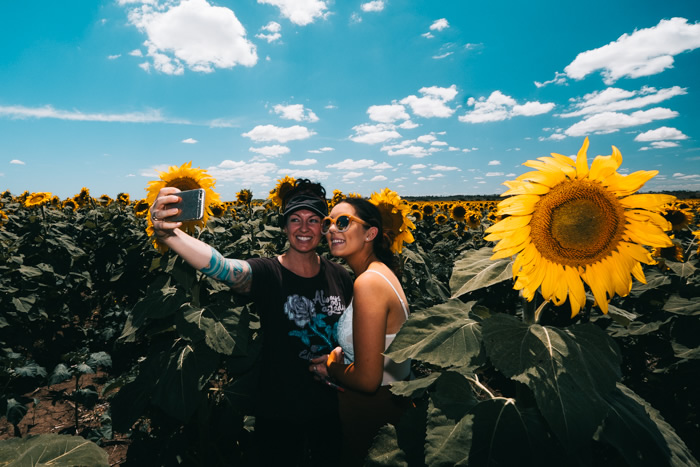 From the Gold Coast, head towards Warwick. Allora is a 2 1/2hr drive from the GC via Boonah. It takes 2hrs from the Brisbane CBD. Leave early and make a day of it.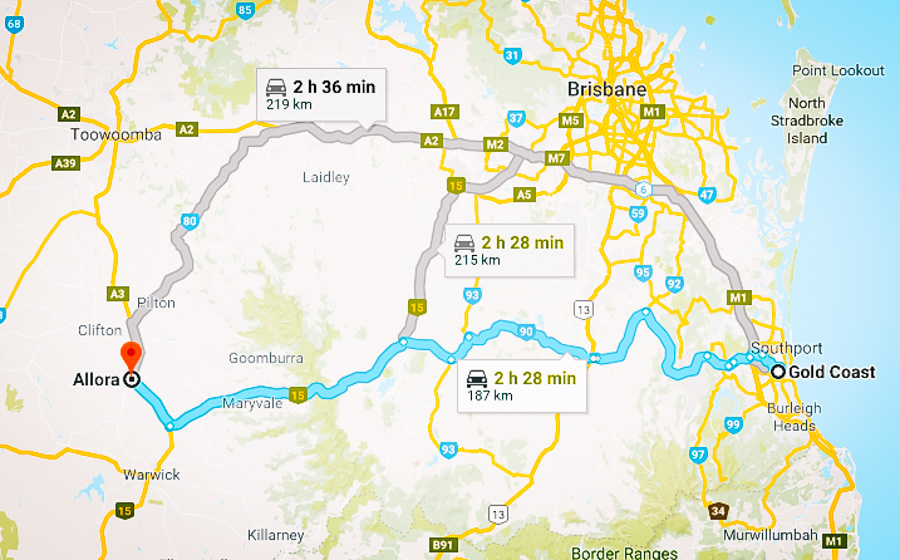 Take your time and sample some local cuisine along the way. My favourite is the Sugarloaf Bakery at Boonah. I just can't say no to their delicious, sugary creations!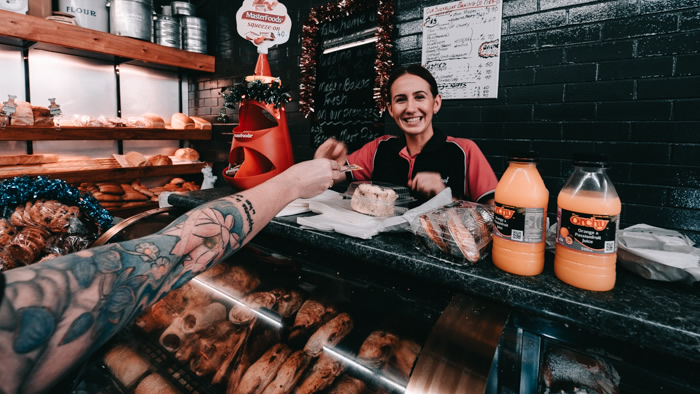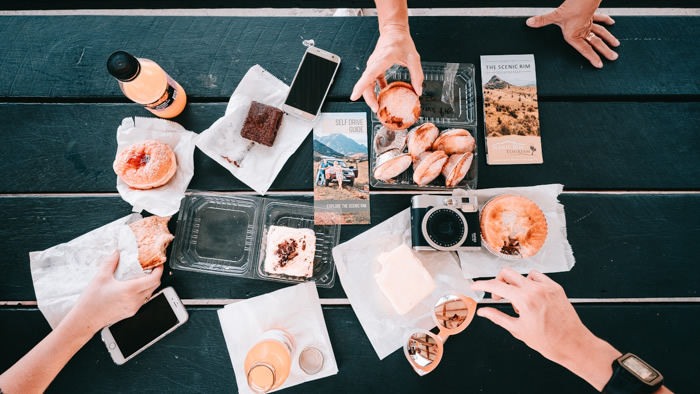 Here are my Top Five tips for being a responsible day-tripper and getting the best out of your experience on the Sunflower Way.
Do not trespass. Do not climb fences, open gates or drive down private roads. There are plenty of open fields were it's unofficially ok to take a walk among the flowers.
Do Slip, Slop & Slap. It's hot out there….damned hot! When you consider drive time (and snack time) you will most likely be there around the middle of the day. Fair skinned Aussies will burn in a matter of minutes. Bring sunscreen, a big hat and plenty of water.
Do not pick or cut down any flowers. That is called stealing. There would be in excess of 1000 visitors to the Sunflower Way over the flowering period. If everyone took just one flower…well, you get the picture.
Do eat locally. The Railway Hotel in Allora serves up a top-notch counter lunch and the air-conditioning is a welcome relief from the heat. (Did I mention it's hot out there?)
Do be careful. Sunflowers attract vermin - vermin attracts snakes. Your'e looking up at the pretty flowers and not looking down were you are walking…. Also be mindful of the traffic. In a lot of spots you will need to park on the shoulder of the road. Look out for passing cars and keep an eye on children if you take them.
If you happen across a farmer or any of the locals, be sure to stop and say hello. Let them know were you have come from and how much you love the sunflowers. Saying thank-you is a nice touch too.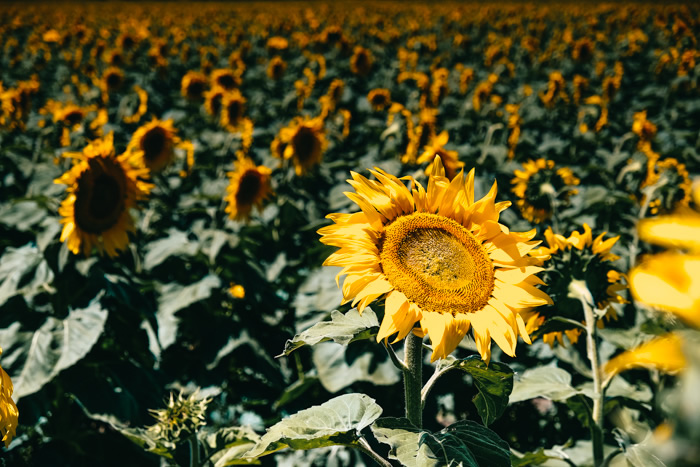 Oh, and don't forget your camera! It's unlikely you will see a Unicorn but you will definitely want to fill a memory card with photos of sunflowers…and sunflower selfies…and food shots!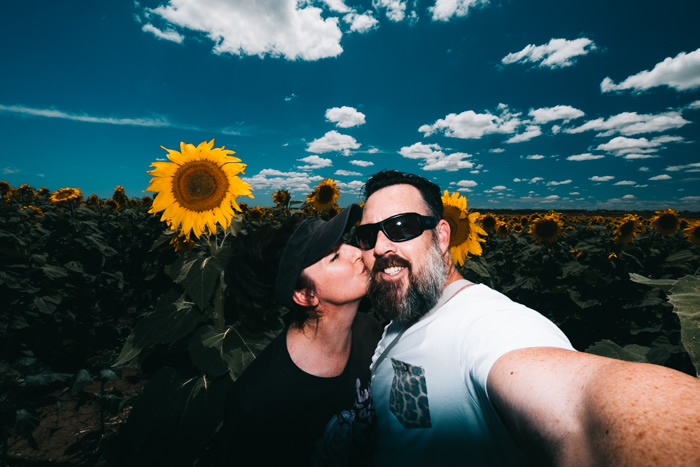 EMAIL : [email protected]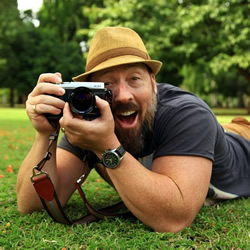 Posted By Nathan Brayshaw - A Man A Beard A Camera
As a government employee by day my job is to work within strict parameters and think 'inside the square'. Photography is in stark contrast to this, requiring patience and creativity, something I have had to learn. A (very) late bloomer in the field of photography I envied the ease at which my wife could compose a photo; yet she struggled with camera settings, so I took over in order to document our travel adventures. Four years on I can't believe people actually like my photos.
Updated : 23rd July 2021 | Words : 547 | Views : 4187 | Comments : 2
2 Comments
1)
Hey, do you know if the flowers are currently blooming? I want to go out this Sunday but it's a long drive for no sunflowers. Alternatively do you know how to find out without he drive?
Thanks - cool blog!
Posted By Chelsea on Wednesday 3rd January 2018 @ 18:34:53
2)
Hi

The photos were taken this year or older ones? I went to Warwick, Allora and Clifton a week ago but I did not see any flowers. The plants were just above the knees level high at some fields.
I wish you could guide exact location.

Andre
Posted By Andre on Wednesday 27th December 2017 @ 15:58:43
Comments