Any time is a good time to visit Queensland's Moreton Island. However the cooler winter and early spring months are the perfect time to jump on the ferry and head over to the third largest sand island in the world.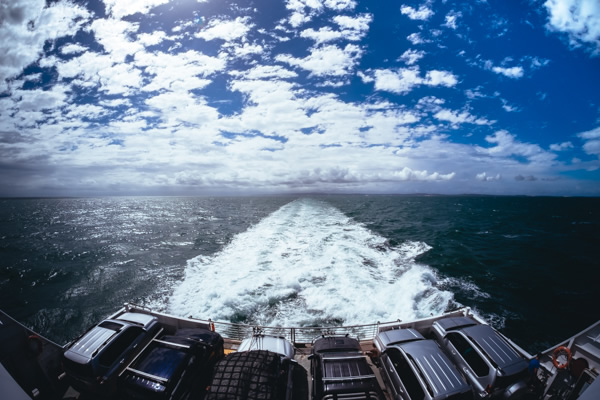 Bye-bye civilisation...next stop, Moreton Island.
The first step to your Moreton Island adventure begins well before you pack the car...you need to book the ferry! The only way to cross Moreton Bay is on the MICAT from Moreton Island Adventures. Their website contains the timetable and prices. Book ahead. Don't leave it till the last minute. If the ferry is full, you aren't going. With that done, it's only a 75 minute ride across Moreton Bay 'till you're playing in the sand.
While you're on the ferry it's time to air-down the tyres on your 4WD in preparation for sand driving. I tend to stick with 18psi in the tyres on my old Nissan Patrol GQ. It's a common starting point for sand driving, however individual 4WD vehicles may vary.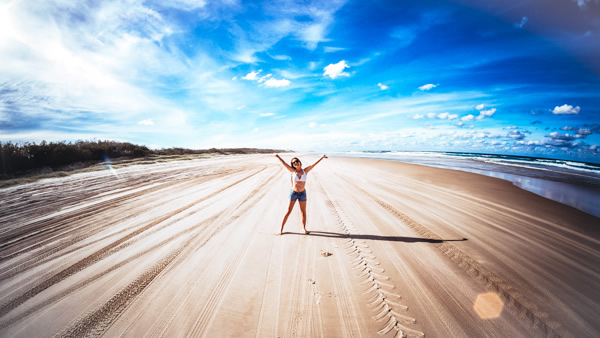 Mid-week Moreton Island - Miles and miles of uncrowded, wide open beaches and beautiful skies.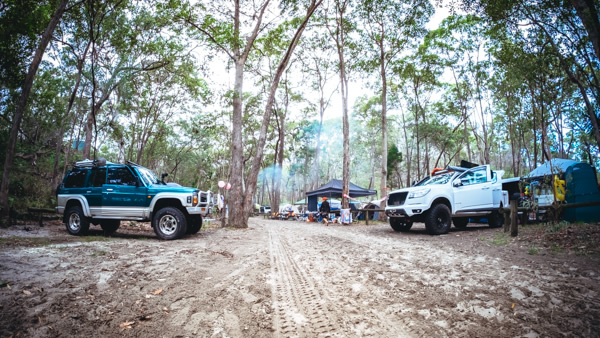 Ben-Ewa camping area.
Another 'to-do' well before you go is to book your camping site, unless of course you are living it up at Tangalooma Island Resort. There are 11 camping sites and zones around the island. My favourite is Ben-Ewa because it is well protected from the strong winds that are quite common in this part of the world. Bookings can be made up to six months in advance via the Queensland National Parks website.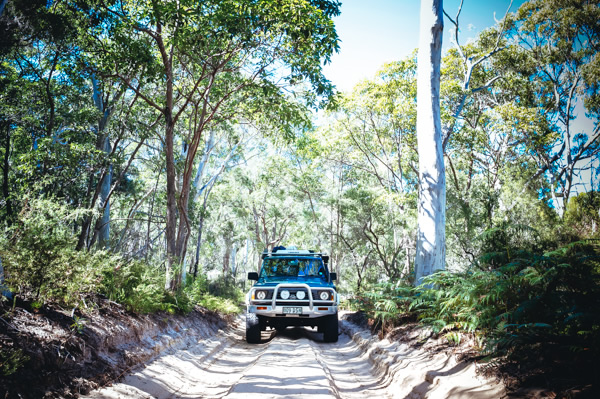 Middle Road - Two tracks that run from east to west, taking you from the Bay to the ocean. Each track is ONE-WAY. Make sure you are on the right track.
Moreton Island is approximately 420 kilometres of unsealed roads. From hard-packed beaches to soft, rutted inland tracks, it's full-time 4WD the whole time. And make sure you have your own safety & recovery gear including:
A snatch strap
A tow rope
A shovel
Traction mats e.g. MAXTRAX
A tyre gauge
An air compressor
Moreton Island is also a National Park and home to some amazing flora and fauna. So slow down and appreciate what Mother Nature has on show.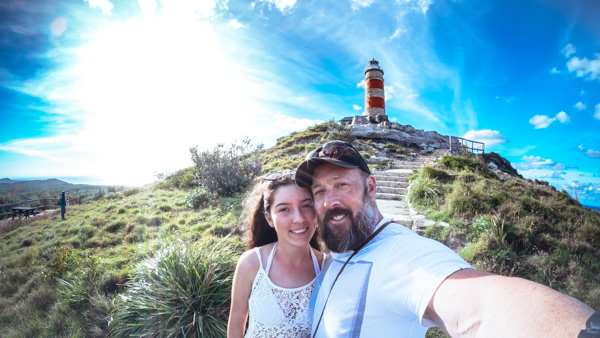 Obligatory selfie - Cape Moreton Lighthouse.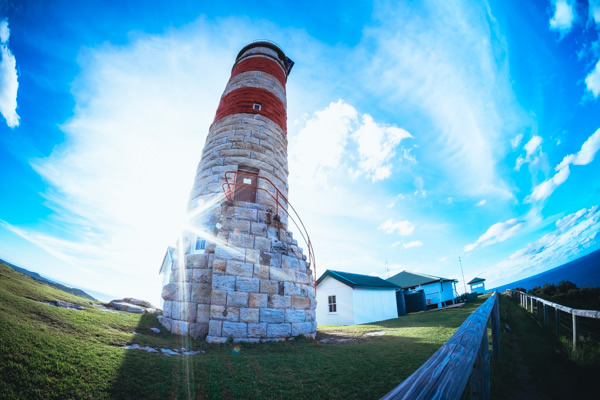 Cape Moreton Lighthouse
There is some amazing history on Moreton Island. The lighthouse was built from local sandstone in 1857 by the New South Wales Government, as Queensland was not declared a state until two years later. Standing 23 meters high this structure is the only example of a stone lighthouse in Queensland. Rare elements including stone masonry and internal cast iron staircases remain in tact.
Cape Moreton was once an extremely remote outpost. Supplies would be dragged here by a horse drawn sled from the township of Bulwer, taking many days. Now, that same route is a scenic, easy 1 hour, 4WD adventure.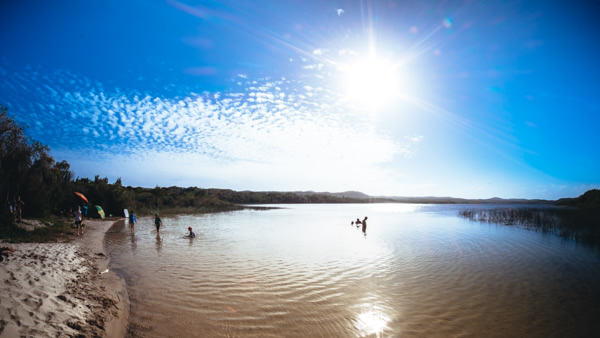 Honeyeater Lake...and no crowd!
Moreton Island is famous for its large freshwater lake Blue Lagoon. It can draw quite a crowd on a hot day. Meanwhile, many people completely miss the nearby and equally spectacular Honeyeater Lake. It is also freshwater, fed by underground aquifers, and inhabited by an amazing array of underwater critters and birdlife.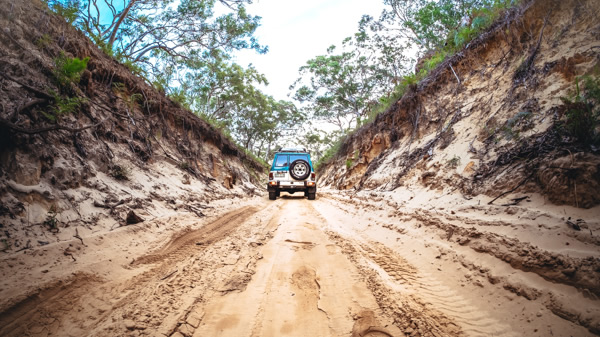 All roads are unsealed, rough, rutted, sandy and narrow and not suitable for high speeds. Slow down and be prepared to give way to oncoming traffic.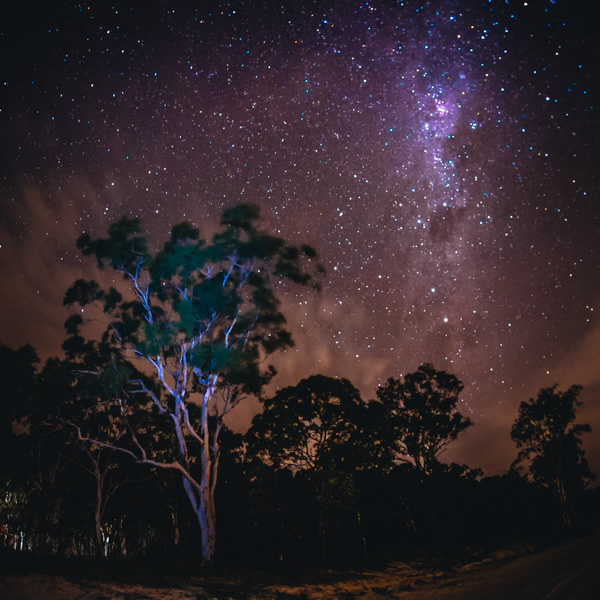 Every night is a stary-stary night on Moreton Island.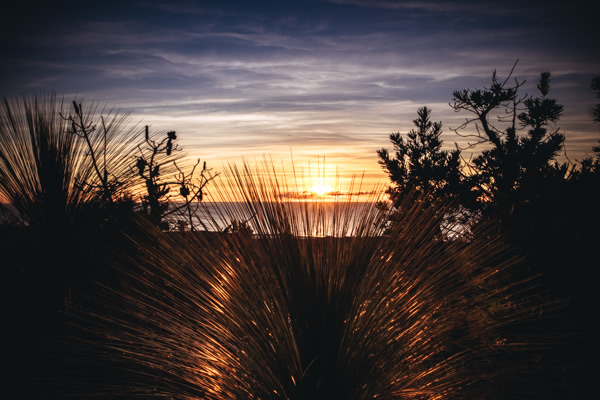 Get up early and greet the sunrise from the top of Mount Tempest.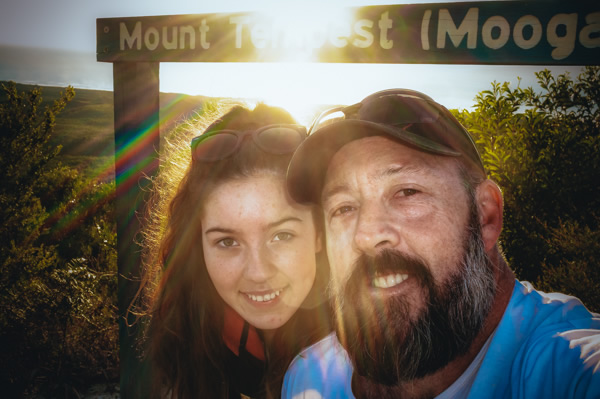 Another 'must have' selfie...
Mount Tempest is the highest coastal sand dune in the world at 285 metres above sea level. The walk to the top can be challenging, but the breathtaking 360 degree views make it all worthwhile. You can see the coastline from the Sunshine Coast in the north across to Brisbane and the Gold Coast in the south.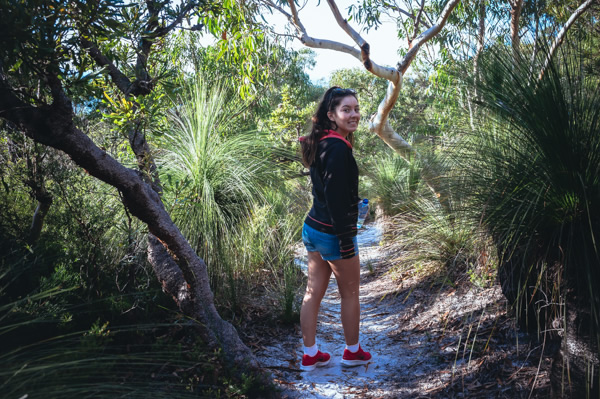 You will need to plan ahead if you want to climb Mt Tempest for the sunrise. It's a 40 minute drive (offroad & in the dark) to the base. From there it's another 40 minutes of brisk walking to the top. Don't be put off by the early wake-up call because the view is well worth it.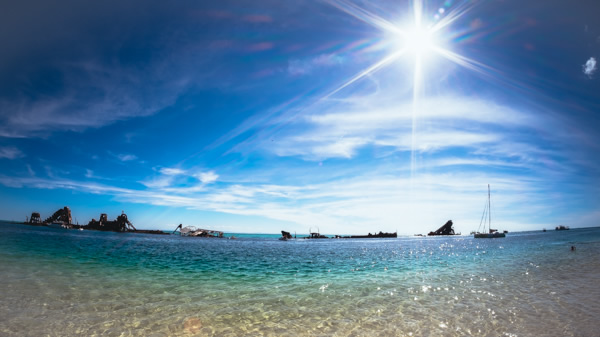 Tangalooma Wrecks
Way back in 1963 recreational boaties lobbied the government for a safe anchorage. As a result the government of the day acquired and sunk fifteen old barges and dredges, forming a protective barrier against the currents and waves of Moreton Bay. Today, The Wrecks is a pristing snorkelling and dive sight.The crystal clear waters provide fantastic visibility to view coral formations and marine life such as turtles, wobbegongs, trevally, yellowtail kingfish and an array of tropical fish.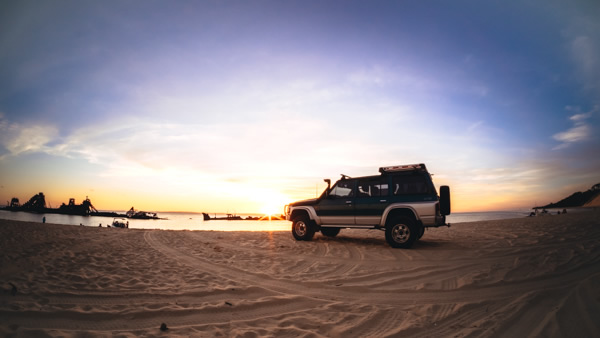 This is living Barry!
Whether you want a full-blown 4WD adventure or you just want to set up camp, stay put and wet a line for a few days, the choice is yours. For the budget conscious all you need is basic camping gear and a spirit of adventure; and for those that like the finer things in life you can rent a house or stay at Tangalooma Island Resort.The beauty of staying on Moreton Island is that you set the pace.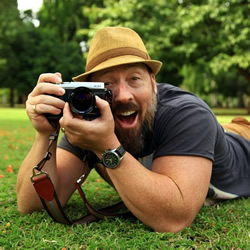 Posted By Nathan
Hi there! I'm Nathan Brayshaw, an adventure travel photographer and writer based on Queensland's Gold Coast in Australia. I've always had a deep love for nature and a yearning to explore the world, which has led me on thrilling expeditions to remote and exotic destinations.

As a photographer, I'm passionate about capturing the raw beauty of our planet, from breathtaking landscapes to awe-inspiring wildlife, and everything in between. My camera is my constant companion as I journey through dense jungles and summit towering peaks, always in search of the perfect shot that tells a story.

In addition to my photography, I'm also passionate about writing, as it allows me to share my experiences and insights with a wider audience. I believe that through my work, I can encourage others to step out of their comfort zones, explore the unknown, and embrace the thrill of adventure.

With my passion for exploration, my camera in hand, and my heart set on discovering the world's wonders, I'm constantly pushing the boundaries of adventure travel photography and writing. Join me on this incredible journey as we uncover the breathtaking beauty and diverse cultures that our planet has to offer.
Updated : 23rd July 2021 | Words : 875 | Views : 3593
Comments